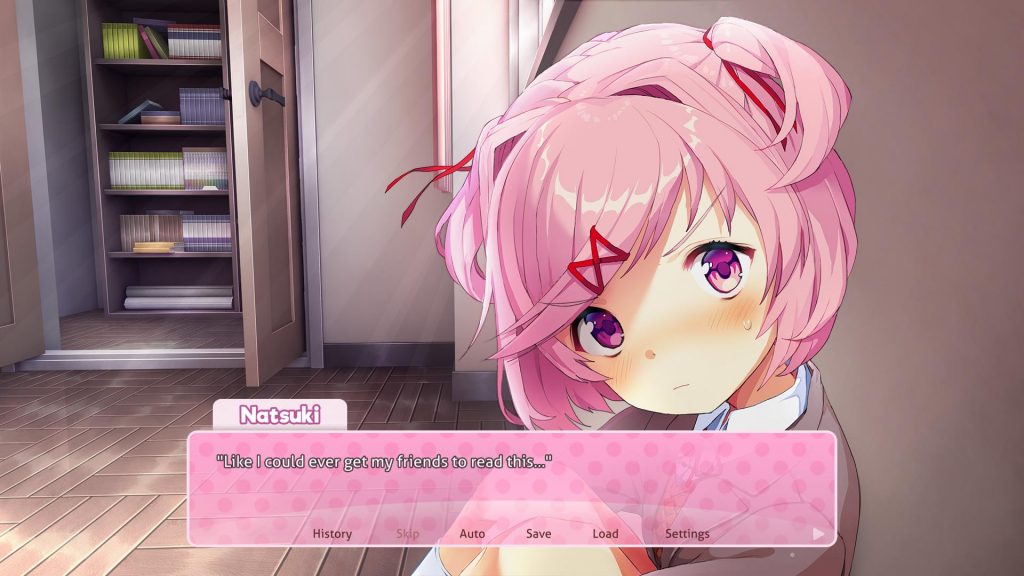 The popular 'meta' visual novel Doki Doki Literature Club from Team Salvato will be getting an enhanced edition and for the first time will be releasing on consoles as well as on PC. Doki Doki Literature Club Plus! will cost $14.99 if purchased digitally on the PlayStation 5, PlayStation 4, Xbox Series X, Xbox One, Switch, and PC though a special physical edition will be sold by publisher Serenity Forge for the PlayStation 4, PlayStation 5, and Switch editions.
These physical editions cost $29.99 instead and will include a physical copy of the game, two-inch standees for the four main characters, a soundtrack download code, vinyl sticker sheet with 17 stickers, a membership card for the Doki Doki Literature Club, and an exclusive poem from Monika.
Doki Doki Literature Club Plus! features all of the original content found in the original game as well as six new side-stories about friendship and literature, expanding the characters further, over a hundred unlockable images including some brand new artwork and concept art, and of course an HD upgrade for crisper visuals. A trailer and some screenshots for this new version of the game were also released and can be found below.