ROM: NEURODIVER Will Pursue Rogue Psychic to Xbox Series X|S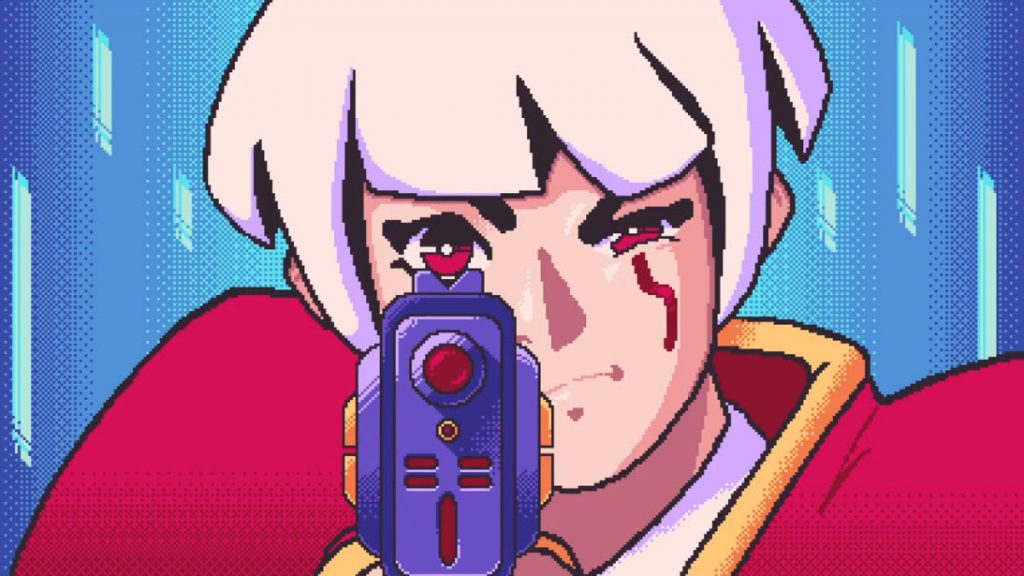 SAN FRANCISCO – 18 May 2021 – Read Only Memories: NEURODIVER, the next entry in the cyberpunk point-and-click adventure series enjoyed by more than half a million sleuths, will come to Xbox Series X|S™ in Q1 2022 simultaneously alongside the previously announced Xbox One™, PlayStation 5™, PlayStation 4™, and Nintendo Switch™ console versions as well as the Steam and Epic Games Store editions for Windows PC and Mac.
For NEURODIVER, LGBT-focused developer MidBoss™ returns to Neo-San Francisco, a thriving metropolis populated by diverse and colorful locals. A few years have passed since the events of 2064: Read Only Memories, and fan-favorite characters such as police detective turned private eye Lexi Rivers, elite hacker TOMCAT, and expert attorney Jess Meas must join forces with powerful psychic ES88 to solve a new mystery.
A psychic known only as the Golden Butterfly has gone rogue, flitting between the minds of city residents and corrupting memories as they attempt to hide their tracks. Equipped with a bioengineered creature called a Neurodiver capable of amplifying her mind-reading abilities, ES88 is the only one who can repair the victims' memories and trap the fiend once and for all.
She'll have to handle the task with care, though – one wrong move can distort victims' memories into oblivion.
"Neo-San Francisco, with its cyberpunk mix of corporate interests, technological and biological advancement, and diverse cast with a lot of queer characters, has plenty of room for stories exploring the intersection of human nature with society and technology," said Cade Peterson, CEO of MidBoss. "NEURODIVER asks what makes us who we are while furthering the stories of characters like Lexi Rivers from 2064 and the comics taking place between the two games."
The trade paperback version of the four-issue Read Only Memories comic series will launch in August 2021. Produced in collaboration with IDW Publishing, which holds licences to properties including Star Wars, Star Trek, Transformers, and My Little Pony, and written by The Walking Dead, X-Men, and Iceman veteran Sina Grace, the Read Only Memories comic series takes place between 2064 and NEURODIVER.
Read Only Memories: NEURODIVER will support English and Japanese upon launch. Japanese localization and voice over as well as Xbox One and Xbox Series X|S support for all regions will be provided by Chorus Worldwide. Download the demo, which includes both languages, now on Steam or Epic Games Store.
For more information and updates follow @MidBoss on Twitter, visit the company blog, or check out the NEURODIVER Steam and Epic Games Store pages.
About MidBoss
Based out of San Francisco (although not the Neo kind), MidBoss aims to make the world better, safer and more inclusive for marginalized people, especially those across the gender and sexuality spectrum, by creating cool experiences through games and other forms of media which diversify representation, as well as becoming a platform for queer content around the world.
MidBoss expanded on the world it created in 2064: Read Only Memories with a Read Only Memories comic series in late 2019. The studio is also responsible for the creation and curation of Summer of Pride, an annual month-long celebration of diversity in games featuring titles with good LGBTQ+ representation and an array of queer and POC content creators.
To learn more about the studio visit the MidBoss website, Twitter, and blog.
About IDW Publishing
IDW (OTCPINK: IDWM) is a leading media company providing uniquely compelling stories and characters in various genres for global audiences across all entertainment platforms. The award-winning IDW Publishing and IDW Entertainment divisions holistically evaluate and acquire IP for franchise development across comics and graphic novels, television, theatrical, games, merchandise, and other entertainment platforms, in addition to bringing world-renowned storytelling to life with our creative partners.