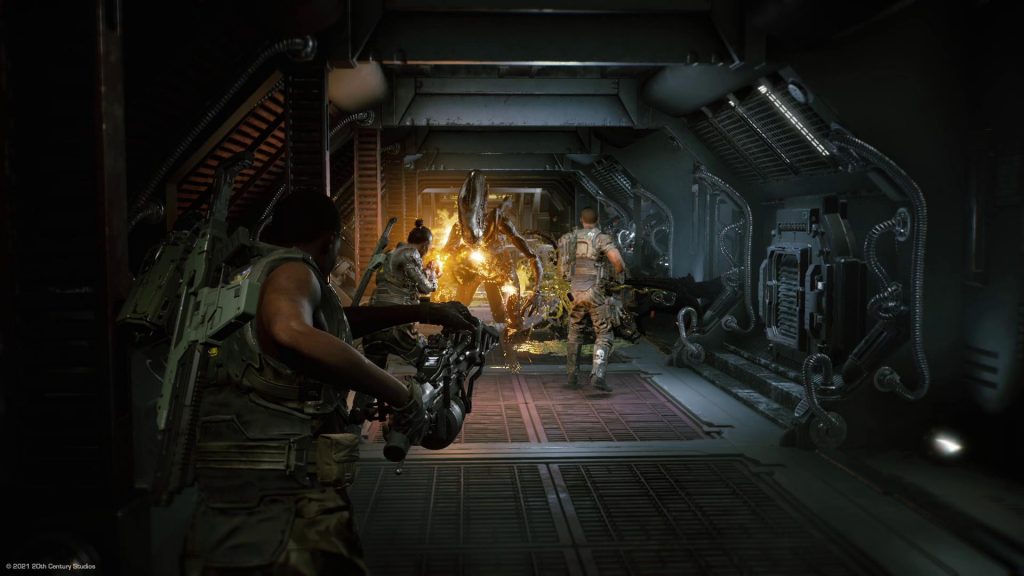 In what is a bit of surprising news given the history of the Alien series, outside of a certain entry, it has been announced that a new game is in the works for the franchise. Cold Iron Studios has revealed that they are working on Aliens: Fireteam for the Xbox Series X, Xbox One, PlayStation 5, PlayStation 4, and PC with the game launching sometime this summer.
The title will be a third-person shooting game focused on co-op action. Set in the year 2202, a mysterious distress call reroutes your Marine Assault Unit to LV-895 in the outer colonies, where deadly Xenomorph legions, hidden corporate secrets, and ancient alien ruins await your arrival.
Face off against waves of terrifying Xenomorph and Weyland-Yutani Synthetic foes alongside two players or AI teammates, as you and your fireteam desperately fight your way through four unique campaigns that introduce new storylines to the Alien universe.