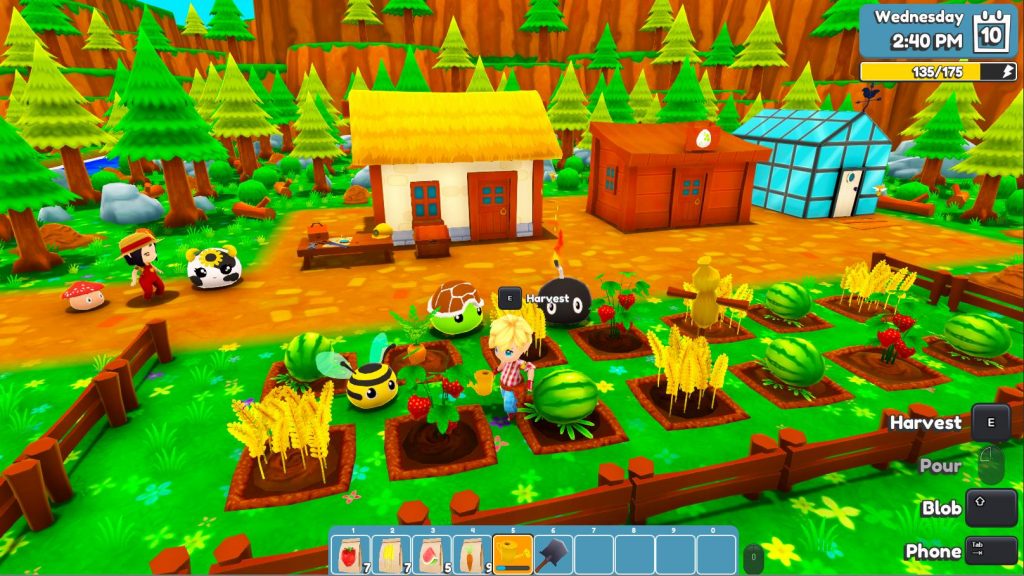 Blending different types of games together has often made for some rather interesting combinations and one more farming style game is looking to make a splash in early 2022. ClaudiaTheDev and Top Hat Studios have launched a Kickstarter campaign for Ova Magica, a farming and monster taming game the developers say is inspired by the likes of Story of Seasons, Pokemon, Slime Rancher, and more.
After moving to the sleepy town of Clover, the player is entrusted with revitalizing an overgrown piece of land into the farm of their dreams, and taking care of cute, mysterious creatures known as "blobs." These blobs each have special skills which help with everything from farming to protecting you on expeditions for rare crafting materials. Train cute blob creatures, take care of your farm and make friends with the people of Clover Town.
The developer was initially seeking €20,000 in funding and has already cleared that goal by a substantial amount with the current amount sitting at €110,073. Currently Ova Magica is set to be released sometime in early 2022 for the PlayStation 5, PlayStation 4, Xbox Series X, Xbox One, Switch, and PC and you can check out both a trailer and some screenshots for the game below.