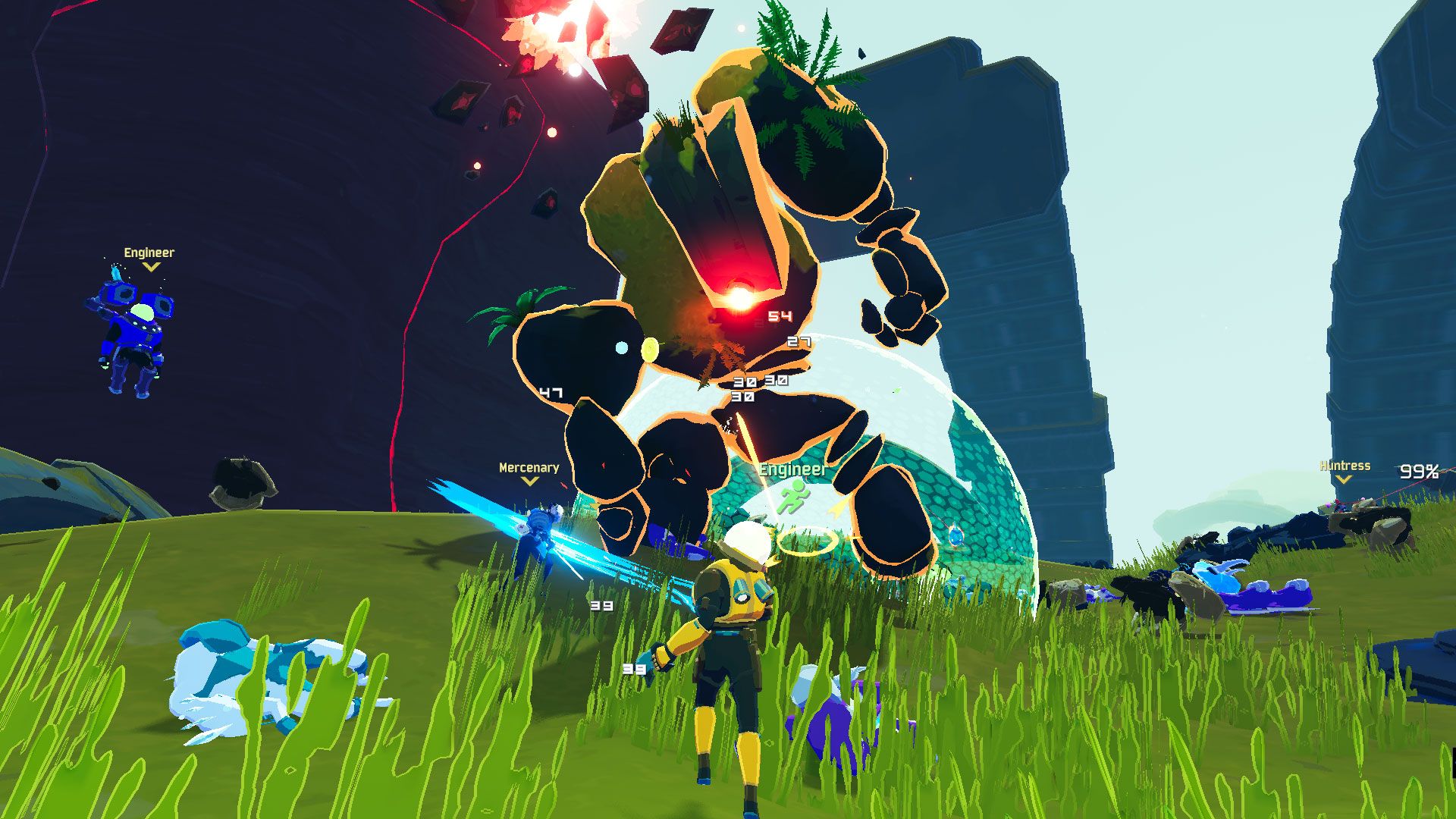 Hoppo Games and Gearbox Publishing announced their rogue-like co-op shooter Risk of Rain 2 is leaving Steam Early Access after 18 months. The PlayStation 4, Switch, and Xbox One versions will remain on the older Artifacts 2.0 update for the time being. Hoppo Games will announce the launch of the 1.0 version on consoles at a later date.
Risk of Rain 2 reimagines its precessor as a 3D shooter. Up to four players will each choose one of ten survivors. Each character has their own unique set of skills and several alternate skills can only be unlocked through gameplay. Additionally, there are over 110 items and equipable items to ensure each run will feel fresh.
Risk of Rain 2 is normally priced at $24.99 USD on Steam. In celebration of the 1.0 launch, the game has been discounted to $15.99 until August 18th.