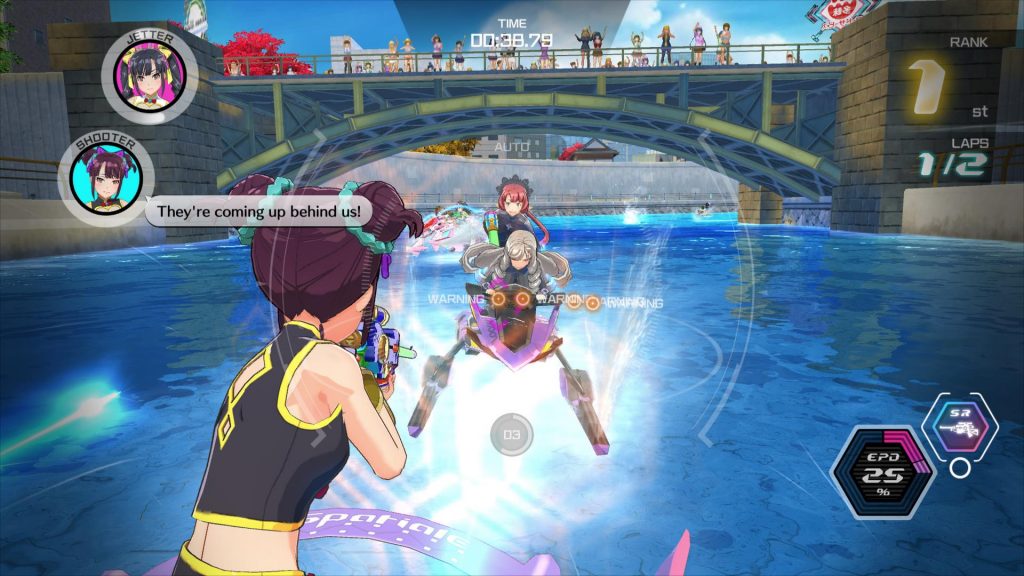 A couple of months after announcing that they would indeed be localizing Kandagawa Jet Girls, XSEED Games has officially set the release date for the game as August 25th in North America, Europe, and Australia for the PlayStation 4 and PC. It is worth noting that since the game began development post Sony's censorship policy that there is no content difference between the PlayStation 4 and PC versions of the game.
In North America Kandagawa Jet Girls will be given a digital and limited physical release called the "Racing Hearts" limited edition that can be pre-ordered both through the XSEED Games store as well as a number of retailers while the European version will only be available digitally. The limited edition in North America is priced at $59.99 and includes the core game, a two disc soundtrack, 64 page art book, and a special collector's box featuring exclusive artwork.
Interestingly enough, Ryobi and Ryona from Senran Kagura will be included in the game at release as a free bonus to Western fans whereas in Japan they were only available as DLC. Other downloadable characters such as Asuka and Yumi, Ikaruga and Yomi, Homura and Hikage, and Murasaki and Mirai will be sold separately after launch or together in a special $29.99 pass.
To go along with this announcement a number of new screenshots and a new gameplay trailer were released and you can check those out below.