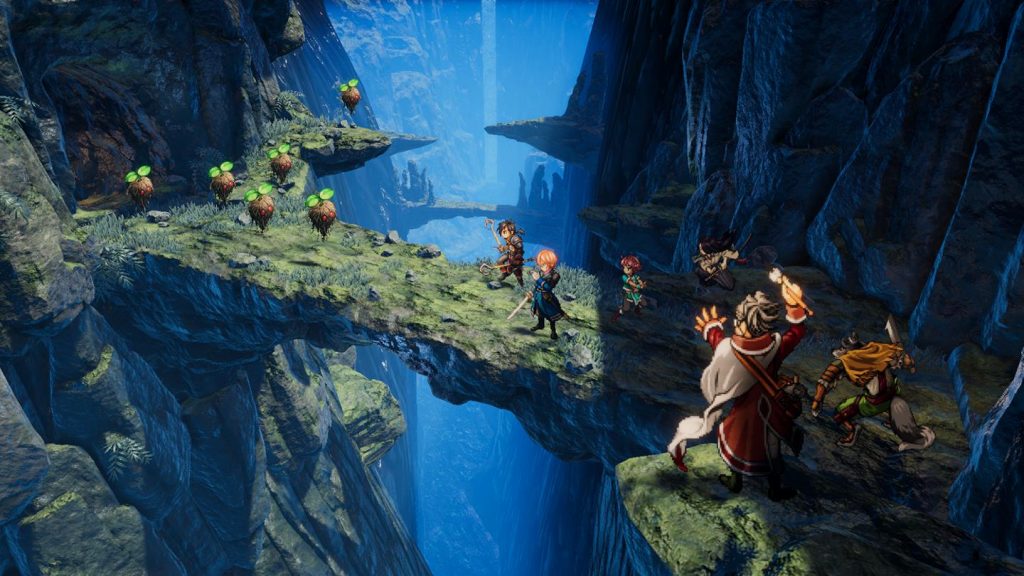 Today Rabbit & Bear Studios kicked off their Kickstarter for Eiyuden Chronicle: Hundred Heroes as planned and in under twenty four hours the former Suikoden developer's game has not only reached its $500,000 goal for PC funding but has already broken the one million mark necessary to bring the game to consoles. This means that the team will receive funding once the Kickstarter concludes on August 28th and that they are aiming to have the RPG released sometime in fall 2022 for the PC, Xbox, PlayStation, and Nintendo family of consoles.
The full information for the game can be found on the Kickstarter page but for a bit of a rundown, players will be able to use a traditional six character battle system featuring 2D sprites and gorgeous 3D backgrounds following a story with a 100 characters intricately intertwined. The story will begin in one corner of Allraan, a tapestry of nations with diverse cultures and values. By dint of sword, and by way of magical objects known as "rune-lenses," the land's history has been shaped by the alliances and aggressions of the humans, beastmen, elves, and desert people who live there.
The Galdean Empire has edged out other nations and discovered a technology that amplifies the rune-lenses' magic. Now, the Empire is scouring the continent for an artifact that will expand their power even further. It is on one such expedition that Seign Kesling, a young and gifted imperial officer, and Nowa, a boy from a remote village, meet each other and become friends. However, a twist of fate will soon drag them into the fires of war, and force them both to reexamine everything they believe to be right and true.