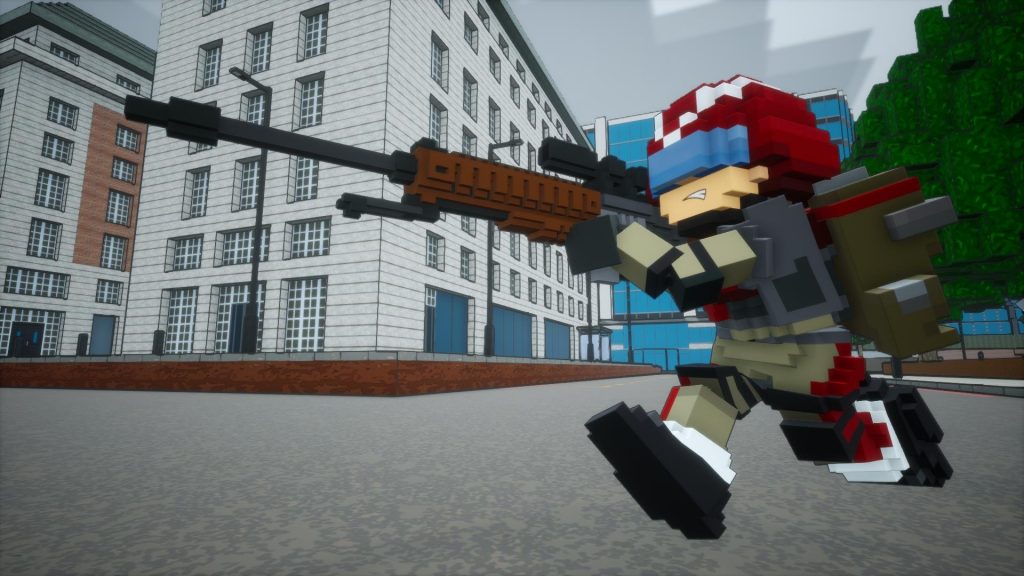 The Earth Defense Force series has always been more than a little odd even when it tried to play crazy events as straight as possible but it looks like the next game that is heading to the West will be taking on a different look from what fans are used to. D3 Publisher has announced that they will be bringing the voxel art styled Earth Defense Force: World Brothers to the West as a digital only release for the PlayStation 4 and Nintendo Switch sometime in early 2021.
In a parallel universe where everything is in 3D voxel art, a new battlefield has taken stage in the Earth Defense Force series. Voxel Earth is falling apart into square pieces, breaking its blocky peace, as alien invaders in large motherships have caused a catastrophic rift in their massive attack. With the world in turmoil from an alien attack by enemies from the Earth Defense Force series, the player and the Earth Defense Force must rise to the occasion and save the day to restore a shattered Voxel Earth to one peace.
Players will be taking the fight to various voxel formed landmark battlefields with inspirations from America, United Kingdom, Japan, Egypt, and more in the span of the war for survival. Players can expect access to a massive selection of memorable Earth Defense Force legendary soldier classes and weapons, ranging from the original numbered Earth Defense Force series.