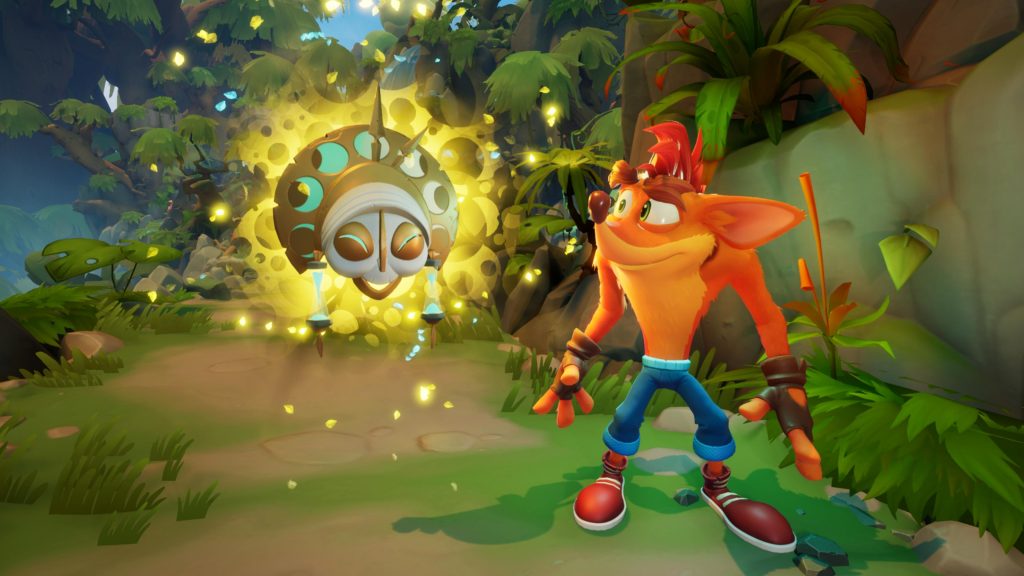 For the past few years Crash Bandicoot has been making his return in the form of remasters but so far no new game has been released for the popular character but that is about to change. Activision and Toys for Bob have announced that Crash Bandicoot 4: It's About Time is being developed and is set to be released on the PlayStation 4 and Xbox One on October 2nd with the Xbox version also being playable on the Xbox Series X.
Crash Bandicoot 4: It's About Time features a brand new art style and is set after the events of Crash Bandicoot: Warped, where Neo Cortex, Dr. N. Tropy and Uka Uka were last stranded on a distant planet. After decades of fruitless attempts, the trio finally make their escape, ripping an Evil-Scientist-sized hole in the fabric of space-time in the process.
Players will be able to play as both Crash or Coco through their journey and new playable characters will also be revealed throughout the game while four "Quantum Masks" can also be obtained and used to bend the rules of reality and gain advanced ways to conquer dangerous obstacles.