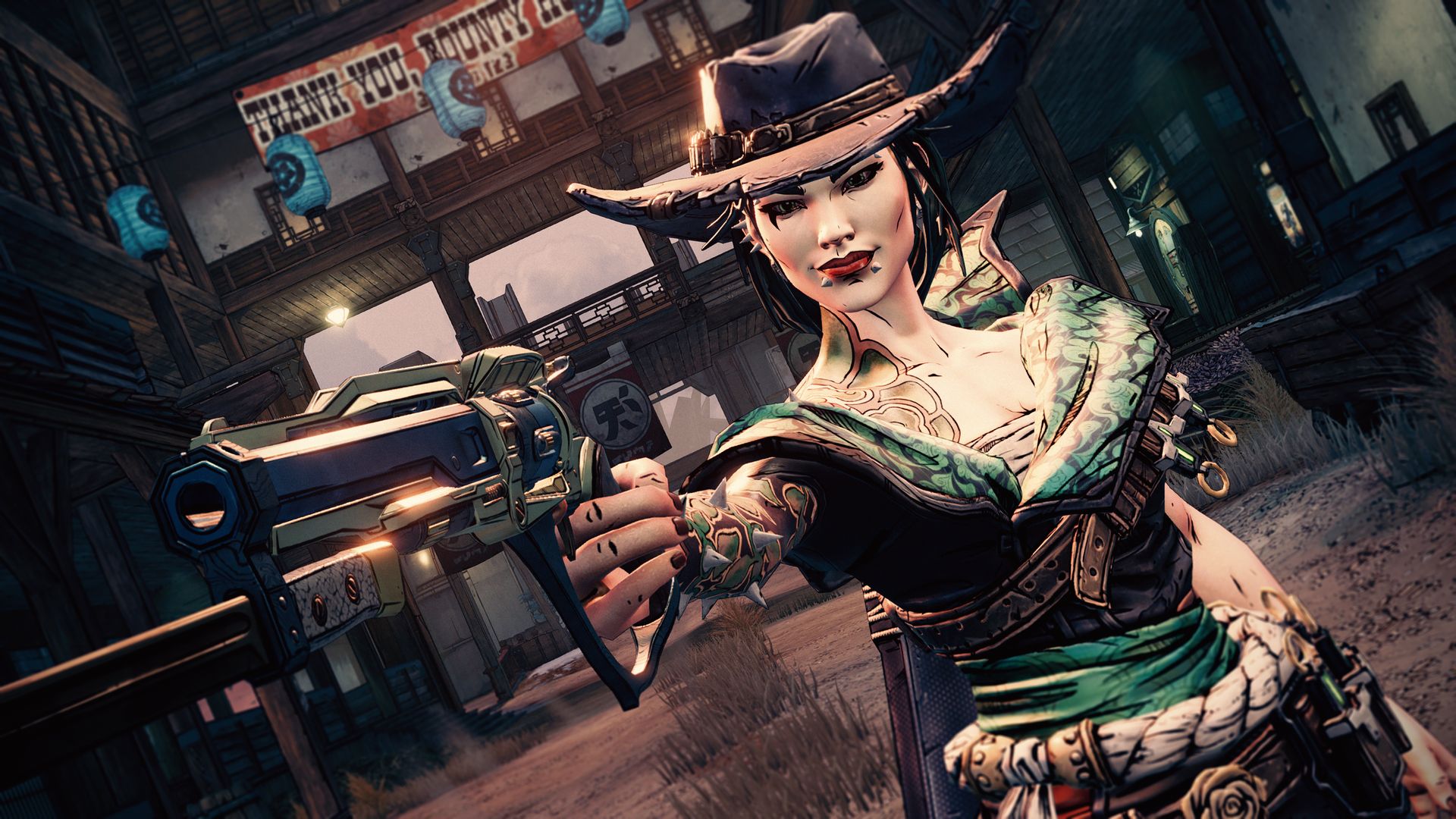 Gearbox released the third story DLC for Borderlands 3. "Bounty of Blood" takes the Vault Hunters to Gehenna, where the citizens of Vestige have put a price on the heads of the Devil Riders gang. The bandits have been tormenting the town, leaving it in shambles. The Vault Hunters will be busy hunting down the Devil Riders and rebuilding Vestige.
The DLC also introduces new content. Players will be able to explore Gehenna on the new JetBeast, which is loaded to the gills with guns. A variety of new beasts inhabit the planet, so Sir Hammerlock will be beside him with joy. A new set of legendary items and cosmetics can also be found on Gehenna.
"Bounty of Blood" is available now on PC, PlayStation 4, and Xbox One.