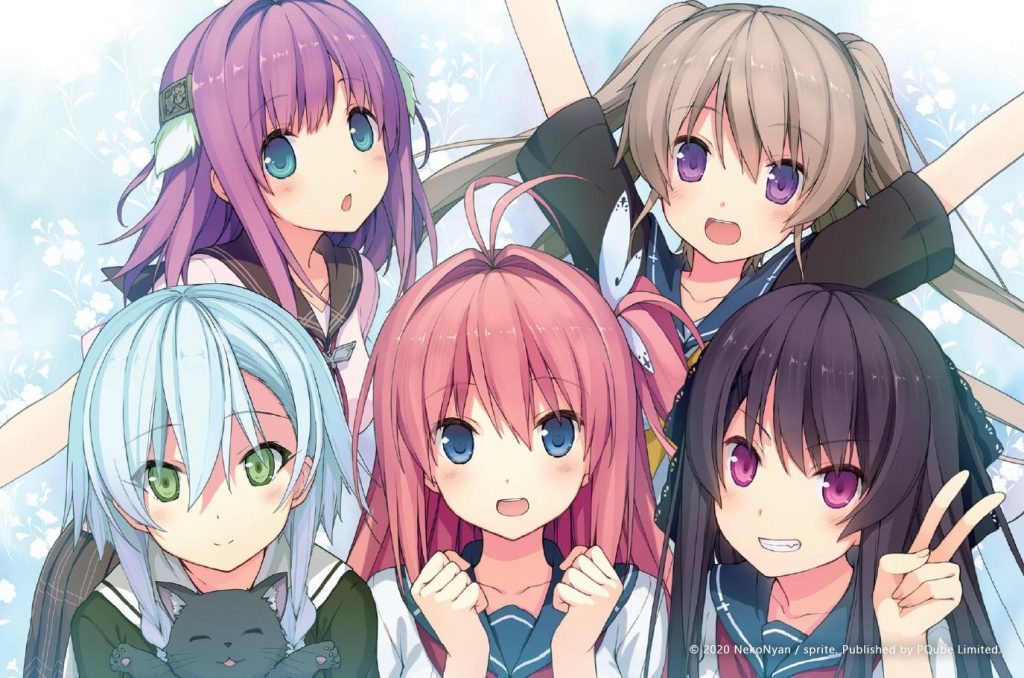 Earlier this year PQube announced that they were working to bring Aokana: Four Rhythms Across the Blue to the PlayStation 4 and Nintendo Switch to the West later this year and now the company knows when the NekoNyan developed game will be releasing. The game will be released on August 21st on both platforms with a limited edition physical release being available for the Nintendo Switch version of the game that includes a hundred page art book.
The story of Aokana: Four Rhythms Across the Blue takes place in a world where science finally did it and invented anti-gravity shoes. With the dreamlike ability to freely fly through the skies, a form of sport called Flying Circus became popular, where athletes soar through the air to score points. Slip into the role of Masaya, a former competitor, that encounters the new transfer student Asuka who strives to learn how to fly. Get involved in the Flying Circus sports club, support the ambitious girls and eventually end up with your own head in clouds.
To go along with this announcement PQube has also released a number of new screenshots that can be found below.