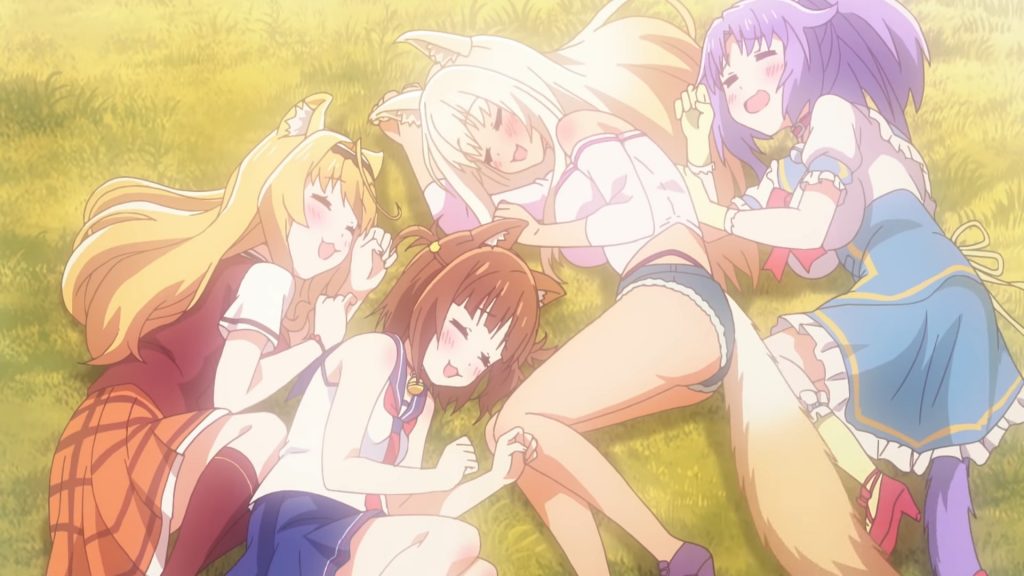 FUNimation has announced that they have acquired the licenses to stream both the Nekopara anime as well as BOFURI: I Don't Want to Get Hurt so I'll Max out My Defense when they begin airing in Japan with English subtitles with an eventual English dub being produced and streamed at a later date.
The Nekopara anime will begin airing on January 9th and is an adaptation of the popular visual novel series though it appears that a new unknown girl will be making an appearance and BOFURI is an anime adaptation of a light novel series that follows a girl who begins playing a virtual reality MMO with her friend only to create a character with only defensive stats, making her slow, weak, and unable to use magic but immune to nearly all types of damage.
BOFURI will begin airing in Japan a day earlier on January 8th and it is worth noting that FUNimation's announcement does not confirm an eventual home video release.