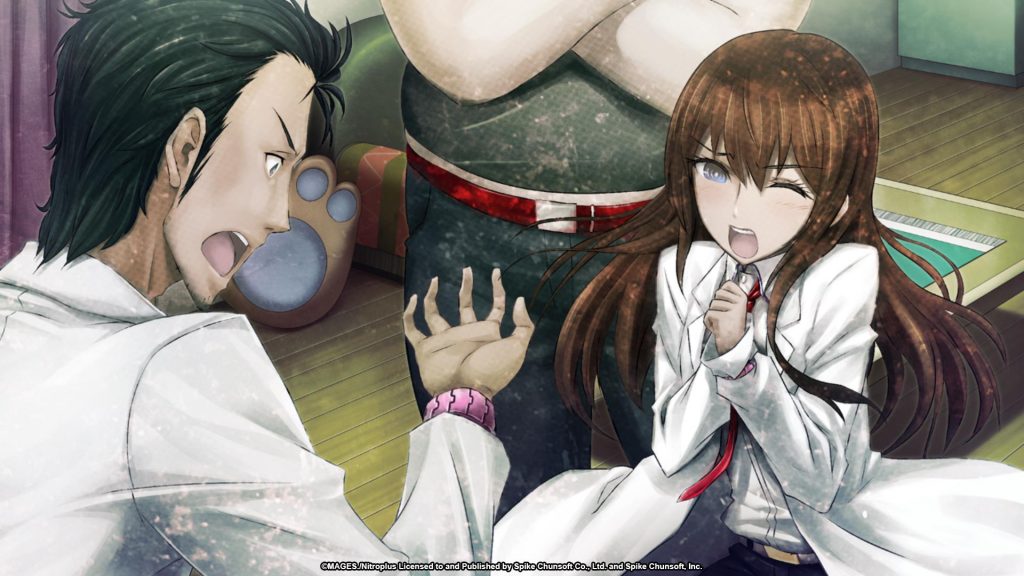 Spike Chunsoft has had some surprising news today to celebrate Steins;Gate's tenth anniversary as not only has the company announced that the spin-off Steins;Gate: My Darling's Embrace has been immediatly released on the PlayStation 4, Nintendo Switch, and PC but also that Steins;Gate 0 is also now available on the Nintendo Switch at a temporary 10% discount.
Steins;Gate: My Darling's Embrace is a spin-off dating visual novel that is set in an alternate reality where life is peaceful and he can get to know all six heroines and work towards a romantic ending with each of them. Steins;Gate 0 lets players experience an alternate timeline that was only touched upon in the original game.
Trailers and screenshots for both games can be found below.