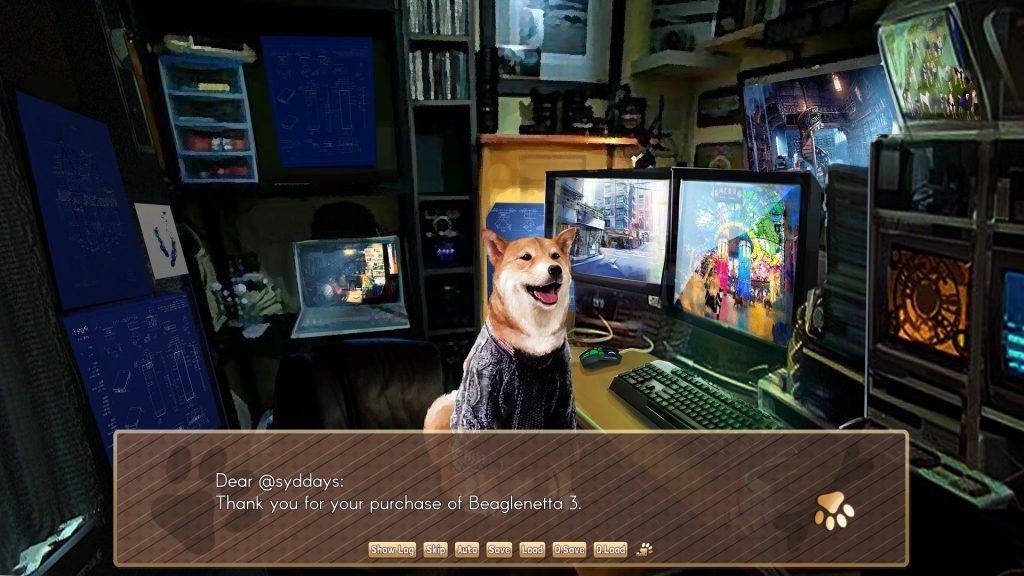 I'll be honest with you: I'm weak to puns. Good ones, bad ones, horrible ones – they all get a pass in my book. I even tried to sneak one in the article title here (it's pretty bad, I know). Good puns can sometimes make a decent game even better, which is one of the reasons why I liked Cat Quest so much. Well, the cats had their 5 minutes so now it's time for dogs to take the spotlight. But not just any dogs! I'm talking about one of the most beloved and meme approved dogs on the internet – Shiba Inus.
"Syd the Shiba Inu works full time in Canine-da, but this summer she decides to head back to Shiba Inu Island! She gets back in touch with her old friend Max and meets a mysterious Labrador retriever named Quei-Li. With her friends, old and new, Syd rediscovers her old urban jaunts and favorite street foods. However, her fond memories of the Island perhaps aren't what they seem, as she gets attacked and sent to an emulated Reality where her past enemies await."
That description blurb above is probably one of the more serious parts of A Summer with the Shiba Inu since everything else is dog littered (heh) with puns. What you also get beside the puns is a gorgeous visual novel with 70,000+ word count, multiple endings, random facts about dogs in the menu (!) and Steam Achievements support.
A Summer with the Shiba Inu by Quill Studios is set to be released for PC/Mac/Linux on August 23rd but if you're impatient enough you can already check out the demo itch.io here.