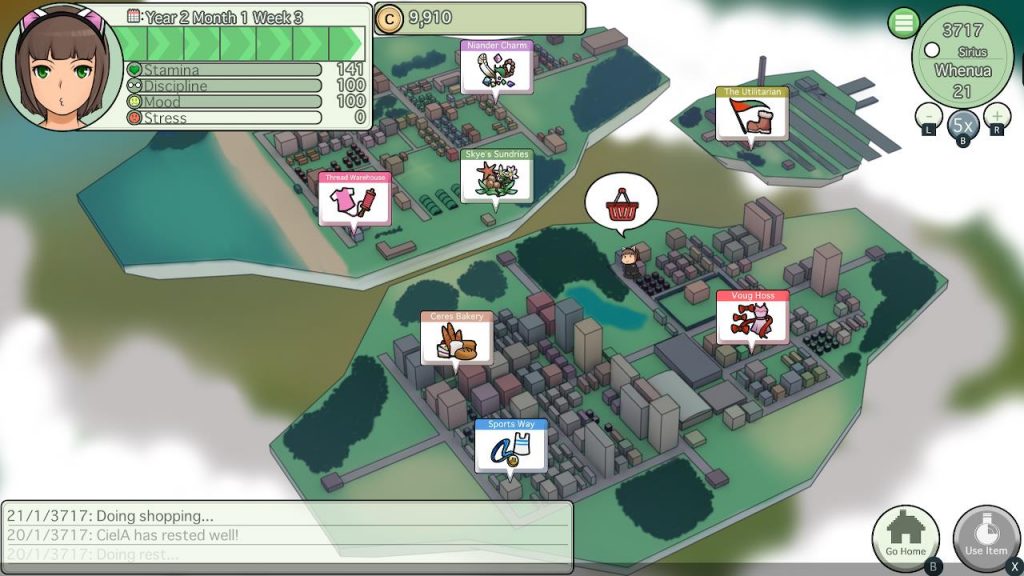 PQube has always been a publisher willing to take some risks and bring unique games to English audiences and now they are diving in again with an Indonesian developer this time. The company has announced that they will be publishing Studio Namaapa's Ciel Fledge for the Nintendo Switch and PC sometime this fall.
Ciel Fledge is described as a "whole simulator" where players will find themselves raising a daughter in a ruined world. In the distant future humanity has abandoned Earth after facing near-extinction from a colossal alien threat. Amidst the destruction, a mysterious young girl is rescued and brought to safety on ARK-3, a magnificent city built in the sky.
From here players will need to help raise Ciel until she is an adult and can survive on her own. This includes scheduling out her week with classes and hobbies to encourage Ciel to make friends or even giving her part-time jobs. Battles will appear in the form of puzzle battles to complete activities or pass tests in class and every choice the player makes will affect how Ciel will grow.