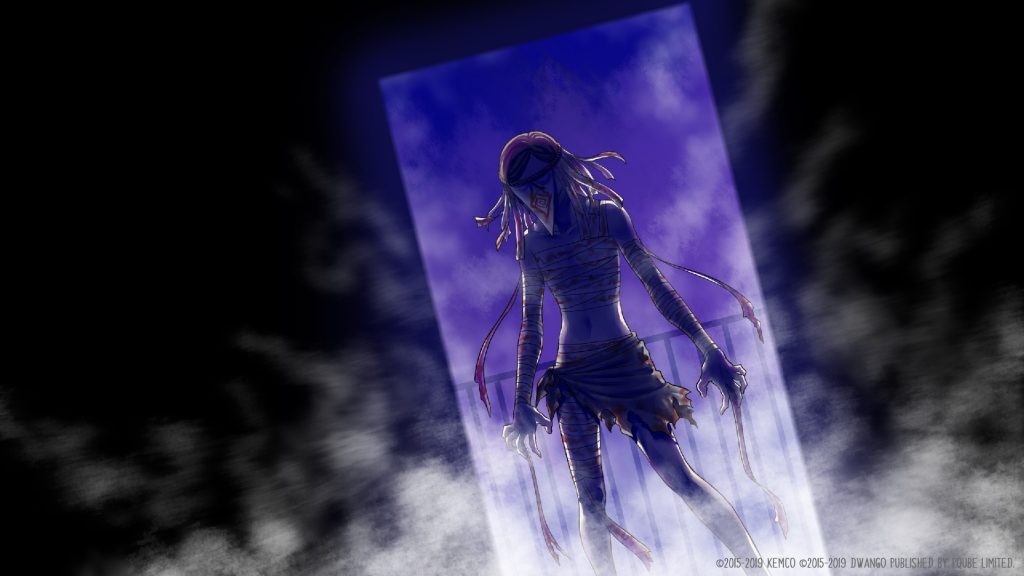 PQube has announced that they will be bringing Kemco's psychological horror visual novel Raging Loop to the West where it will be released both physically and digitally for the PlayStation 4 and Nintendo Switch in North America and Europe sometime later this year. Raging Loop allows players to immerse themselves in a thrilling psychological horror story taking place in the secluded Japanese village of Yasumizu.
A heavy mist surrounds the place, preventing everyone from ever leaving. Ancient gods have come back to hunt the villagers down one by one. The feast has begun, can you escape the village alive?
Haruaki Fusaishi is a young man freshly arrived to Yasumizu, a remote settlement in a mountainous region of Japan. He will become involved in an ominous local tradition known as the feast. Among the villagers lurks the werewolf, an entity who has sworn to take revenge on everyone. Clear the game to unlock the Revelation Mode and discover the story in a new light. You will see the inner thoughts of the characters and unlock new scenes that will give you more insight about their motivation.