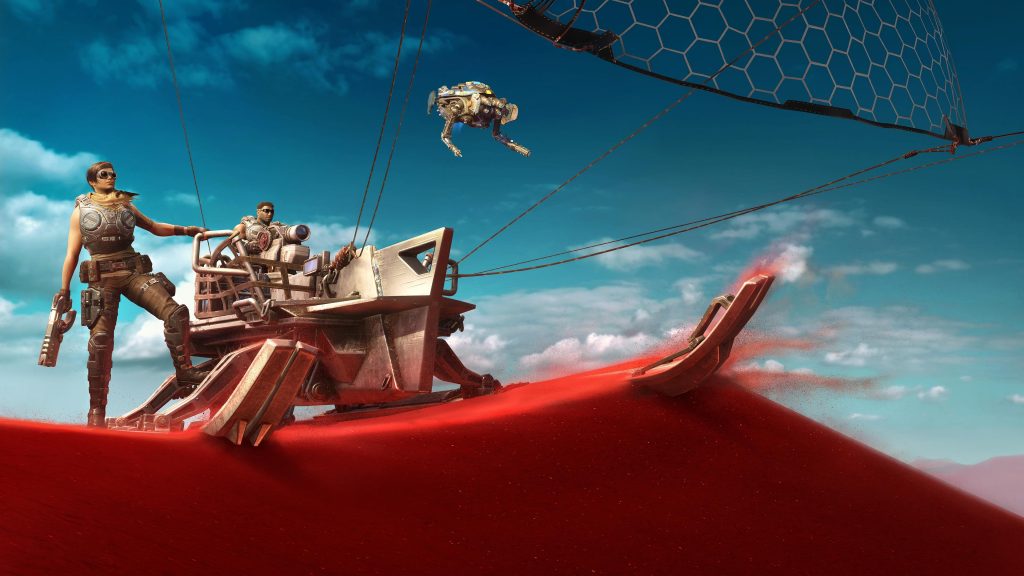 During their E3 press conference Microsoft and The Coalition have announced that Gears 5 will be releasing on Xbox One and PC on September 10th and those who pre-order the game will be given the Terminator: Dark Fate character pack as a free add-on that will unlock Sarah Connor and the Terminator T-800 Endoskeleton as multiplayer skins.
The world is crumbling. Humanity's reliance on technology has become their downfall and enemies are uniting to wipe out all survivors. As Kait you must journey across the biggest, most beautiful Gears world to uncover the origins of the Locust, and fight with your squad to protect what's left.
Outside of a CGI trailer, found below, the company kept things mostly focused towards the multiplayer side of things by showing off a new Escape mode and other modes in various other trailers, all of which can be found below alongside some new screenshots. Escape is a new, aggressive, high-stakes co-op mode featuring a three-player suicide squad that must work together to take out enemy hives from within.