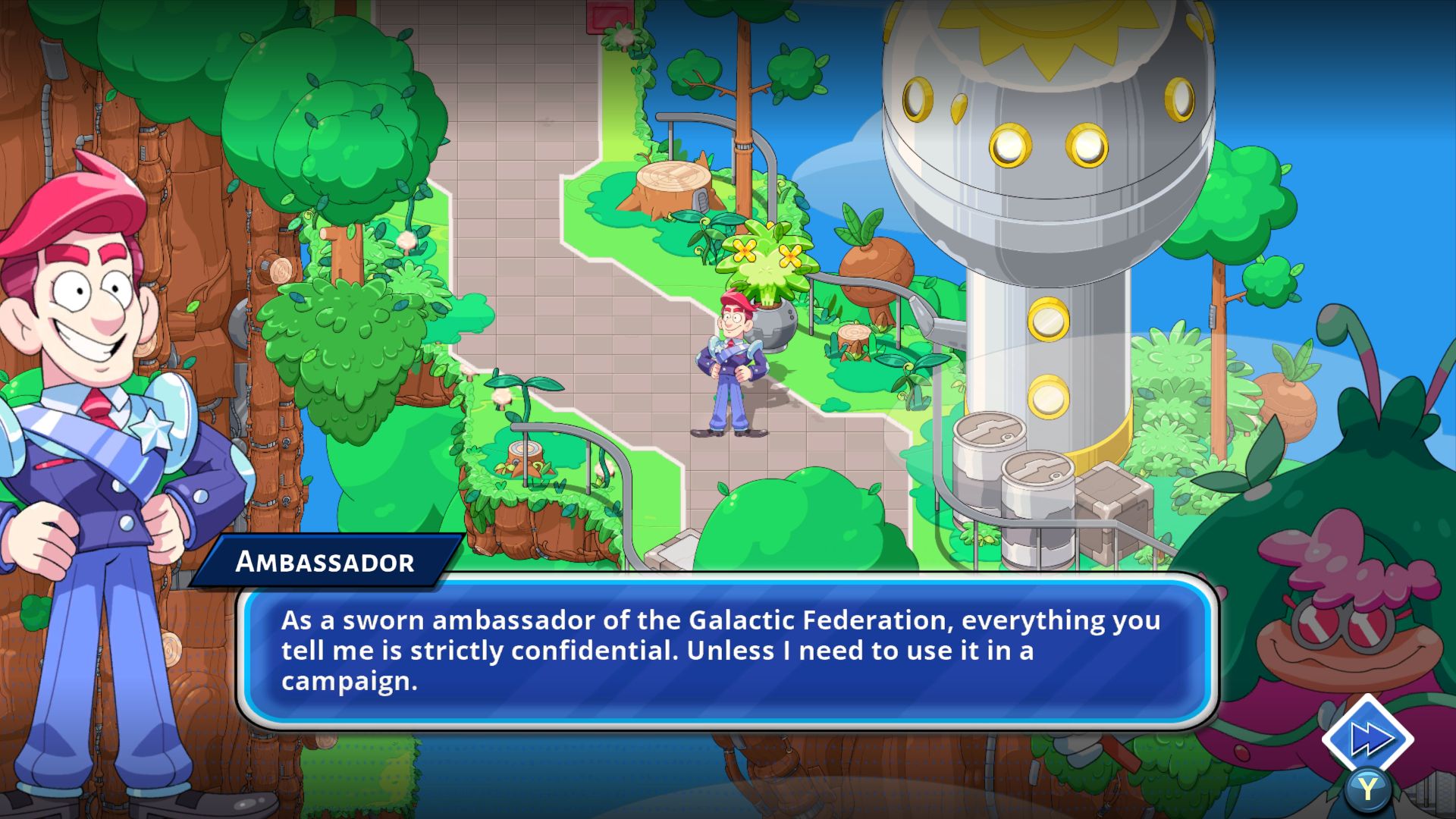 Sega and Eden Industries launched their colourful RPG Citizens of Space today. The game is a follow-up to Citizens of Earth from 2015. Citizens of Space boasts an improved battle system that focuses on timing and reflexes.
Players will recruit up to 40 citizens in a quest to save Earth after our planet suddenly goes missing. As the now unemployed Ambassador of Earth, players won't have a job until they recover Earth. So, it's off to the far corners of the galaxy in hopes of finding clues.
Citizens of Space is available now on Switch, PlayStation 4, Xbox One, and Windows via Steam for $14.99 US or $22.95 AUD.