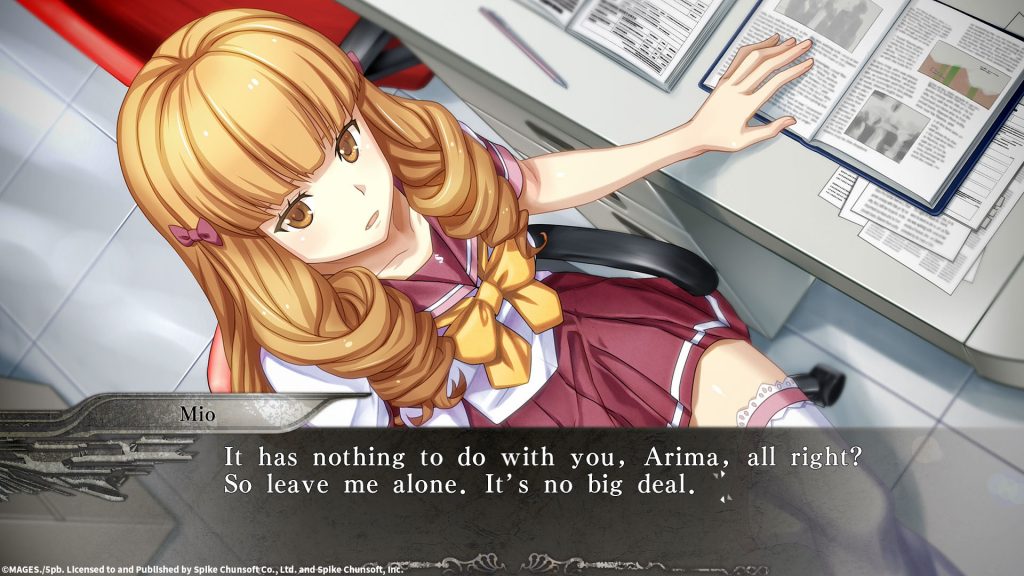 Spike Chunsoft has announced that they will be releasing the lengthy visual novel YU-NO: A Girl Who Chants Love at the Bound of this World in the West on October 1st for the PlayStation 4, Nintendo Switch, and PC where the game will be priced at $49.99 and feature Japanese audio accompanied by English text. Both consoles will receive special launch bonuses for the retail release with the PlayStation 4 version offering a mini-cloth poster of the mysterious school nurse Eriko Takeda and the Switch version including a download code for the 8-bit style action game YU-NO's Great Adventure.
The PC version of the game will be untouched but it is worth noting that both the PlayStation 4 and Switch versions had to be censored "in order to secure a release in the west on consoles" with a sunbeam being placed over Sala's body in an oasis scene and some cursor interaction symbols have been replaced with the "investigation" symbol.
YU-NO: A Girl Who Chants Love at the Bound of this World was originally created back in 1996 and has received quite a lot of love, in various forms, over the years including an anime airing this year with this release being a revamped version of the original game. Players take control of Takuya Arima who receives a package from his supposedly deceased father. It contains the mysterious Reflector Device which allows the user to travel between parallel worlds. With help from his friends, teachers, and lovers, Takuya must unearth the mystery of his father's legacy to prevent a calamity threatening to envelop reality itself.