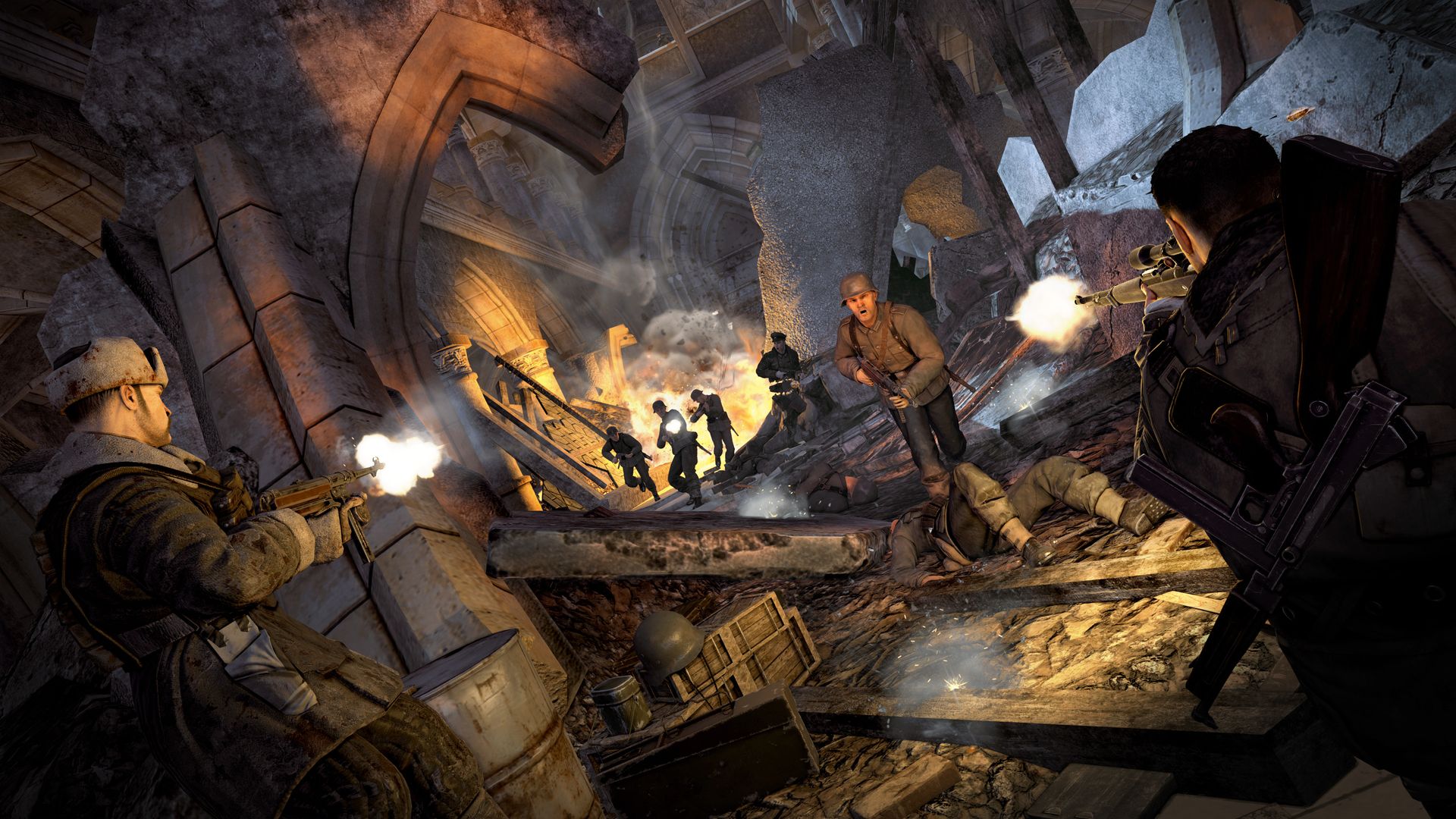 Rebellion released the Sniper Elite V2 Remastered launch trailer just ahead of the game's launch. The trailer sets the stage for the game, detailing the brutal close quarter combat between the Nazi and the Soviet forces in the streets of Berlin. Viewers are introduced to Karl Fairburne, an American sniper sent in to eliminate three high value targets to prevent the Soviet forces from acquiring the Nazi's V-2 rockets.
Sniper Elite V2 Remastered updates the classic shooter once again with the latest graphics. The game now supports 4K and HDR on PC and consoles. All platforms will benefit from overall improvements to the graphics, including overhauled assets and modern rendering techniques.
Sniper Elite V2 Remastered is set to launch on Switch, PC, PlayStation 4, and Xbox One on May 14th. The game is priced at $34.99 USD/$49.95 AUD on all platforms. Steam and GOG users who own Sniper Elite V2 will be able to upgrade their copies for only $9.99 USD/$14.50 AUD.