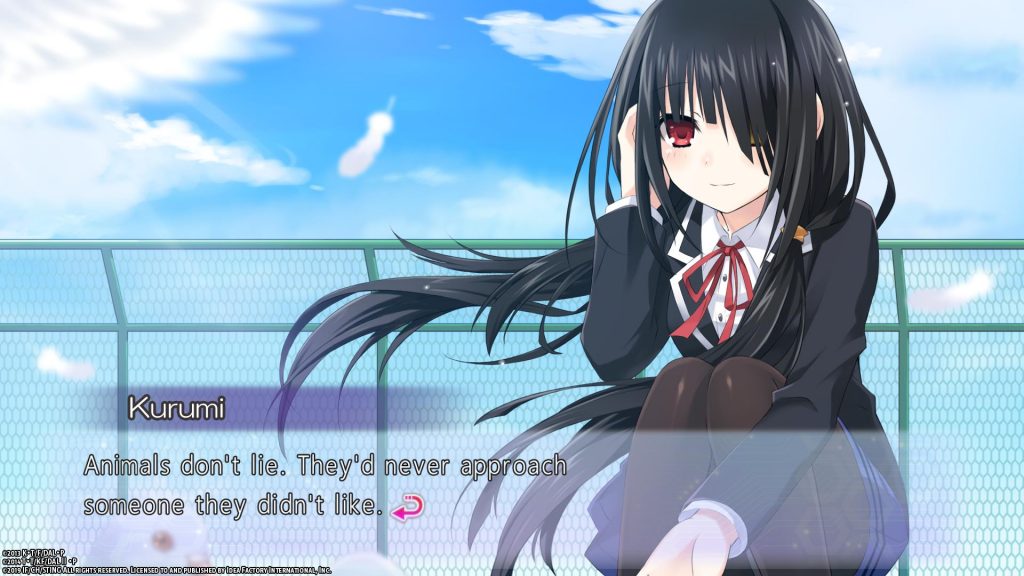 Idea Factory International appears to be following a trend of introducing the girls of Date A Live by order their appearance as the company has continued their series of character introductions for Date A Live: Rio Reincarnation and this time the one being introduced is Kurumi Tokisaki, also known as Nightmare.
As fans of the series know, Kurumi is one of the only Spirits that Shido has encountered that he was unable to "save" through a date causing her to be listed as "The Worst Spirit." Although most Spirits enter the human world by accident, she is a special entity who can travel between worlds at will. Make no mistake, there is some method to her madness. Her motives, however, are not yet clear. The angel she manifests is Zafkiel.
You can check out these new screenshots below and keep an eye out for the game when it is released on the PlayStation 4 on June 18th in North America and June 21st in Europe with a PC release arriving later in the year.