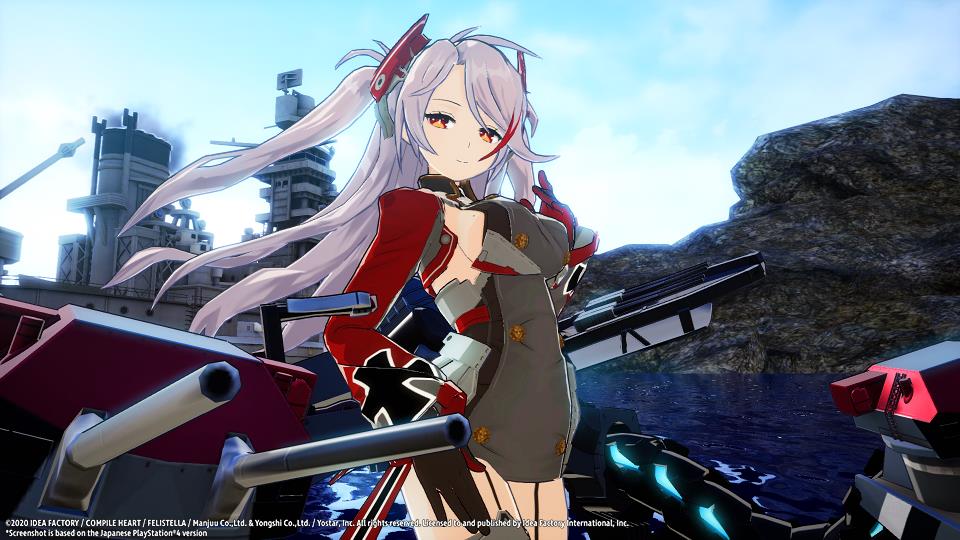 Popular smartphone game Azur Lane is going to be getting a little bit more love in the West as Idea Factory International has announced that they will be bringing the upcoming Compile Heart and Felistella developed side-scrolling shooter Azur Lane: Crosswave to the West for the PlayStation 4. Currently the company is aiming to have the game released sometime in 2020 with Japanese voice overs accompanied by English subtitles.
Azur Lane: Crosswave takes the spirit of the original game and brings many of its cast to life in a 3D world with character designs featuring cel-shaded anime stylings. Players will be battling enemy ships and will need to meet special criteria to unlock and customize new characters. Swap weapons and even cute accessories to fit your needs as the top commander of the seas. Players will be able to prepare their units before entering into battle and once they enter into battle they will need to keep an eye out for everything from aerial bombings, underwater torpedoes, and incoming fire.
To go along with this announcement the company has released a few screenshots for some of the ships in the game, Ayanami, Javelin, Laffey, Ping Hai, and Prinz Eugen.