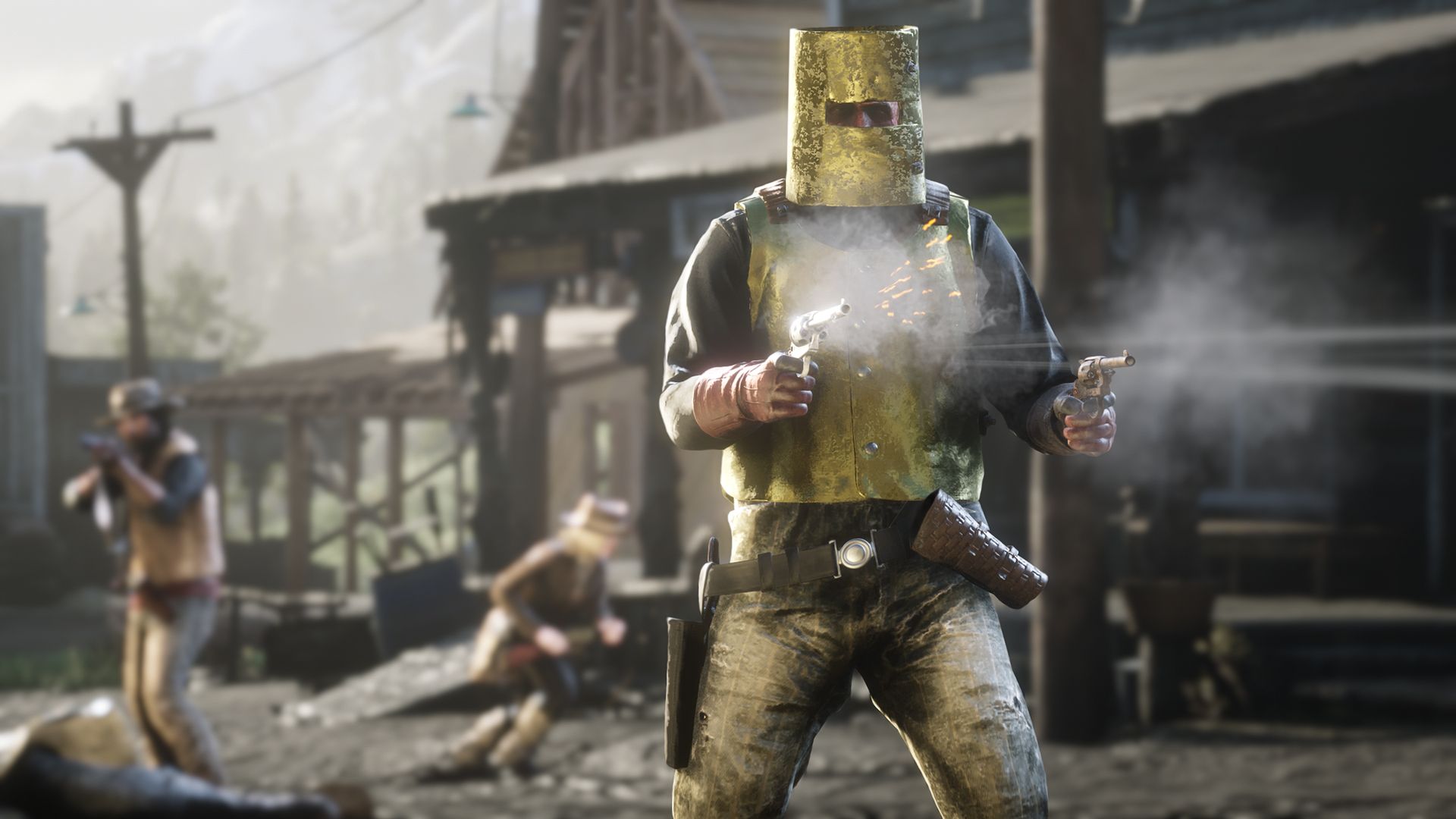 Rockstar announced they will be releasing a major update for Red Dead Redemption 2's multiplayer beta on February 26. The Red Dead Online update will include both content and fixes for the game.
The update will introduce the new Fool's Gold free roam event. It's a Western twist on the classic Terminator game mode where the first player who grabs the golden armour will be able to earn points for killing other players. To claim the armour, other players will have to work together to bring down the armour wearer, then battle it out once again to actually claim it.
For players who prefer more peaceful pursuits, fishing challenges will have players competing to land the biggest catch. They'll be provided everything they need, including bait, fishing rods, and a safe haven away from bandits.
Finally, three new modes, weapons, and cosmetics are being added. The details about the three new modes haven't been released yet, but they are called Up in Smoke, Spoils of War, and Plunder. The update will also bring the high capacity Evans Repeater rifle and a variation of the double barrelled shotgun called the Rare Shotgun.
PlayStation 4 owners will also get early access to the Open Target Races, the Jawbone Knife, new clothes, and three new emotes.