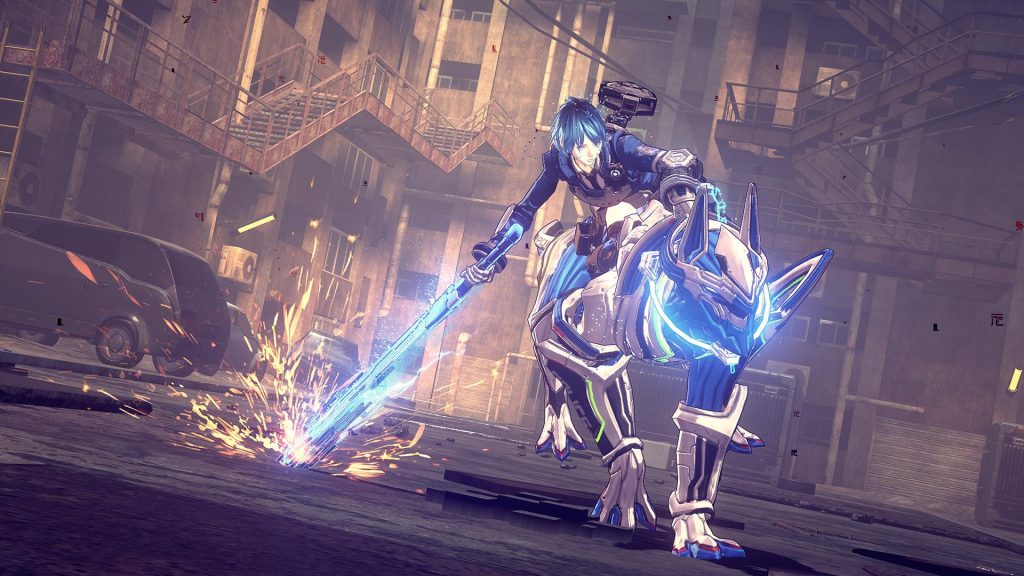 Perhaps one of the biggest surprises to come out of today's Nintendo Direct is the fact that the company has announced that they are working with Platinum Games to bring a new action game titled Astral Chain to the Nintendo Switch on August 30th.
In the Ark, a multi-cultural city in the near future, disaster strikes when gates to another dimension suddenly appear. Dangerous creatures begin to emerge, attacking the people and polluting the land, and normal police forces are unable to compete with them. To stand up against these threats, a brand new, special police unit known as Neuron is formed.
Players will be able to choose between a male or female officer with the unselected character being their younger twin who is also a member of Neuron. With a special weapon called the Legion players will need to take down the creatures with the Legion acting as their partner both in combat and during investigation. Working with Legion players can attack the same enemy simultaneously, target different opponents, or send your Legion on the offensive while you support it with items.