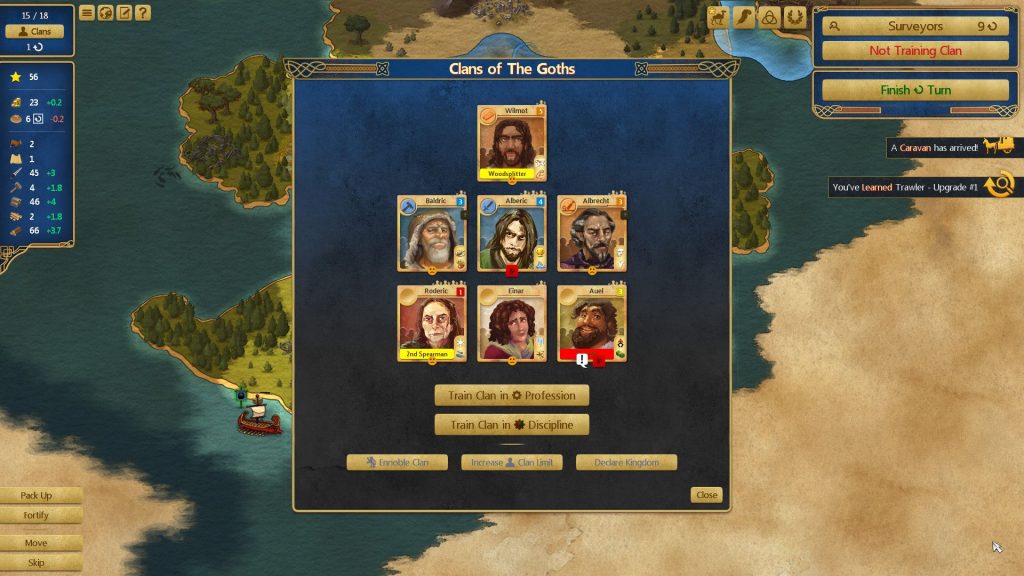 Jon Shafer and Conifer Games' 7 year odyssey is finally coming to an end with the release of their 4X strategy game Jon Shafer's At the Gates. The game is out now on Steam. The normal price is $29.99 USD or $42.95 AUD, but the game is discounted by 10% until January 30th.
Jon Shafer's At the Gates combines rogue-like and survival mechanics with the classic 4X strategy gameplay. Seasons change as the game progresses, changing the environment and opening up new paths. Winters will punish players as food resources dwindle.
Jon Shafer's At the Gates was originally funded on Kickstarter in 2013. Shafer wrote an extensive article on his blog about the challenges he experienced with adult ADHD and the 7 years of development. It's an honest and fantastic read that anyone interested in game development or mental health should read.