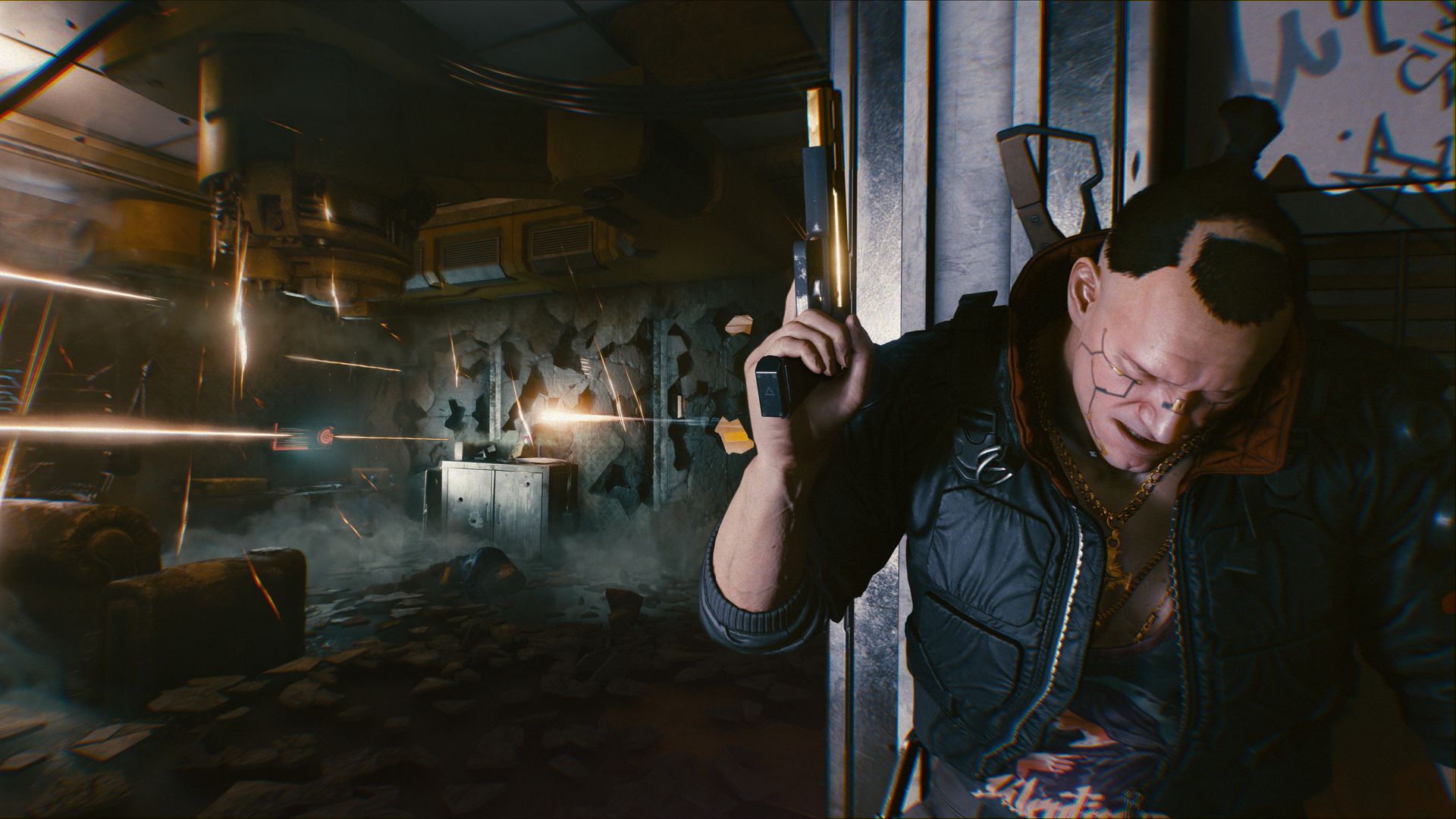 After a bit of buzz about a strange transmission on the Cyberpunk 2077 Twitch channel, CD Projekt Red has finally revealed the very first look at Cyberpunk 2077's gameplay. The video clocks in at a hefty 48 minutes. Originally released as a media-only video, the developers have released the video along with a message from Game Director Adam Badowski to remind viewers that the footage is very much work in progress. The full message is as follows:
What we're releasing today was recorded from a game deep in development. Since many of the assets and mechanics in the current version of Cyberpunk 2077 are most likely to be modified, we initially decided to show this gameplay only to media. Elements like gunplay (both in terms of visuals and how RPG stats influence it), netrunning, car physics, or the game's UI — everything's pretty much still in the playtest phase and we felt uneasy about publicly committing to any particular design. Animation glitches, work-in-progress character facial expressions, early versions of locations — all this made us hesitant to release what you're about to see. However, we are also well aware that many of you want to see what the media saw. Although this is probably not the same game you'll see on your screen when we launch, we still decided to share this 48-minute video with you. This is how Cyberpunk 2077 looks today. Let us know what you think!"
Cyberpunk 2077 is based on the classic pen and paper RPG series Cyberpunk 2020. Set in Night City, players will explore the dirty underbelly of the most populated city on Earth. As V, players will interact with a rich and vibrant world full of cybernetically enhanced humans looking to get an advantage over the competition. While no release date has been established, Cyberpunk 2077 is set to launch on PlayStation 4, Xbox One, and Windows.