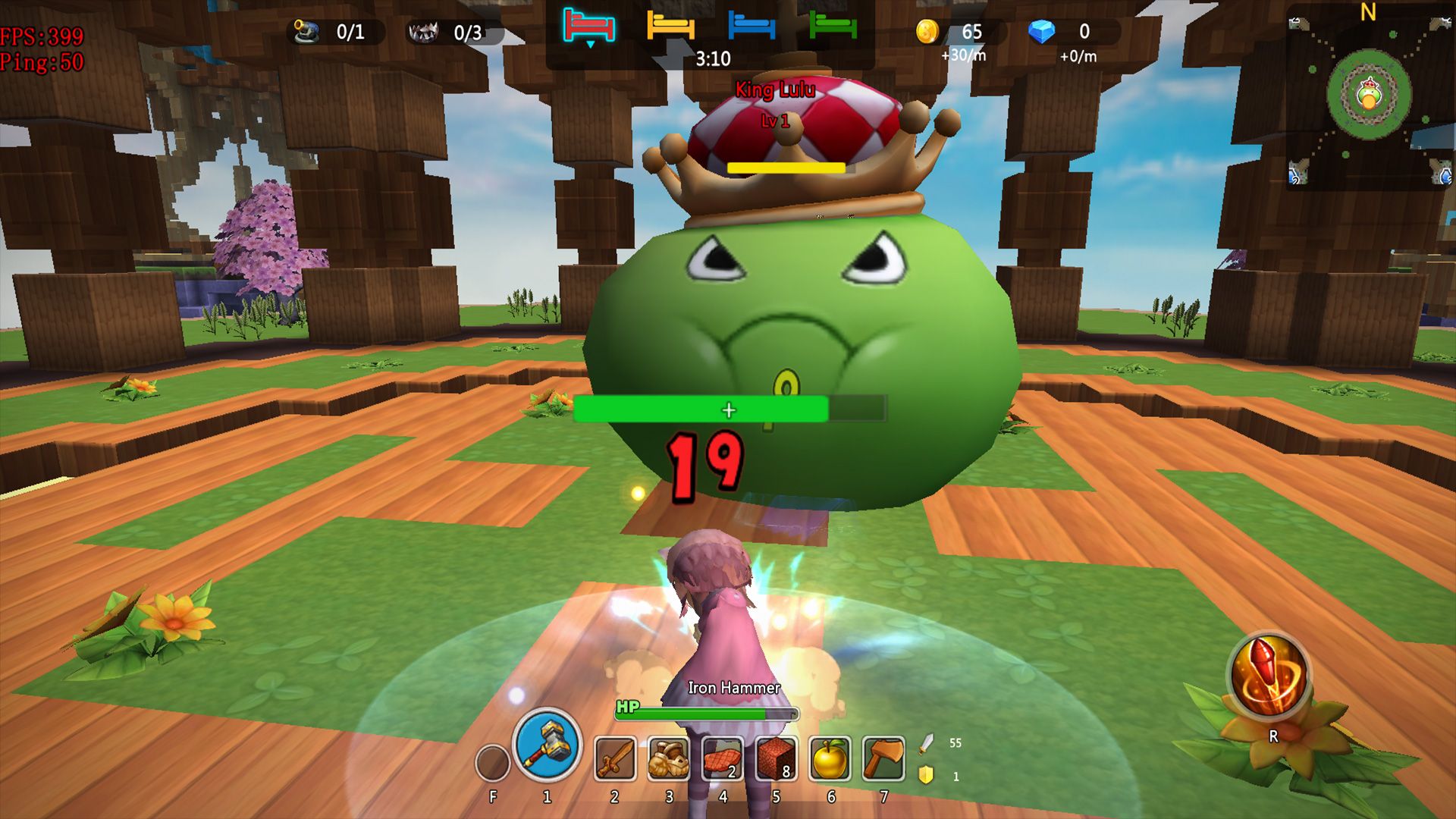 Yuelong announced the first beta build of Arena of Cube will launch on Steam on July 26. The free to play game mixes a voxel-based sandbox with PVP action. The game will launch with three modes, with new variants coming out each month.
SkyWars is set on a map full of small islands. Players will duke it out battle royale style with no respawns and must rely on randomly generated items spread across the map. To get the best gear, players will have to risk combat and make their way to the resource rich main island.
BedWars is another free for all mode that allows respawning as long as the player's bed is safe. To win, players will need to be the last one standing as they simultaneously assault other player bases while defending their own.
SnowWars is a twist on the classic King of the Hill rule set. Players earn points by nailing others with snowballs. The greatest tactical advantage is awarded to the player who can hold the hill, as they will have access to unlimited snowballs. The winner is the player with the most points at the end of the match.
Arena of Cube will be available for Windows only via Steam. Follow Arena of Cube on Facebook and Twitter for the latest updates.