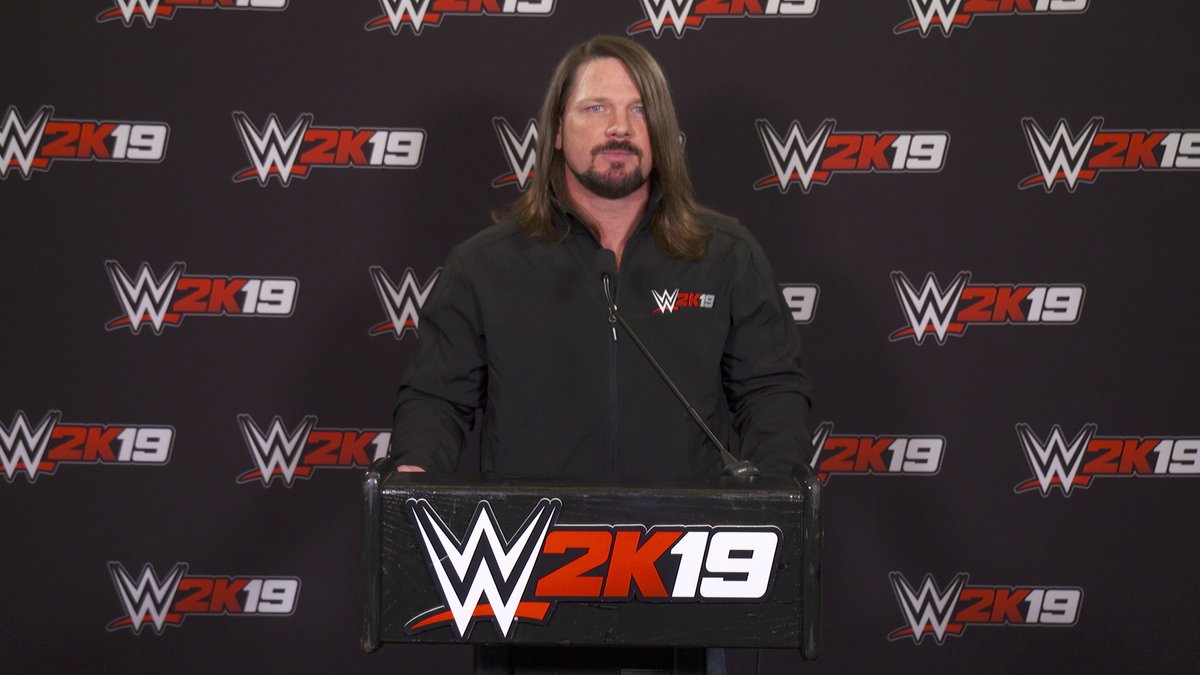 2K and WWE is kicking off the "Never Say Never" marketing campaign for WWE 2K19 with a bang. As part of the announcement introducing AJ Styles as the cover star for WWE 2K19, 2K and WWE are running a contest that will see the finalist go head to head against AJ Styles. The contest is open to players around the world on PlayStation 4 and Xbox One (sorry PC gamers). Players will need to beat a soon to be announced mode in WWE 2K19 and create a video showing why they will beat AJ Styles at WWE 2K19. The makers of the four best videos will go head to head in a semi-final round. The winner will then play AJ Styles in a round of WWE 2K19. If the winner can beat AJ Styles, they will take home a million US dollars.The full contest rules aren't up yet, but the basics are outlines here.
Additionally, 2K has revealed the retail editions that will be available when WWE 2K19 launches on October 9th. A standard, deluxe, and collector's edition of the game will be available. Those who purchase the deluxe and collector's edition will get early access to the game, allowing them to play on October 5th.
The deluxe edition will come with the base game, the season pass, and special digital collector's content. The deluxe edition will be available both online and in stores for PC, PlayStation 4, and Xbox One.
The collector's edition will only be available in stores for PlayStation 4 and Xbox One. It comes with the deluxe edition content plus premium packaging, physical collectibles to be revealed at a later time, and limited edition WWE SuperCard content.