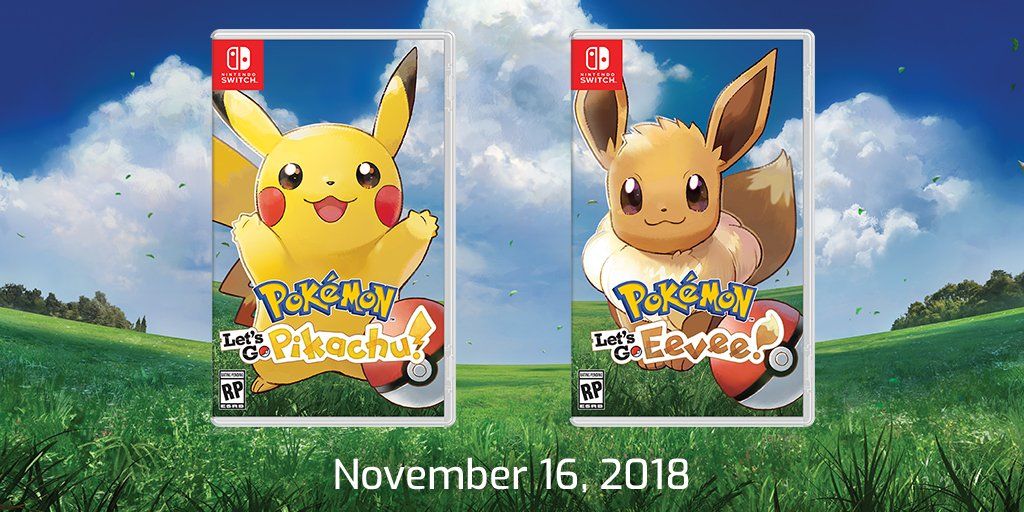 It was the Pokémon press conference in Tokyo today. The next generation of the core Pokémon titles is coming in 2019, but details are still under wraps.
With #PokemonQuest and #PokemonLetsGo, there are so many new ways to explore the world of Pokémon! Trainers can look forward to even more with an all-new core series Pokémon RPG title in development for the second half of 2019! pic.twitter.com/d5uiIpenMI

— Pokémon (@Pokemon) May 30, 2018
In the mean time, Nintendo announced two new Pokémon titles for the Switch. Pokémon: Let's Go will come in Pikachu and Eevee editions. The game is a more casual experience that draws from both Pokémon Yellow and the wildly popular Pokémon Go. Set in the Kanto region, the game supports up to two players and motion controls with the Joy-Con. Players will be able to import the Kanto region Pokémon they catch in Pokémon Go and import them into Pokémon: Let's Go.
An optional Poké Ball Plus accessory will be available that will let players control the action like a real Poké Ball, including feeling a Pokémon rumble inside as they are being caught. Just be careful not to throw it into the television.
The games are set to launch on November 16, 2018. More information about Pokémon: Let's Go can be found at the official site.
The second title is Pokémon Quest. It is a free-to-start eShop title that is available now on Switch, with a mobile release to follow in June. The voxel-inspired action-RPG is set in Tumblecube Island. Players will lead up to three Pokémon in a journey to explore the island, collect loot, build a base, and befriend new Pokémon. More information on Pokémon Quest can be found here.