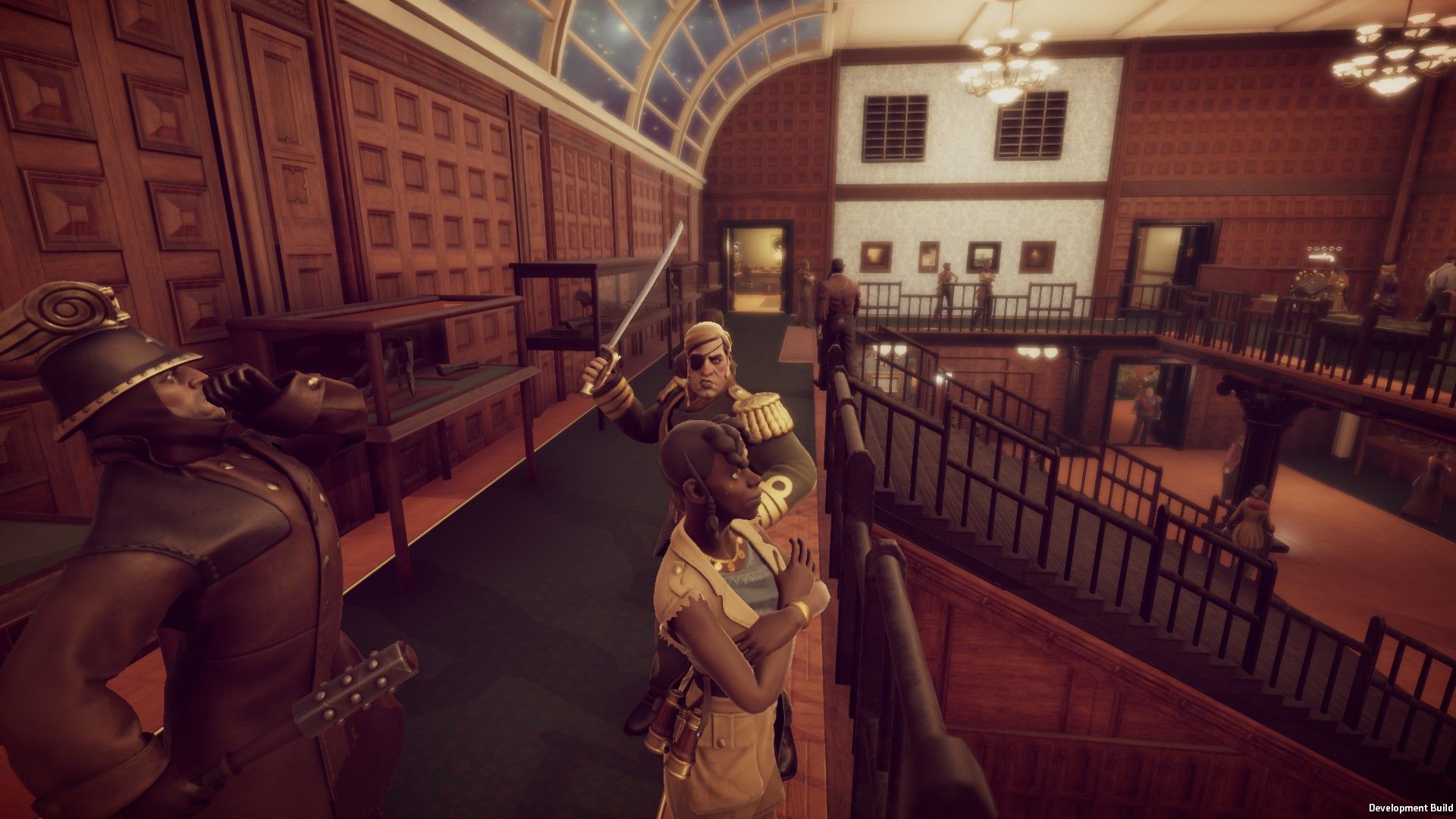 Blazing Griffin announced they will be running an open beta weekend for Murderous Pursuits. The beta kicks off on Steam at 7 PM Eastern Time on Friday, April 20th and will run until 12 AM on Sunday, April 22nd. It does not appear Blazing Griffin will be letting gamers pre-load the beta. Accompanying the announcement is a brand new dev diary.
Murderous Pursuits is the spiritual successor to the classic stealth game The Ship. Players have been invited to an exclusive party on the airship of Mr. X to participate in a deadly game. Players will need to blend into the AI crowds as they stalk their prey and attempt to kill them. But beware, the hunter is also the hunted.
Murderous Pursuits is set to launch on Steam on April 26th for $19.99 USD. A digital deluxe edition with a digital art book, exclusive skins, and more will also be available for $29.99 USD.