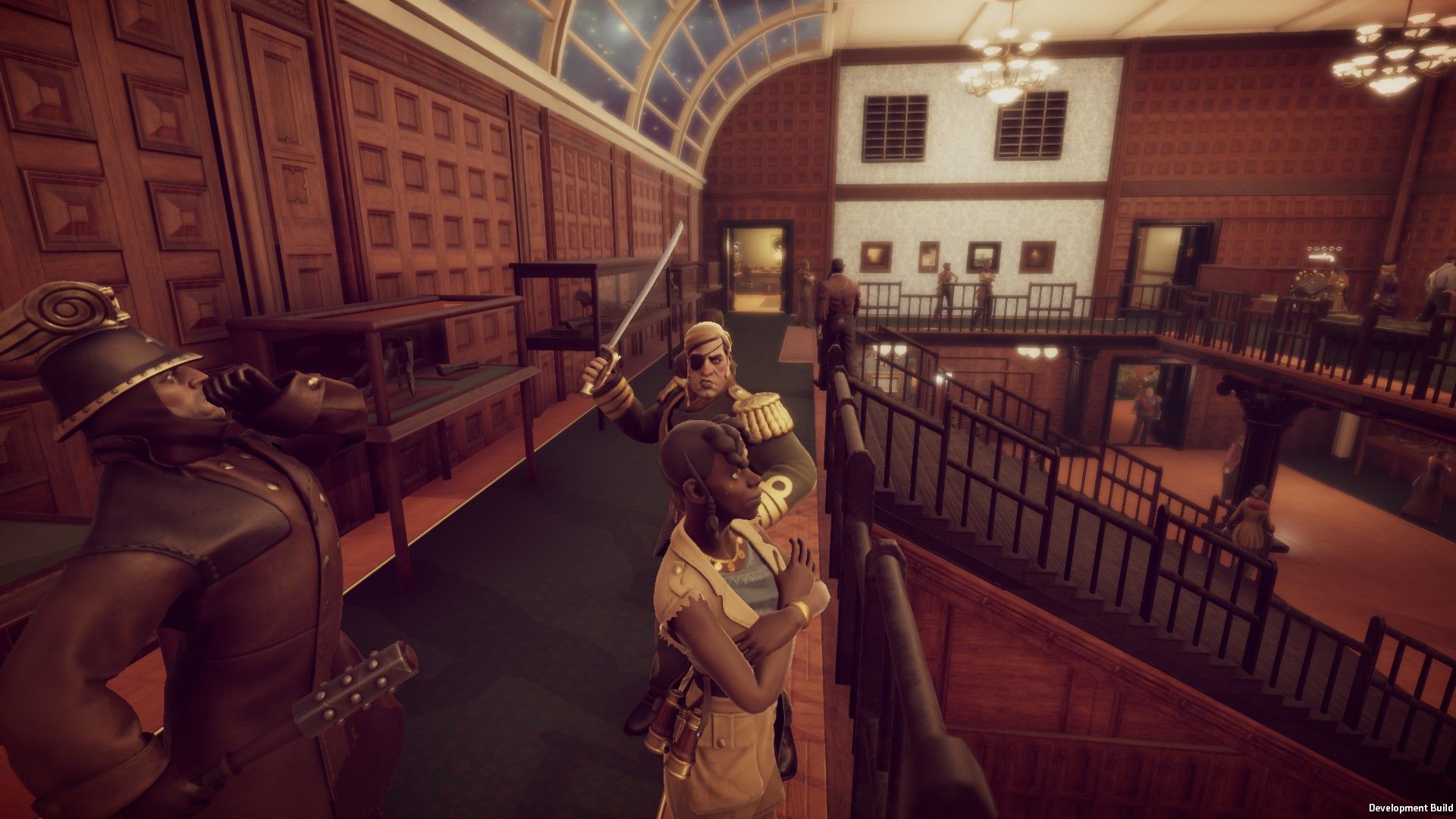 Blazing Griffin, the team behind The Ship: Remastered, announced their next game Murderous Pursuit will launch on Steam in March 2018. This stealth game is the spiritual successor to The Ship and is set in a Steampunk version of Victorian England where parties in luxurious air ships are all the rage. The mysterious and bloodthirsty Mr. X is throwing a party for the ages, and he has selected up to eight players or bots from the party goers to be his entertainment for the evening.
Each player will be given a target and will engage in a game of cat and mouse as they avoid guards and assassinate their target in the flashiest way possible to please Mr. X. To survive, players will need to rely on blending in with the crowd, mingling with other party goers in special vignettes or using disguises to throw their hunter off the trail.
As part of the announcement, Blazing Griffin has released a short teaser trailer that sums up the game nicely.