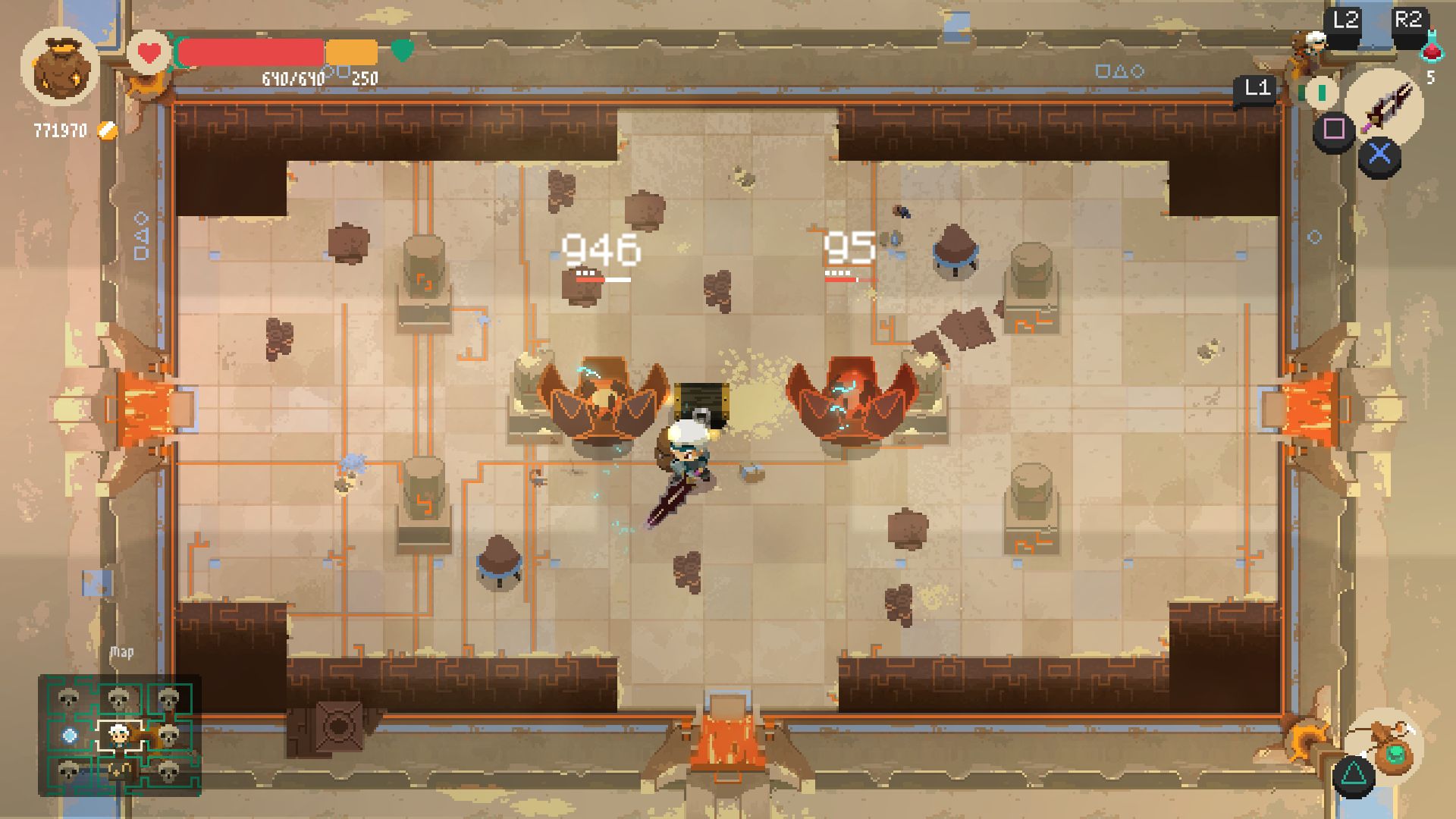 Digital Sun, 11 bit studios and Merge Games announced Moonlighter is set to launch on PC, PlayStation 4, and Xbox One on May 29th. The game is set to cost $19.99 USD at digital retailers. A physical standard edition and Signature Edition will be available soon. The Signature Edition will contain the game, a squishy jelly monster figure, and a double sided medallion.
Moonlighter is an action RPG with rogue-lite elements. The game is set in Rynoka, a commercial town built to provide much needed services to adventurers who visit the magical gates at the nearby archaeological site. Players play Will, a young shopkeeper Rynoka and part time adventurer dreaming of becoming a hero.
Players will need to keep their store stocked with goods by stepping into the gates themselves in search of equipment to sell. Every gate leads to a unique world that will require strategic use of the right weapons, abilities, and equipment.