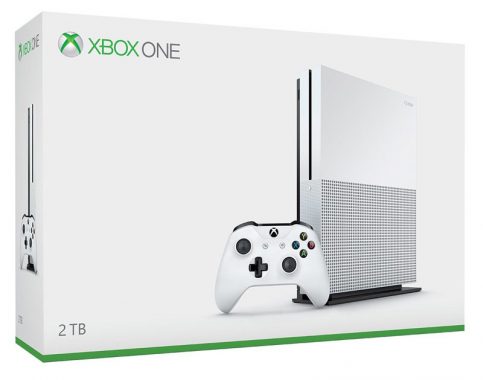 Manufacturer: Microsoft
Release Date: August 2, 2016
Price: $548 AU – Available Here
The Xbox One S is here and to be honest I didn't really need to get one, but after watching the trailers with the epic dubstep music I just couldnt help myself. This new console promises to be Sleeker, Slimmer and Sharper and to be honest it lives up to most of those expectations.
Microsoft have done an amazing job of listening to the feedback that we gamers have provided them. Gone is the annoying touch sensitive power and eject button, gone is the huge power supply box that was not only an eye sore but annoying to hide from view and gone is the awkward placement of the USB port, because now it sits in the perfect location under the disk tray.
The size however was a huge disappointment. It sure is 40% smaller in theory but it sure isn't as small as a lot of the images and trailer suggested, was this false advertising a little?
If you want to hear more of my review or see me unbox the Xbox One S then the videos have been provided below.
Video Review
Unboxing Video