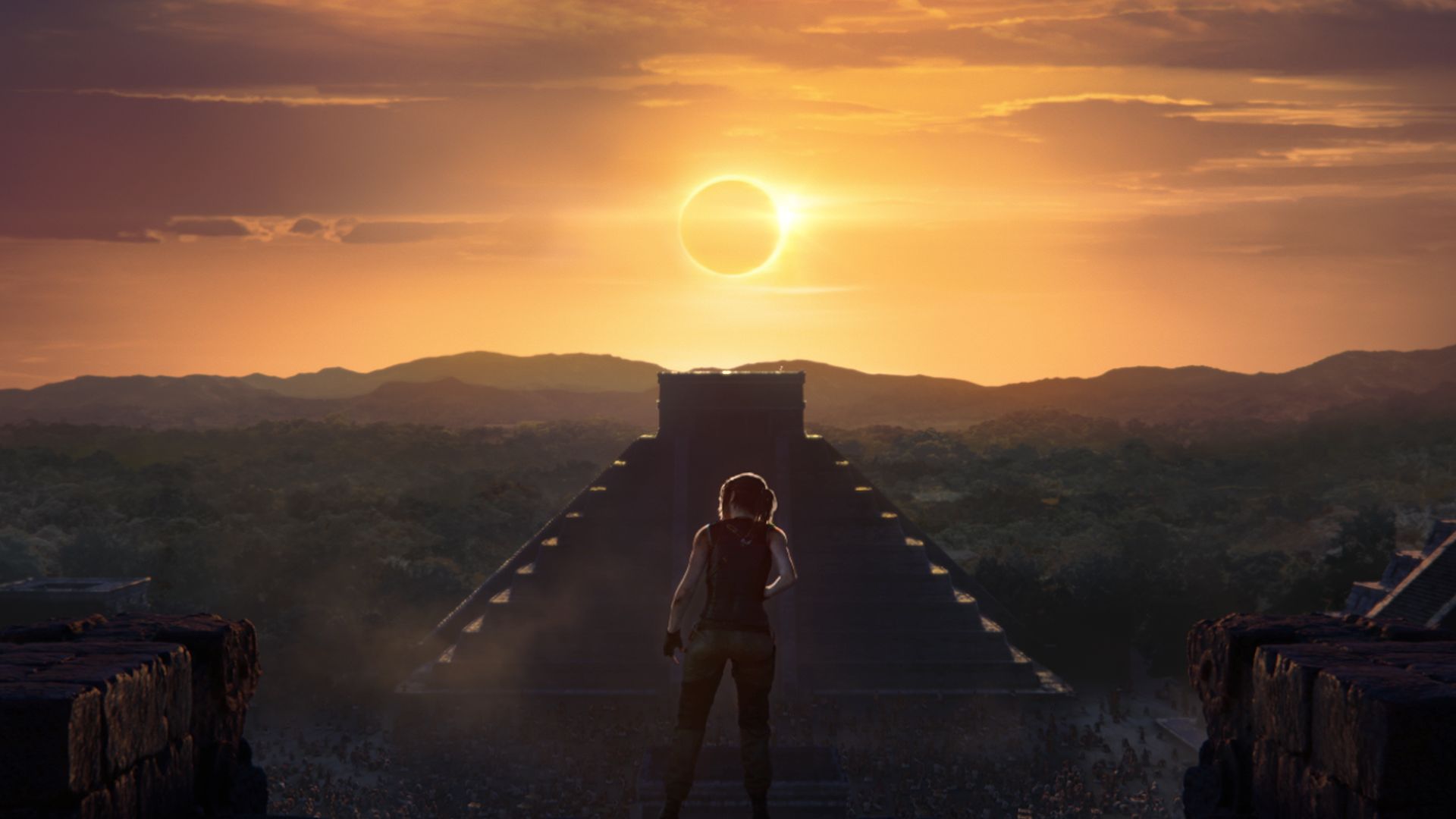 Square Enix announced the next chapter of Lara Croft's story will be titled Shadow of the Tomb Raider. The game is scheduled to simultaneously launch on PlayStation 4, Xbox One, and Windows on September 14, 2018. This will be the first Tomb Raider to launch on all major platforms at once since the franchise was rebooted, as Tomb Raider and Rise of the Tomb Raider were timed Xbox exclusives.
While the game launch is only six months away, Square Enix is being tight lipped with the details. A cinematic teaser trailer has been revealed showing Lara Croft running through a jungle while being pursued by an armed soldier. There is a short scene with Lara standing on top of a Mesoamerican pyramid, possibly hinting to Aztec or Mayan lore playing a major role in the new game. Square Enix is describing the game as the defining moment when Lara Croft becomes the Tomb Raider.
The full reveal is scheduled for April 27, 2018.