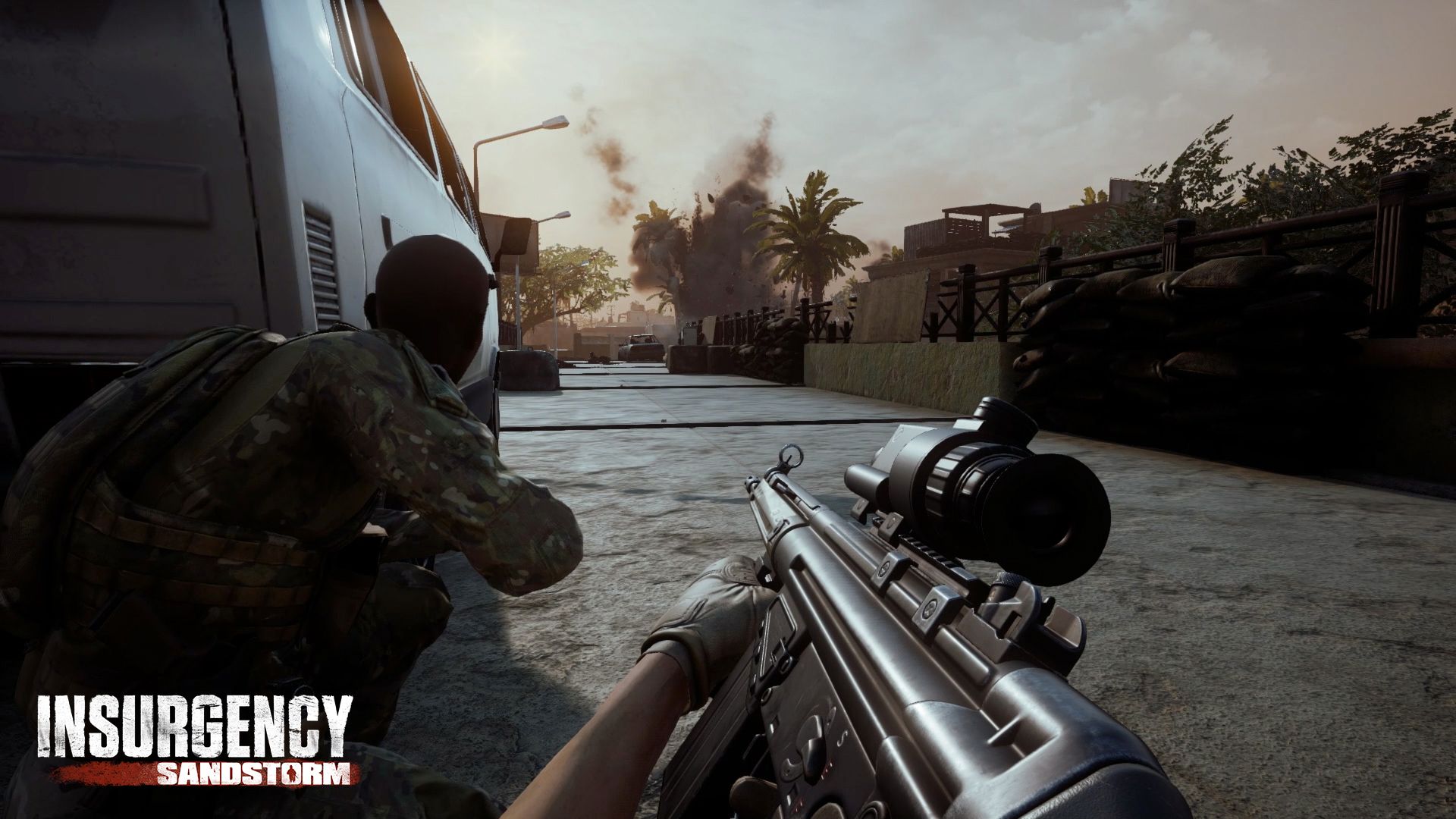 New World Interactive revealed the first gameplay screenshots for Insurgency: Sandstorm today. The screenshots show off a variety of firearms available in game and what appears to be some sort of smartphone controlled explosives. All six screenshots were taken from the closed alpha test build.
Insurgency: Sandstorm is the follow up to the 2014 tactical FPS Insurgency. The new game aims to be a realistic military shooter that is accessible enough for the average gamer to enjoy. Insurgency: Sandstorm features realistic bullet calculations and magazines that behave just like their real-life counterparts. New World Interactive is also adding some new features to the series, such as character customization, fire support mechanics, competitive matchmaking, and a full blown singleplayer campaign.
Insurgency: Sandstorm is scheduled to launch in late 2018 for PlayStation 4, Xbox One, and Windows.