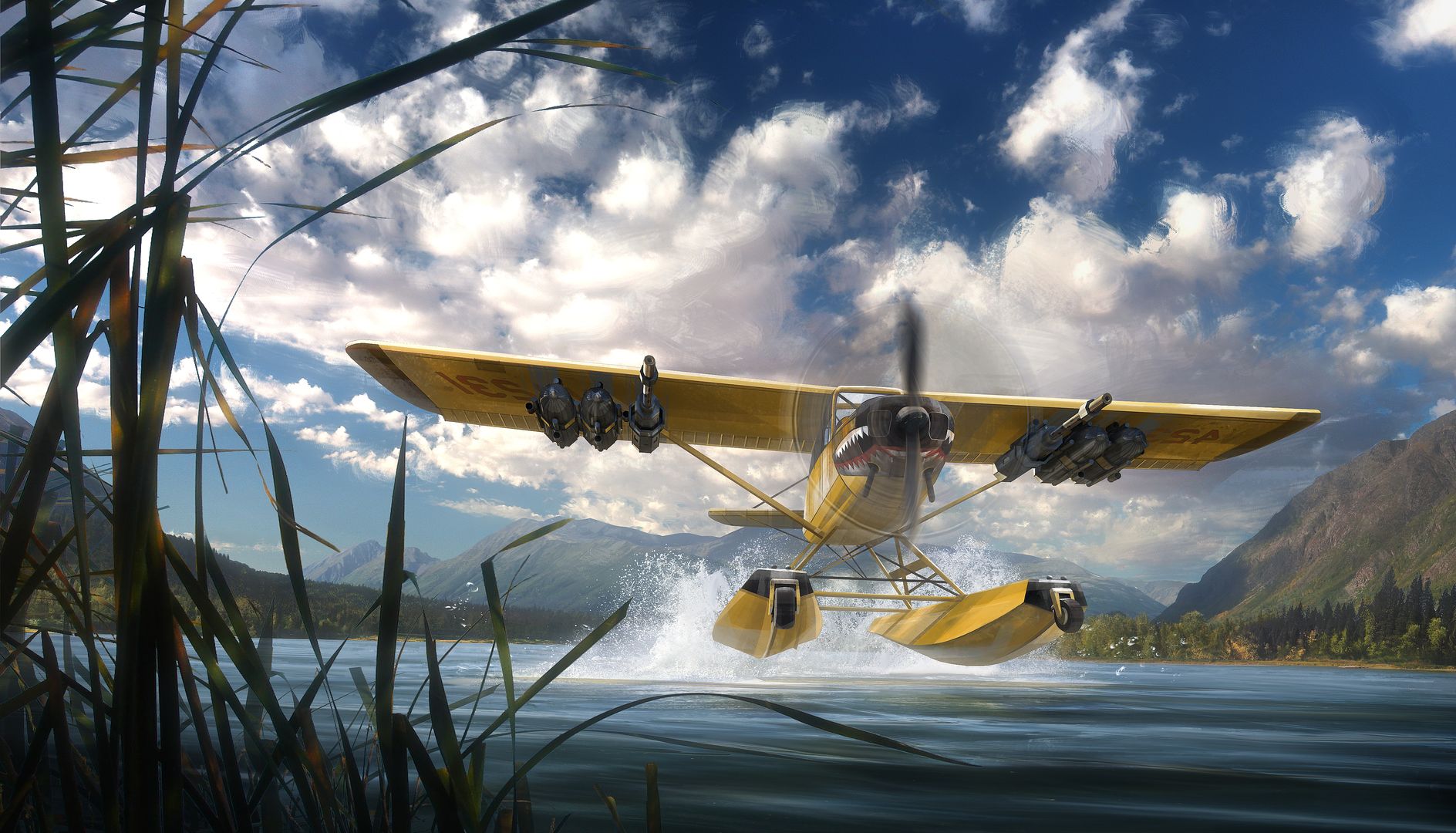 Ubisoft revealed their post-launch plans for Far Cry 5 today. The game will be receiving both free content and a Season Pass containing three content DLCs. All buyers will get access Far Cry Arcade, the new map editor. The editor will contain assets for not only all Far Cry titles, but other Ubisoft franchises like Assassin's Creed. The map editor will feature powerful tools that will allow players to create and share their own scenarios for single player, PVP, and co-op.
Far Cry Blood Dragon is one of the quirkiest additions to the franchise. Ubisoft will be bringing that B movie spirit back with the three post-launch DLCs that make up Far Cry 5's Season Pass. "Hours of Darkness" will send players to Vietnam to battle it out with the Viet Cong in a tribute to movies like Rambo. "Lost on Mars" will pit players against invading aliens, while "Dead Living Zombies" will feature 7 horde-mode maps filled to the brim with the living dead.
Finally, Ubisoft announced they will be updating Far Cry 3 for the latest generation of hardware It will be called Far Cry 3 Classic Edition, and it will launch on PlayStation 4, Xbox One, and Windows in summer 2018 (winter 2018 in the Southern Hemisphere). It's not entirely clear if there will be any remastering done, but Ubisoft will probably reveal more details as we approach the launch date. As an added bonus for Far Cry 5 Season Pass and Gold Edition owners, they will get Far Cry 3 Classic Edition for free when the game launches.
Far Cry 5 is set to launch on PlayStation 4, Xbox One, and Windows on March 27, 2018.