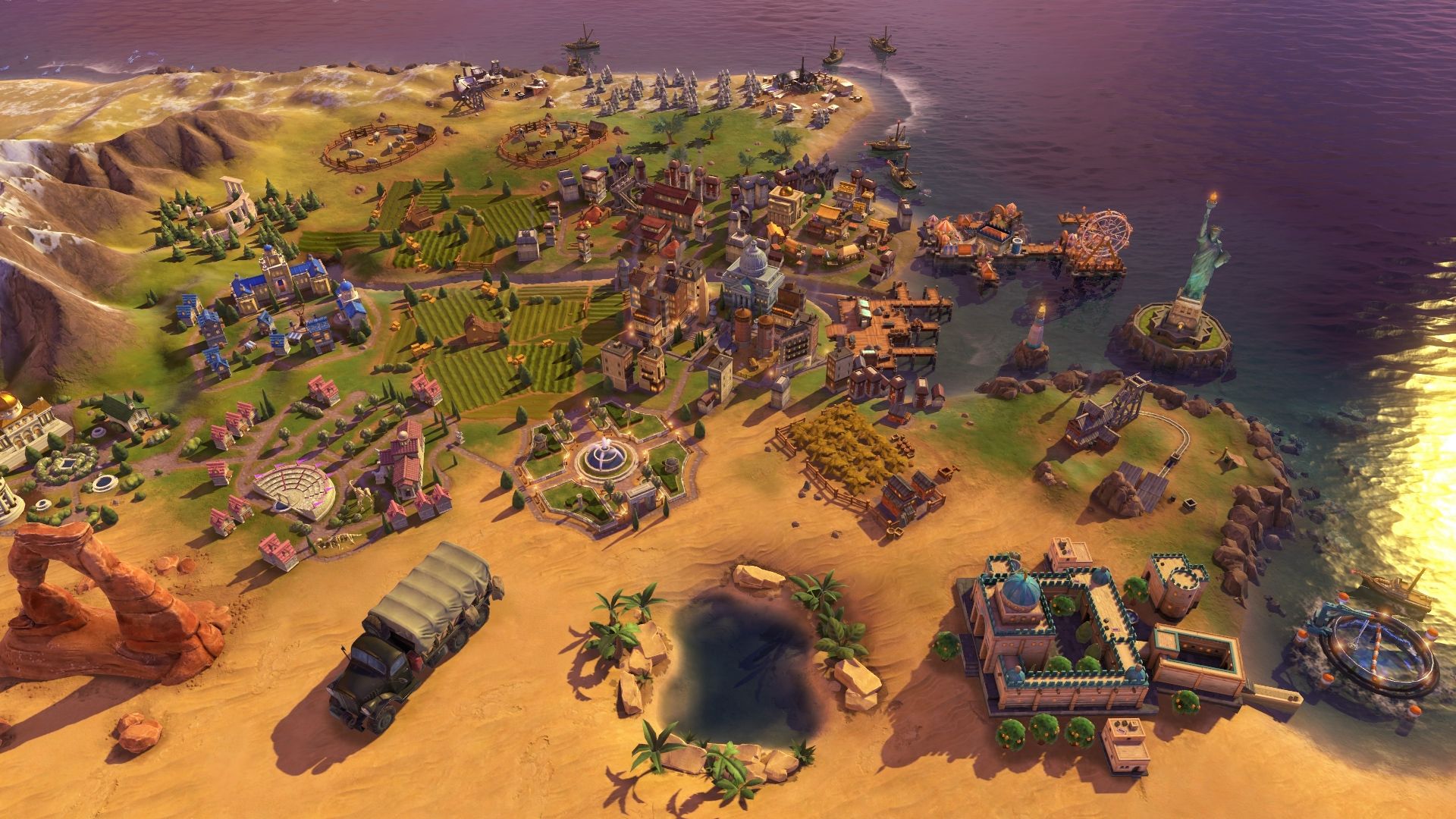 2K and Firaxis Games launched Sid Meier's Civilization VI: Rise and Fall today. This is the first major expansion for Sid Meier's Civilization VI, which was released back in 2016. The expansion's two main themes are loyalty and the rise and fall of civilizations.
Loyalty plays out with the new leadership system. Each city has a loyalty meter that changes based on player actions. Cities who are no longer loyal to their leader will become Free Cities and can be taken over by rival leaders. To keep cities in line, players can assign governors to a city to increase loyalty and gain specialization bonuses. The Government system has also been overhauled, and new policies added to the game.
The new Golden Age and Dark Age mechanics are all about the rise and fall of great civilizations. Historic Moments will trigger a Golden Age or a Dark Age, which will give bonuses or challenges based on a civilization's previous actions. Those who not only survive but flourish in the Dark Age will turn their next Golden Age into a Heroic Age with extra bonuses. Other civilizations will have new diplomatic options to deal with civilizations undergoing a Golden Age, including declaring an Emergency pact or forming different types of alliances.
Of course, no Civilization expansion would be complete without the addition of new leaders, civilizations, and heroes. Fan favourites like Shaka, the leader of the Zulu, and Genghis Khan, the leader of Mongolia, are joining new leaders like Queen Seondeok of Korea.
Sid Meier's Civilization VI: Rise and Fall is out now for PC via Steam. Linux, Mac, and iPad versions will be released in the coming months.