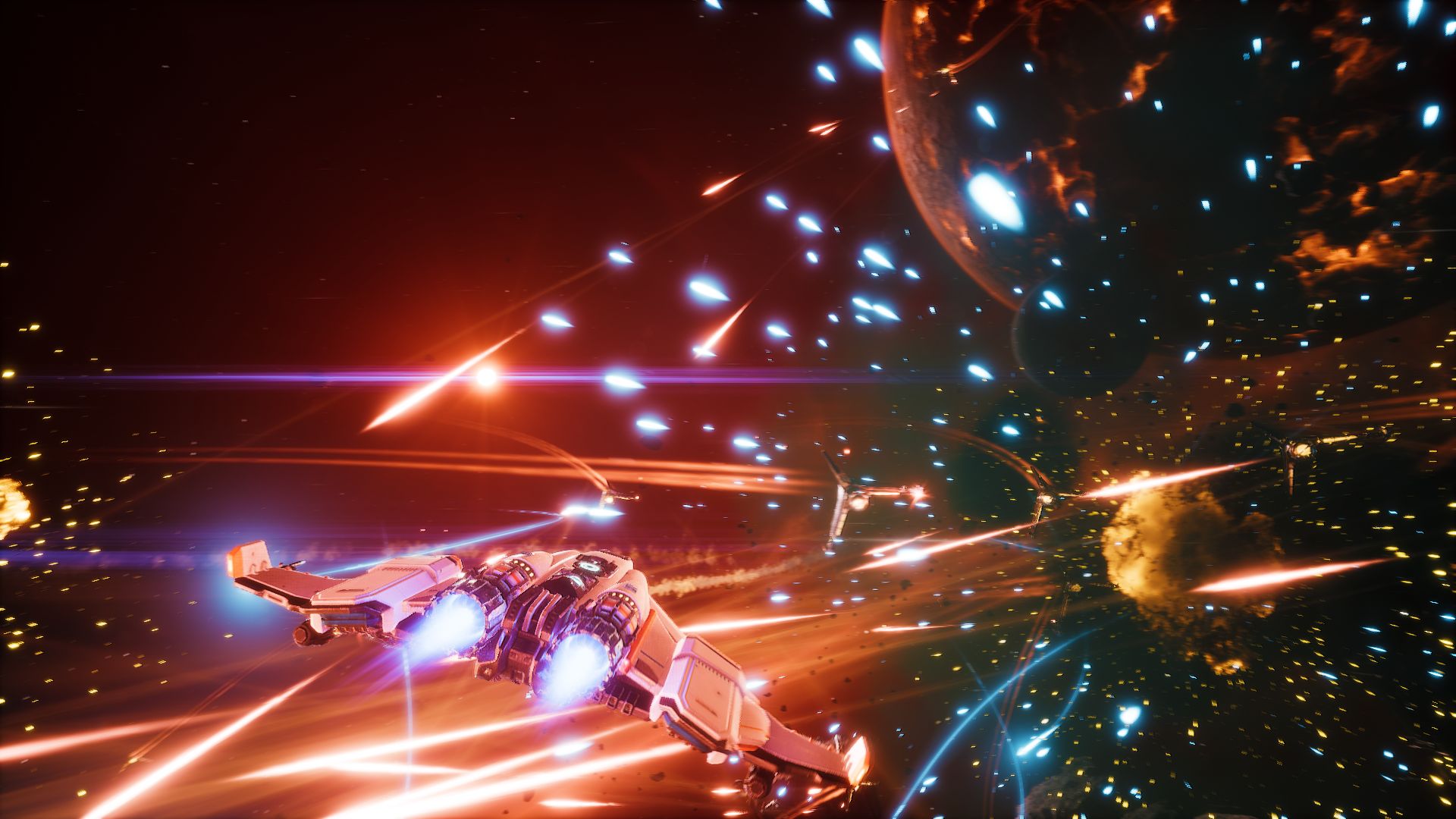 Everspace has received a massive new update on Xbox One and the Windows 10 Store that introduces the standalone Hardcore Mode. The mode was originally launched for Steam and GOG users this past August.
Hardcore mode changes a lot of mechanics in the base game to amp up the challenge. Players are handed with a ship preloaded with perks that can only be upgraded as each sector is completed. Additionally, each sector will add a new handicap that players will need to work around. One sector can trigger a slow, but constant fuel leak, while another sector may disable pausing the game while crafting. The final boss battle has also been revamped to be more in line with the challenging encounter when the game was still in Xbox Game Preview.
Everspace is a rogue like space shooter. The game available now on GOG, Steam, Xbox One, and Windows 10 Store.