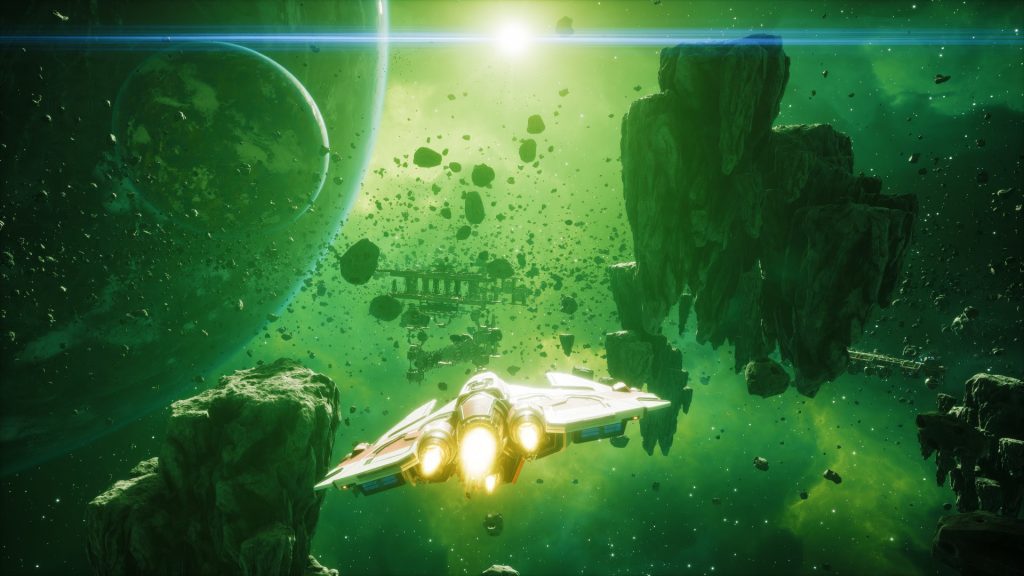 Everspace's first major expansion pack is now available on Steam and GOG. "Encounters" is set to add over ten hours of gameplay. The crown jewel of the expansion is the new ship the Colonial Sentinal. It is a mid-class ship armed to the teeth with electronic warfare equipment. The EMP generator is capable of a variety of tasks from the more mundane task of quickly opening security doors to the more impressive perk of adding fourth mod slots to equipment.
The expansion also includes a variety of new equipment to discover. New weapons like the Seeker Missile Battery and the Plasma Thrower adds new ways to wipe your enemies from the galaxy, while the Emergency Shield gives players a chance to survive after they over-extend. Additionally, new story content has been added to the game, including new quest givers and space stations.
Everspace "Encounters" is an indie space shooter that costs $9.99 USD. It is available now on Steam and GOG.