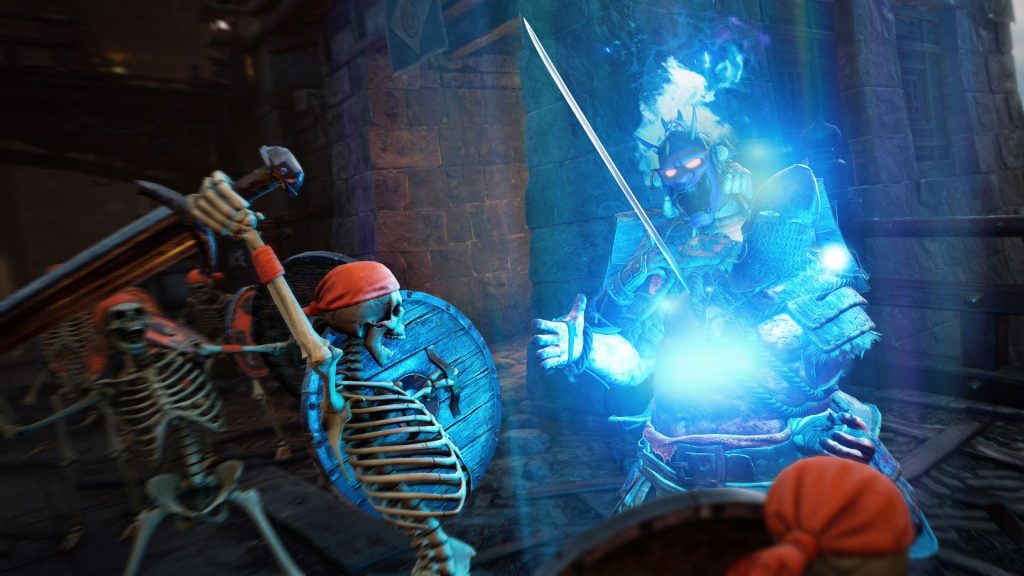 Ubisoft is getting into the spirit of Halloween a little early this year. For Honor is running a spook-tacular event from October 19th to November 2nd called The Feast of the Otherworld. For the next two weeks, 4v4 Dominion Mode will be running The Endless March rule set that adds skeletal soldiers to the game. To win, teams must kill either skeletons or enemy players to reach the 1000 point victory threshold and then wipe out the entire enemy team. However, the skeletons will not make things easy. Unlike their living AI counterparts, the skeletons will deal massive damage to players.
In addition to the changes to Dominion mode, The Feast of the Otherworld is adding Halloween themed rewards to the game. Some of the items include a voodoo mask that glows green and a fearsome werewolf emote. The weekly content releases will also be Halloween themed for the next two weeks.
For Honor is available for PlayStation 4, Xbox One, and Windows.