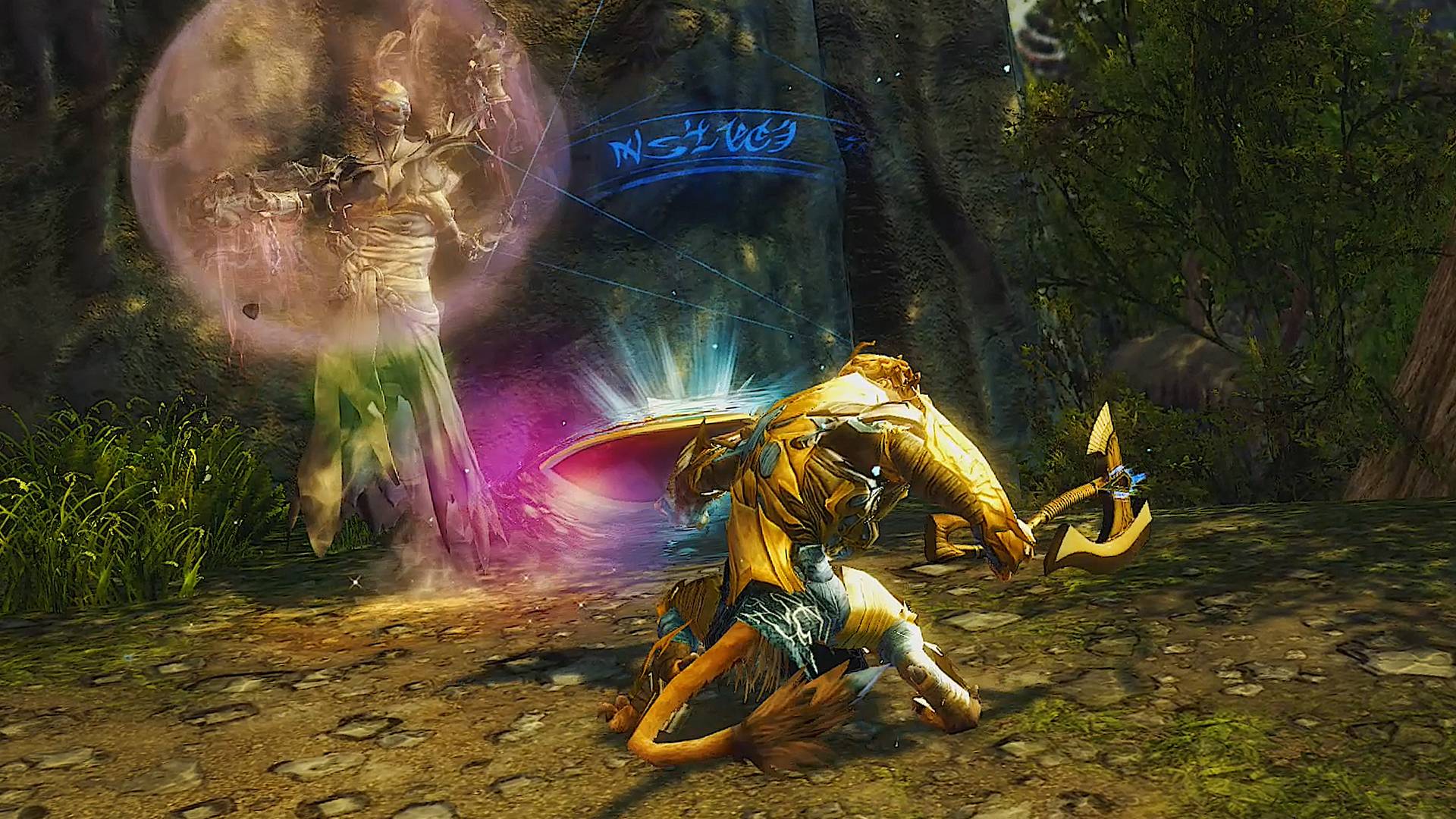 ArenaNet and NCSoft released the latest expansion for the long running MMO Guild Wars 2. Path of Fire is the second expansion for the game and introduces brand new features to the game. Previously, the main method of transportation was teleporting to set waypoints and either walking or gliding the rest of the way. Path of Fire introduces mounts for the first time, but with a twist. Instead of simply being a nameless mode of transportation, the four types of player mounts are companions that each have their own special trait. Additionally, each of the nine professions in the game are getting elite specializations that put a new spin on the profession.
Just in time for Guild Wars 2's fifth anniversary, Guild Wars 2: Path of Fire fittingly takes players back to Guild Wars: Nightfall's setting in the Elonian desert. The god of war and fire Balthazar has laid siege on the Elonia and the Crystal Desert. Tyria's heroes have been called to the front to put a stop to Balthazar and his army.
Guild Wars 2: Path of Fire is available now at digital and retail stores in North America and Europe. While Guild Wars 2 itself is now free to play, Path of Fire starts at $29.99 USD and comes with a free level 80 boost for one character.