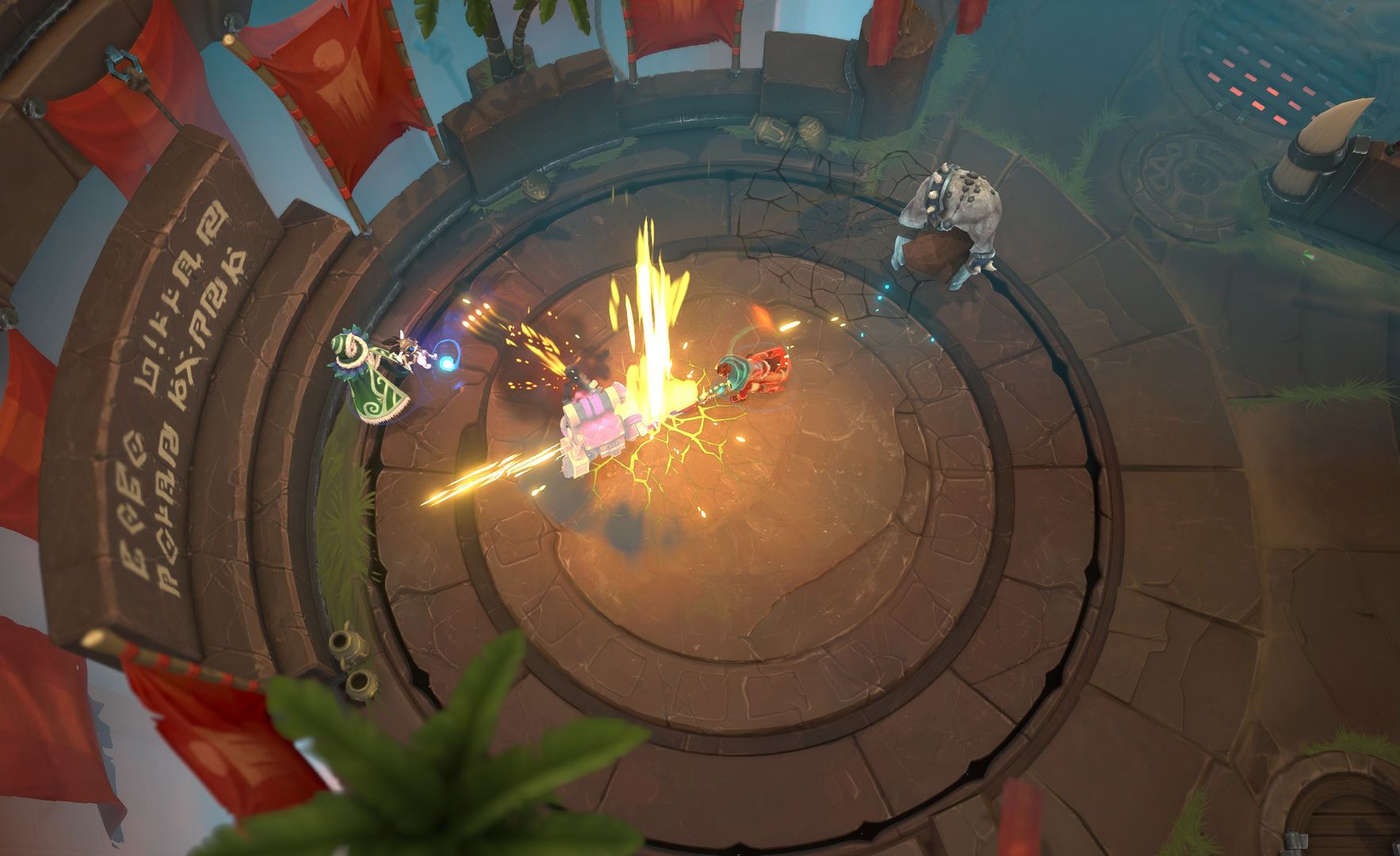 Stunlock Studios announced that Battlerite, their spiritual successor to Bloodline Champions, will be leaving Steam Early Access and going free to play on November 8. The game has been on Steam Early Access on a paid basis for the last year. Those who purchased the game during the early access period will get permanent access to all champions, both current and future, and a special founder title and avatar.
Today's announcement is the start of some big updates to Battlerite. Starting September 29th, a Halloween themed event will be running for five weeks that will introduce a swath of Halloween themed items to the game. A major overhaul patch will be going out in October to prepare for the game's release which will include the new 2.0 UI and a new, unannounced game mode. The free to play launch in November will bring a new champion, new music, and over 200 new items to the game. Stunlock Studios has released their full road map for the coming months in their New Era announcement.
To celebrate the announcement, Stunlock Studios will be running a free week from September 25 to October 1. Anyone with Steam will be able to try the game and the Steam Early Access bundle will be 50% off during the free week.
Battlerite is a competitive arena brawler that mixes in elements of top down shooters and fighting games. Players participate in 2v2 or 3v3 arena battles as one of 21 champions ranging from close combat brawlers to long distance support characters. The game is currently available on Steam Early Access for 19.99€/$19.99 USD/£14.99.