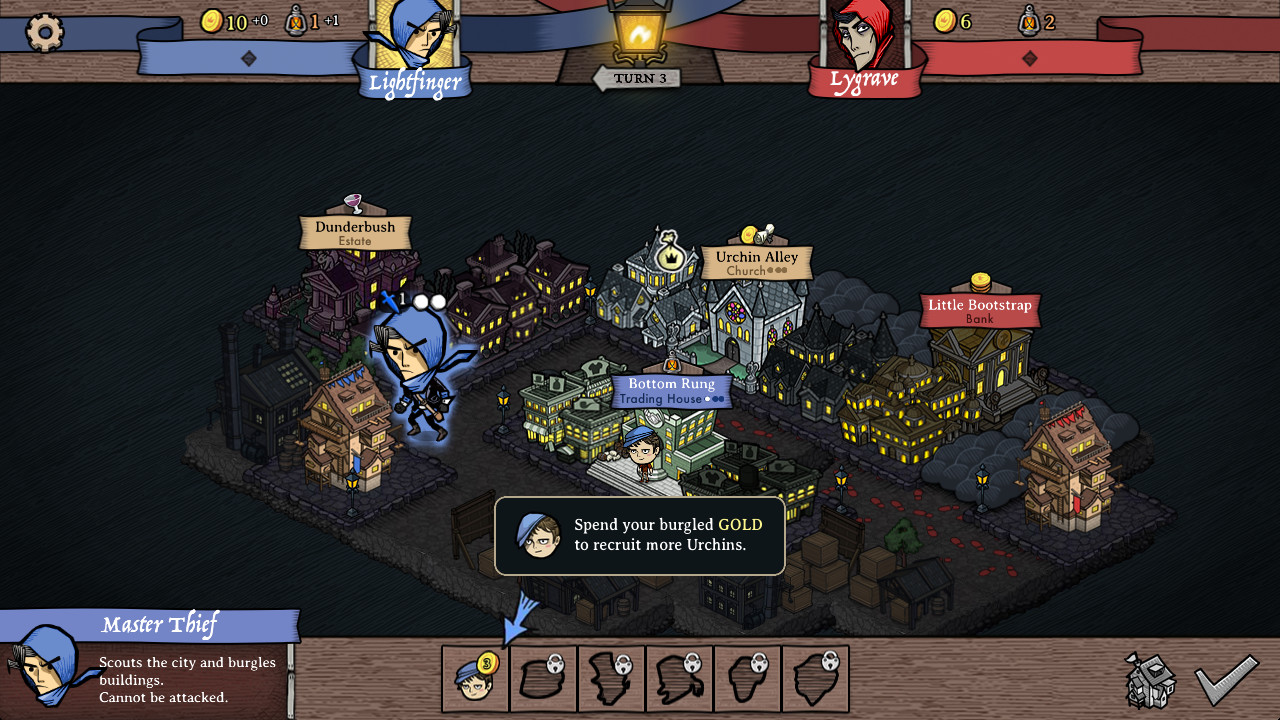 Tim Conkling is launching his digital board game Antihero on Monday. Set in the gas-lit Victorian era of Oliver Twist, Antihero challenges players to build the biggest, baddest Thieves Guild in the city from the ground up. Players will recruit their would be thieves from the wily street urchins to steal anything that isn't nailed down and hire thugs to batter and assassinate rivals to clear a path to the top. Successful heists will bring in gold, which can be invested into upgrades and better weapons. The pacing is designed to be fast and furious.
Antihero features a story driven campaign and an AI skirmish mode. Players can challenge their friends (or enemies) with online and offline PVP in both casual and ranked matches. Multiplayer mode supports both asynchronous and live play.
Published by Versus Evil (Armikrog), Antihero will launch on Monday July 10 via Steam for $14.99 USD, with 20% discount for all pre-orders. The game will support both Mac and Windows PCs.