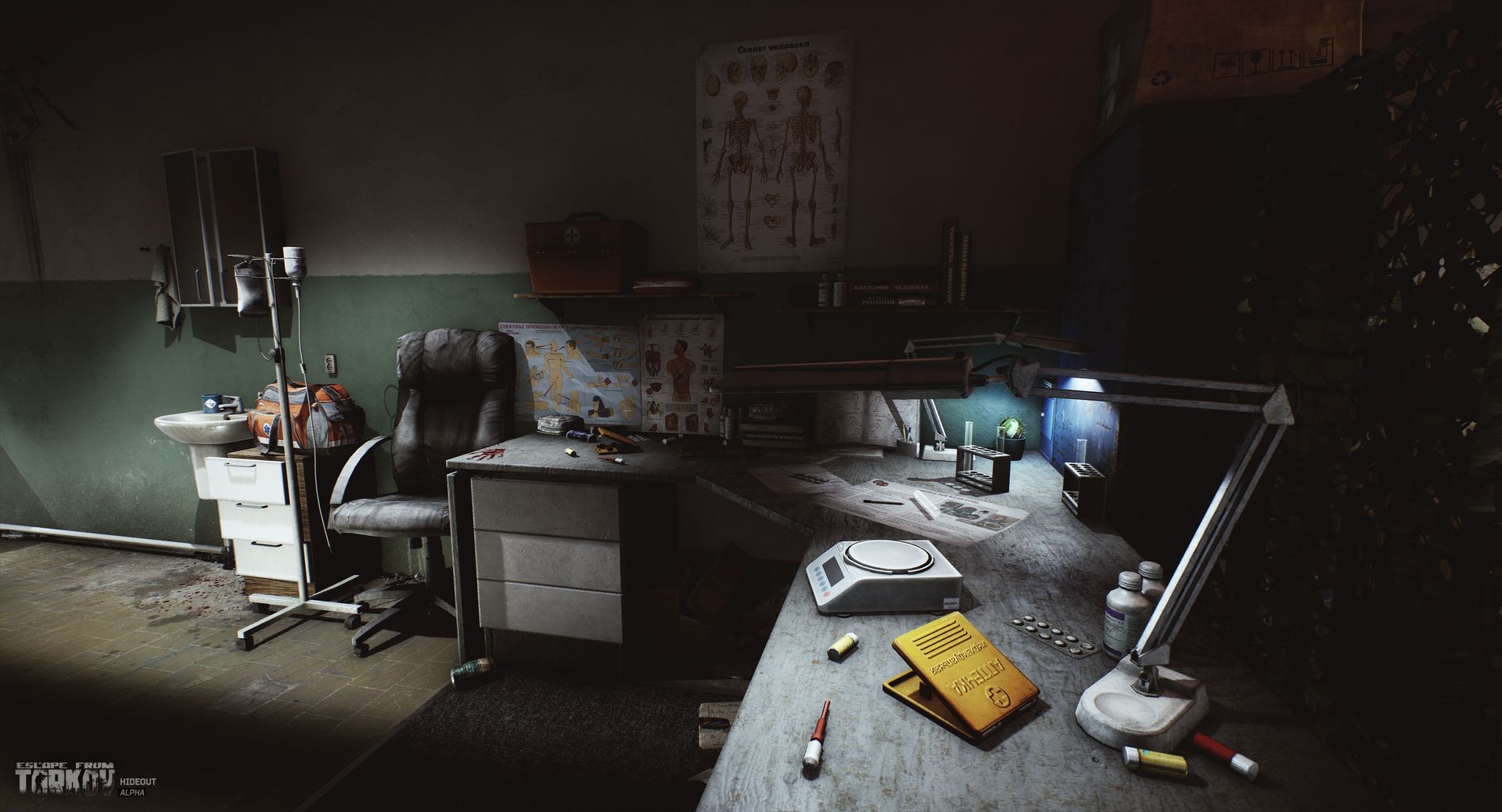 Battlestate Games announced that their massive open world FPS Escape from Tarkov has entered closed beta testing. The game has been in an extremely limited closed alpha test so far with a small number of pre-orders given invites to the tests. The closed beta test will be rolled out to all pre-orders over the next week, followed by those who have signed up for the closed beta test on the website. Unlike the alpha test, there is no NDA, so testers are free to share their screenshots and gameplay footage with their friends and on social media.
The closed beta marks the introduction of the new Shoreline zone, the largest area in the map so far. Points of interest include a giant health resort, a marina, and a gas station. Additionally, existing zones have been rebalanced based on player feedback during alpha testing. New equipment, weapons, mods, a trader system, insurance, and general chat are also being introduced in the closed beta.
Nikita Buyanov, head of the Battlestate Games, released the following statement in regards to the closed beta:
In recent months we have done a formidable job optimizing the speed and stability of the game, and fixed a lot of errors. Our main task is to make it comfortable to play for everyone. Therefore, I hope that players will understand the precautions we took with the gradual admission process. Of course, the development of the game doesn't stop there. It will grow richer with features and content with every consecutive update, as soon as they are ready. For example, the closed beta testing will be soon expanded with the quest system.
Escape from Tarkov is currently available for pre-order through the official website.