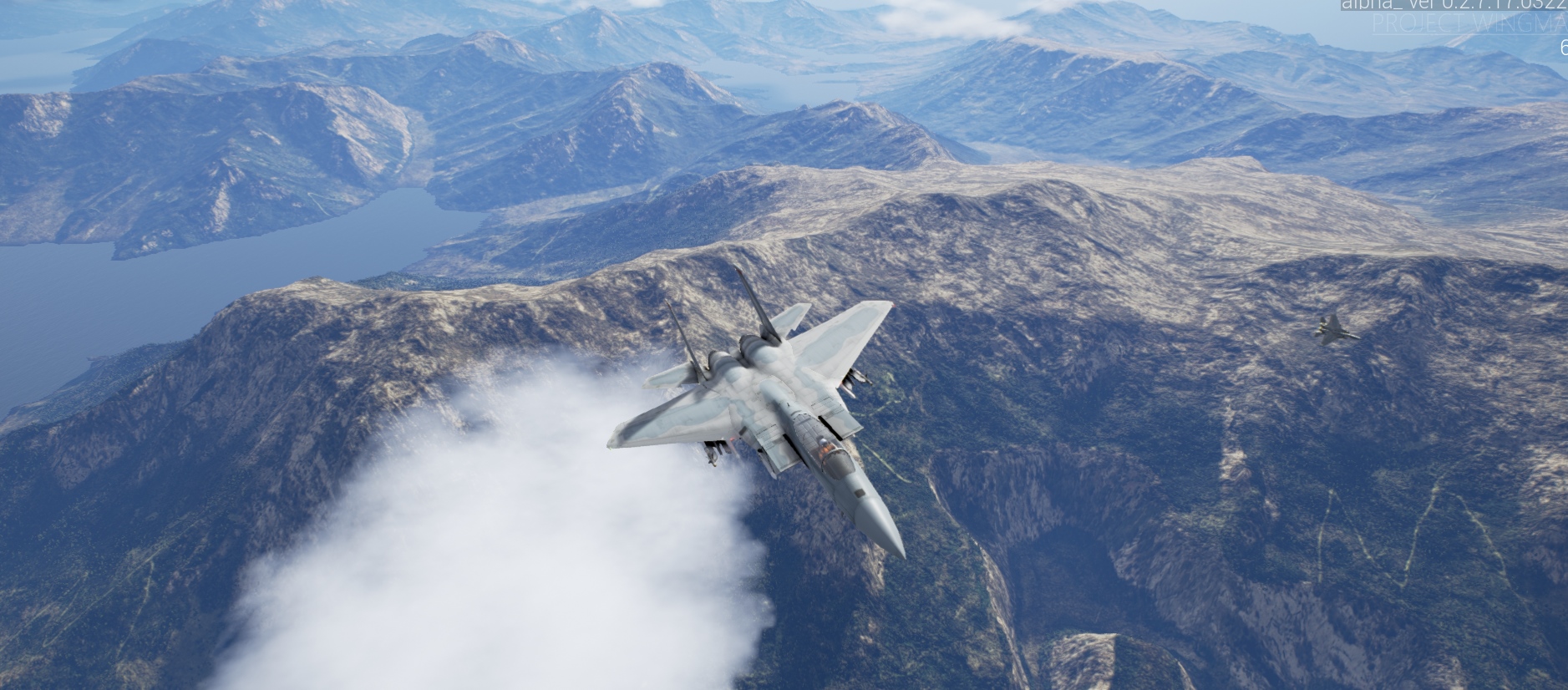 Anyone who's been gaming with me for a while will tell you that I'm a huge Ace Combat fan. I played what I could from the franchise on PSone and PS2 but ever since I switched to PC there wasn't much to choose from. Sure, we got Ace Combat: Assault Horizon and a couple of indie titles that tried to capture the feeling of that series but that was pretty much it. Therefore you can understand my excitement when something called Project Wingman caught my eye.
Aside from looking absolutely gorgeous for a game that's still in alpha, what's even more impressive is that this is all work of one man.  Abi, who is better known by the alias of RB-D2 has been kind enough to chat with me over a cup of (virtual) coffee and answer some questions.
Hi RB-D2! As I said earlier, Project Wingman looks stunning at this stage. So what I'm curious about now is how long how you been working on it? What made you pick combat flight sim for your game project? Needless to say, I'm glad that you did.
Hello! Thank you for the kind words! I've been working on Project Wingman for almost a year and a half now. I started around November 2015 as a venture into learning Unreal Engine 4 and since then I've been actively developing it in my spare time. Combat flight simulation genre has always held a special place in my heart it is definitely one of my favorite genres I've played ever since I was little, and I'd be lying if those type of games was not the ones that made me love aviation to this day. Recently I felt like there haven't been many games that have present-day combat flight sim as the setting for the non-sim crowd especially with the rise of Space Combat Games recently, so I've decided that it'll be a great fun project to work on and I hope to share to people what made me love the genre and aviation so much!

Well, color me impressed. I figured you would say something around 2-3 years but a year and a half are just crazy considering the progress you've made so far. Have you given any thoughts about joining Steam's Early Access program with Project Wingman? If anything, it is one way to give your game more exposure.
Thank you! I have given that a lot of thought, but I do want to add more content to the game before it's ready for anything like that. Hopefully, when it's all ready in a few months you will see our Greenlight and Kickstarter campaign to bring the game to the Steam store faster.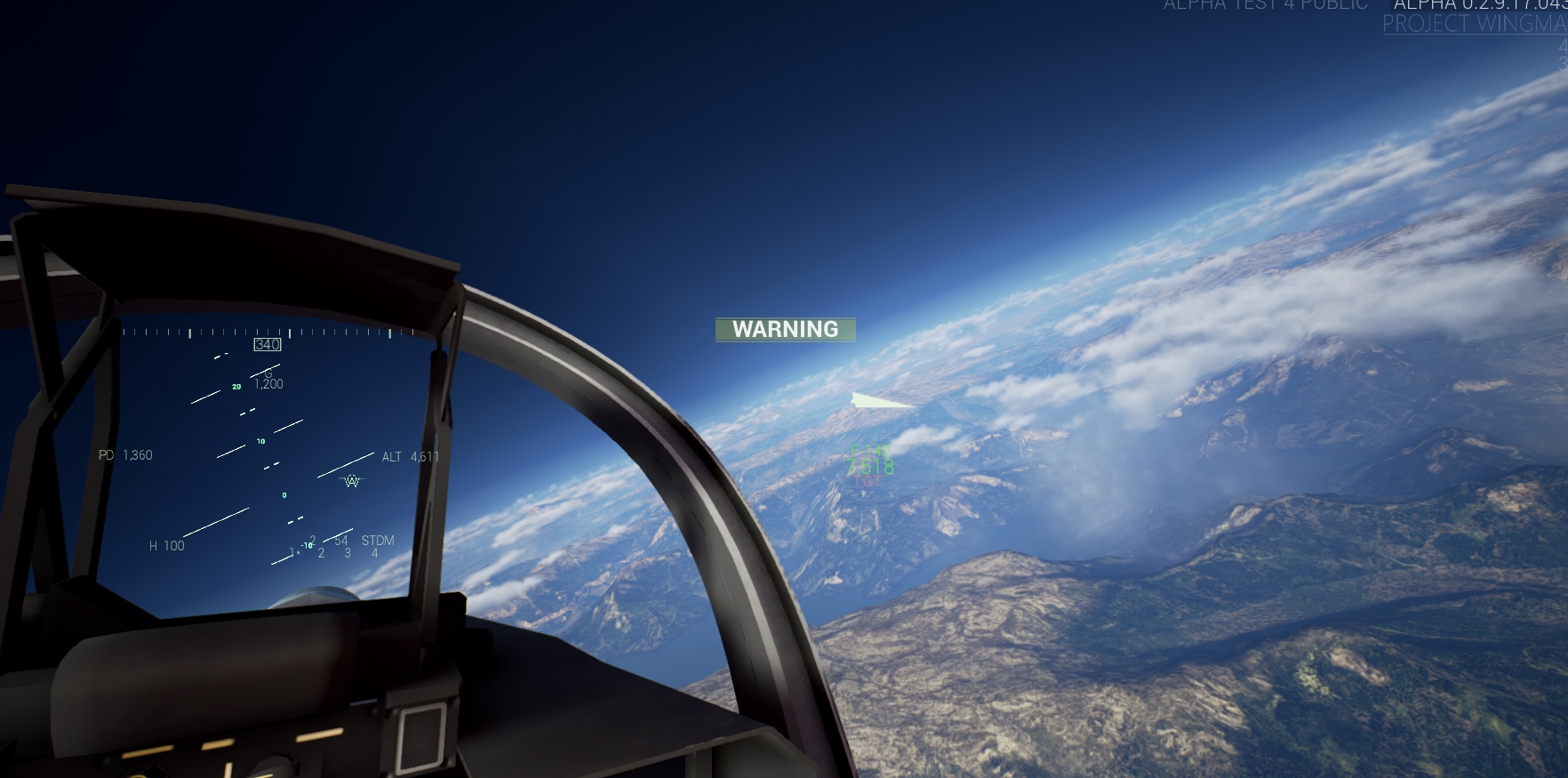 That's great news. It is evident that Project Wingman takes a lot of inspiration from Ace Combat series. With that said, are there some unique features we can expect from you somewhere along the road? My Christmas wishlist would definitely have something like slight visual customization of planes and co-op campaign.
Ace Combat was certainly a huge inspiration for this project, especially after the long hiatus of their mainline series. I do have some plans to enhance the gameplay formula the AC games used to have by introducing multiple weapon slots to increase the variety of what the player can do on a mission, and with that system in place I have the ability to introduce many unique gameplay elements to the standard gameplay such as special enemy types that can engage you at a longer distance which forces you to use long-range weapons, that's just one of them, you will definitely see more of these elements coming out as the game gets further along in development as the focus is now starting to shift towards this mechanic. Another mechanic is to introduce a module system that acts as mini upgrades to aircraft to suit certain play styles and the player will have a selection to bring Flares, Engine boost, High G Module, and much more! The focus of Project Wingman is to bring variety into the gameplay and introducing many different playstyles and allowing people to adapt to any playstyle they want.
I can't promise anything with regards to co-op campaign at the moment as Project Wingman is currently focused on the single player experience, however visual upgrades is something that's strongly being considered, Hopefully, I can share more news on that later if it does become a feature.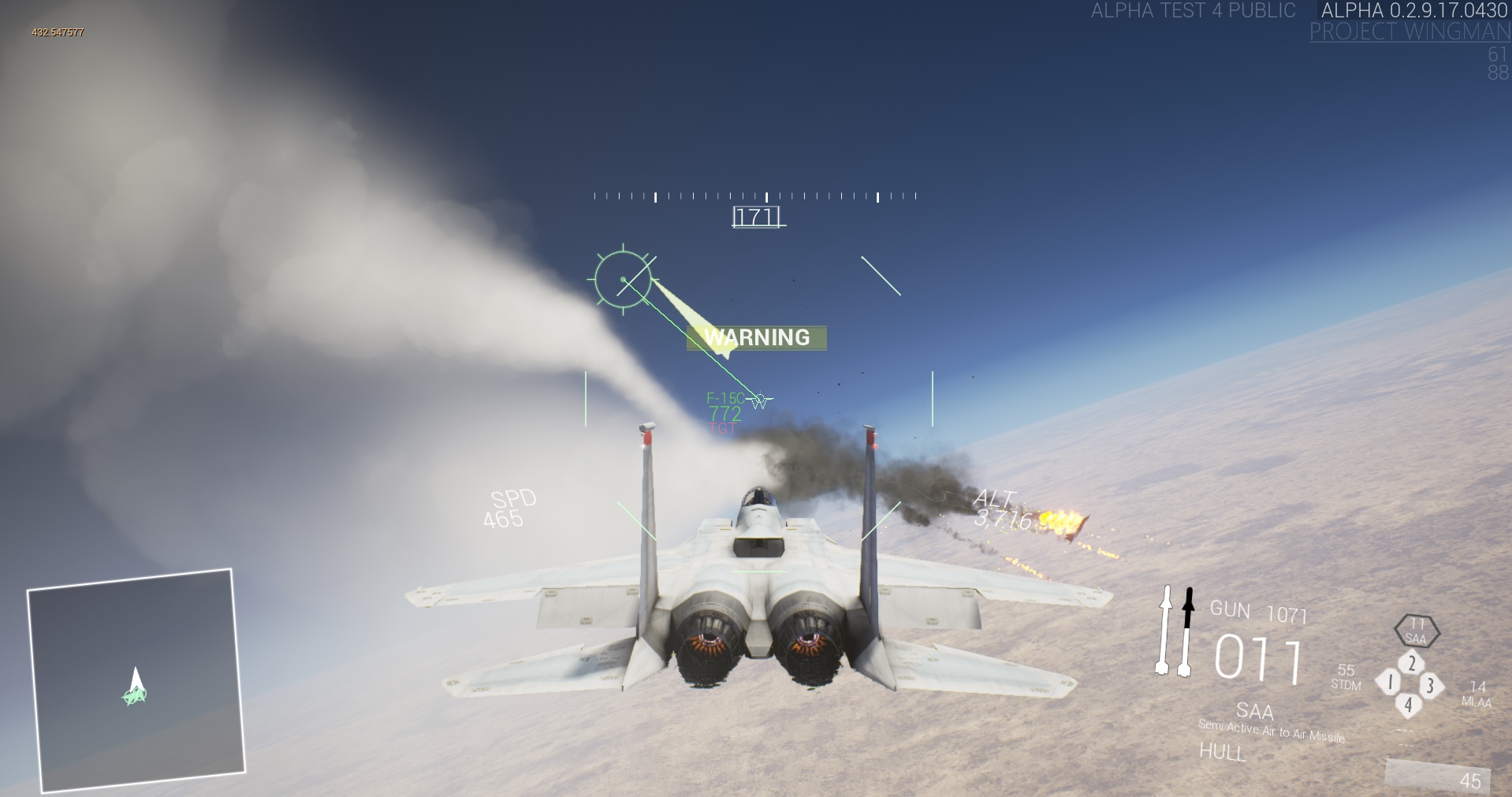 Module system alone seems like something that could give a lot of the replay value to the game. That's always a plus in my book. One of the things that are the staple of good combat flight sim games is music. I've read on your itchio page that you might have found someone as a composer for the game. Can you tell us a bit more about that?
Ah yes! Jose Pavli will be composing music for Project Wingman, he has been incredible to work with and the tracks he has put out for the latest demo is amazing! The reception of his music from the community has been extremely positive and I'm looking forward to what he can produce for the soundtrack of Project Wingman. There is more news regarding an additional composer in the future, so stay tuned!
I'm definitely looking forward to seeing the game soon on Greenlight and Kickstarter. Thank you for finding some time to chat with us and hopefully we won't have to wait too long to get our hands on Project Wingman.
To keep up with the RB-D2's work, make sure to visit his itchio page for latest Project Wingman builds as well as his Tumblr page for the frequent updates.