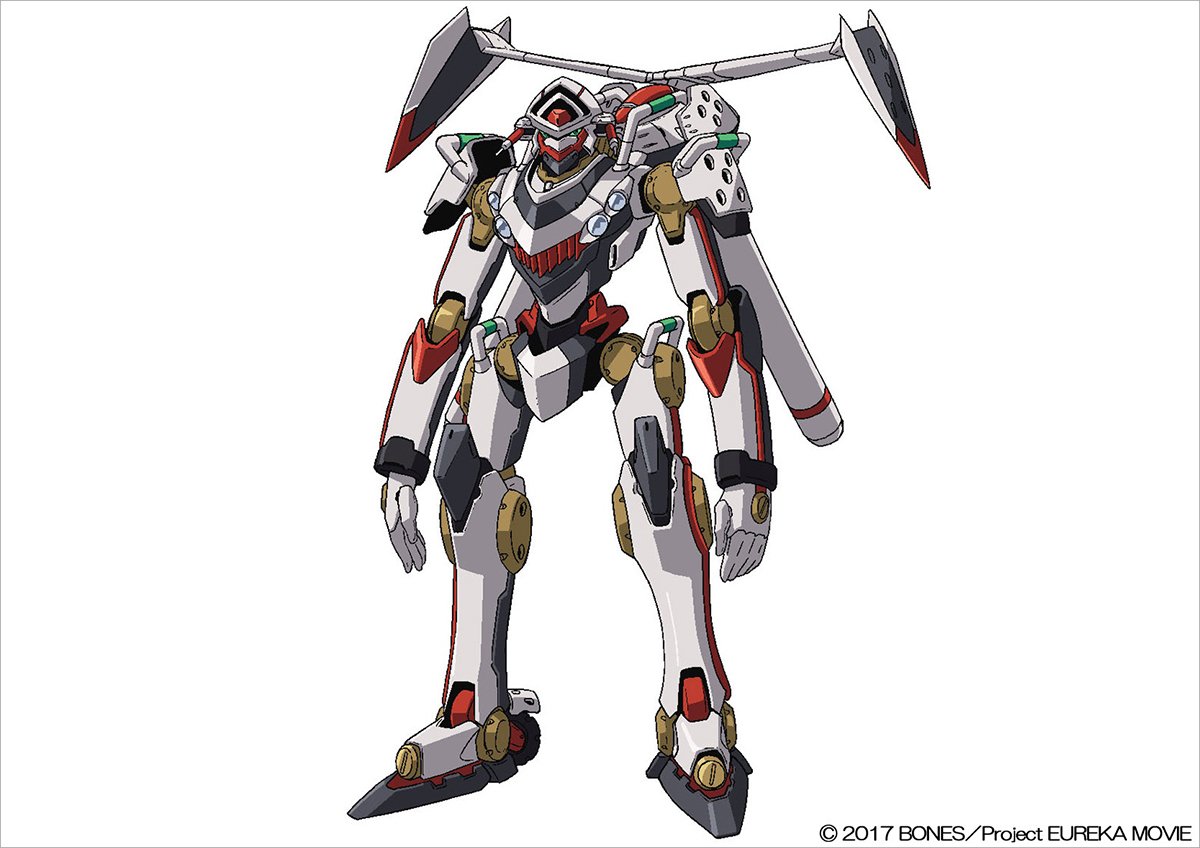 Madman Entertainment announced last night that they will be bringing Eureka Seven: Hi-Evolution to cinemas across Australia and New Zealand. Precise dates, cinema locations and other details will be revealed as they become available. A trailer for the film trilogy is embedded below.
Madman describes the story as follows:
Ten years ago, the major earth-shaking "First Summer of Love" event occurred. Renton, who lost his father during the event, now attends the army school of the United Federation of Predgio Towers located in the border town of Bellforest. Because his late father is still praised, Renton feels something is lacking as he continues with his ordinary, boring days. Then one day, Nirvash, the world's oldest LFO, appears in front of him and a girl named Eureka emerges from the cockpit. This was the beginning of the future of humans and Scub Coral, another intelligent lifeform. Was this encounter all just a coincidence? Or was it fate? Where will Renton and Eureka's journey end?
Eureka Seven: Hi-Evolution is a three-part movie project by Bones. The original Eureka Seven TV series ran on Japanese television from April 2005 to April 2006. Madman has released it and Eureka Seven Ao on home video in Australia and New Zealand.
Madman has been bringing more and more Japanese films to cinemas in Australia and New Zealand in recent times. Thanks to Madman, the animated film adaptation of A Silent Voice will be shown in cinemas with English subtitles for a limited time in just two days, on Thursday, the 6th of April 2017.