Always remember that in the world of professional wrestling, every single movement you make tells a story. Every gesture is a reflection of your character, and you don't have to follow the mold to be a Superstar. WrestleMania 33 has now came and went, leaving behind another show that provided moment after moment to keep fans satisfied with the yearly build of our heroes. There is so much to talk about as when that curtain closed this year – everything changed.
The only place to start is at the beginning, and that is with Shane O'Mac vs AJ Styles. This match was the black sheep of the card from day one. Internet smarks didn't want it as they didn't think Shane had what it takes to go up against someone as prestigious as Styles. Casual fans didn't care much about it as they just wanted to see Shane jump off a stage and do a spot. Despite the low amount of fanfare from either side, this little opener was a ball of fire that ignited Wrestlemania 33. Styles and Shane had chemistry from the start. While this match could have started and ended as a brawl, Shane brought the mat work into the battle and started to utilize holds and actual wrestling maneuvers – which is something we have not seen since his matches as a European Champion in the 90's.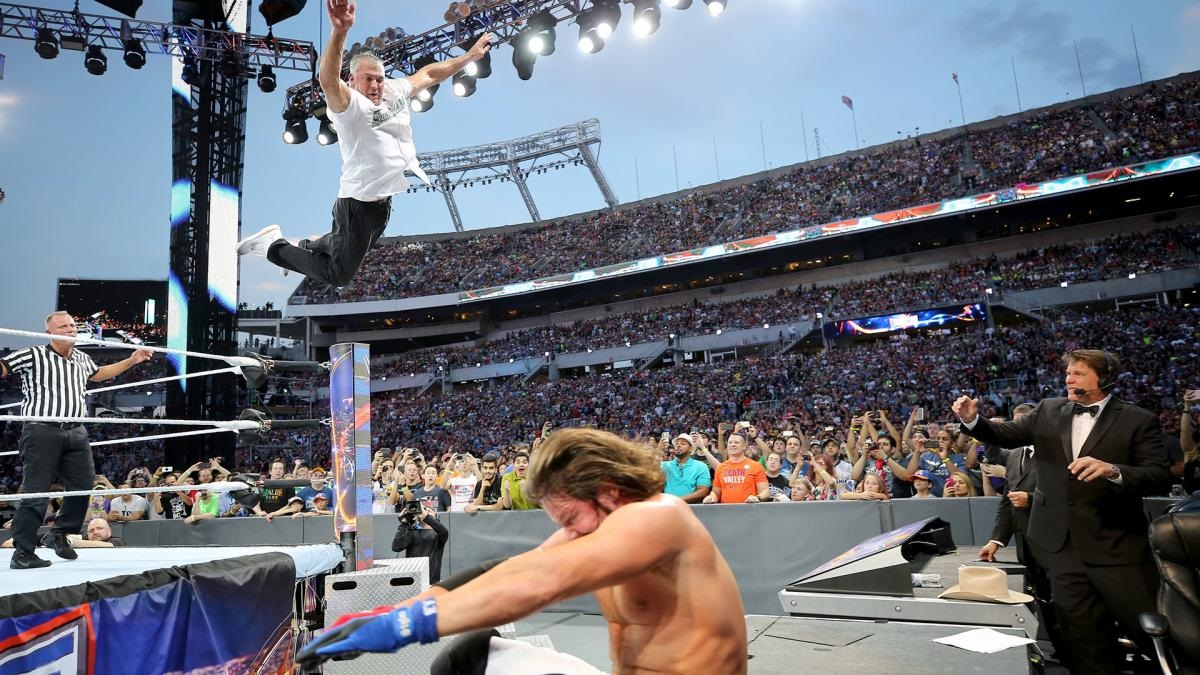 Sure, Styles could out-work Shane technically, but Shane is still the son of the President of the biggest wrestling company in the world, so to act like the man never had it in him (like the commentators did) kind of sells him a bit short. Nevertheless, the match continued on, with Styles getting a two count off a smashing Styles' Clash. After some heavy back and forth, Shane broke out the spots that the fans craved. With a coast to coast and an attempted Leap of Faith, all of his trademarks were there. It wasn't until a surprise shooting star (which we have not seen from O'Mac in years) would add the exclamation point to the match that we seen a finish, with a dazed Shane getting busted with a Phenomenal Forearm to end the bout. Shane didn't kill himself this year to tell a story, and in doing so – he earned a bit of credibility that might have been taken away due to the single big jump from last year's show. Not only that, AJ Styles got his first win at Mania and can now go on to continue his growing legacy within the company.
These types of matches – whether it be with Vince, or Shane, or some nearly retired legend, are so important to Wrestlemania. Not only does it make the "wrestler" involved look good, it adds a diverse notch to their belt that they beat the boss on the grandest stage of them all. The Rock, Hulk Hogan, The Undertaker – and so on have all had these moments with the McMahon family, as in the WWE – a match with a McMahon is almost like earning your cemented place as a main eventer. This wasn't a five star classic, but a fun way to start the show that brought out the best in both competitors.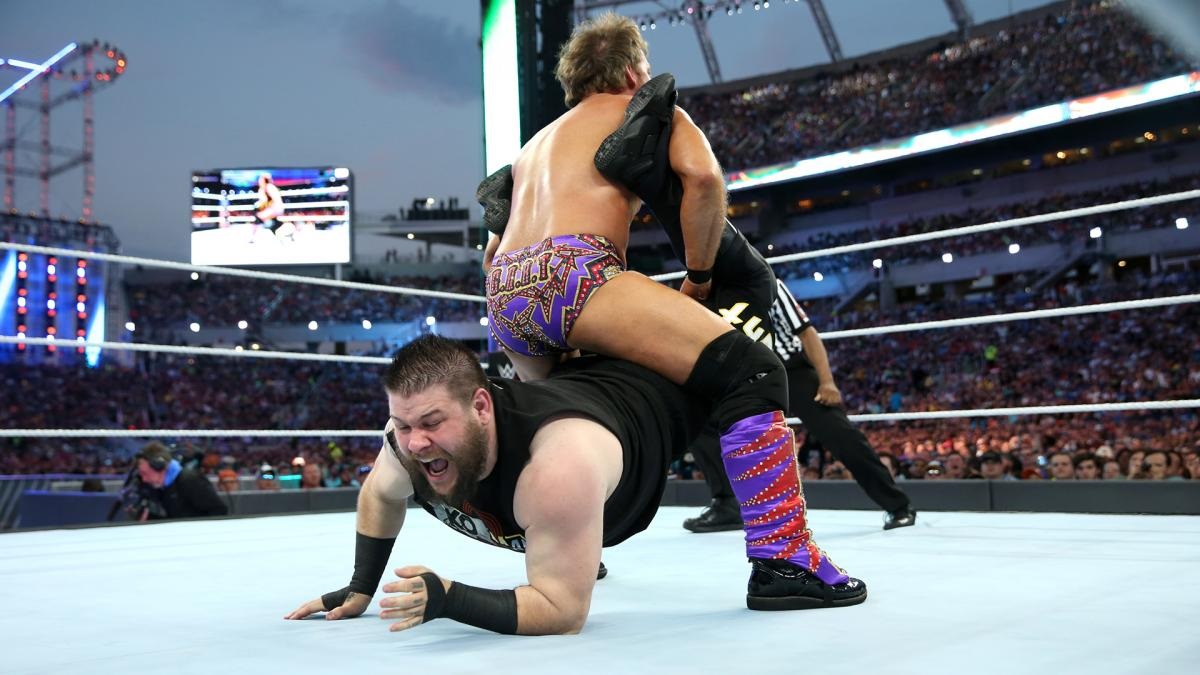 What an amazing feud Kevin Owens and Chris Jericho have had. It has been a long time since I have personally seen a heel as effective as Owens on the mic during the past two months, and Jericho has flipped into a face with extreme ease – making for a rivalry that the fans feel very invested in. With that said, this was not the best match we could have seen out of two of the strongest workers in the company. I mean, it wasn't a "bad" match at all. We got to see each performer's trademark moves and gestures. The issue is – it is Wrestlemania, and the feud was so big I expected a lot more emotion to be displayed in the match.
Bam! A powerbomb to the side of the ring and its over– which we have seen executed to Jericho on Raw just over a month ago. I definitely don't want to take away from the performance that was actually good, but it just wasn't a satisfying end to a broken friendship that had so much of a story behind it. Maybe there should have been a stipulation, as the lack of intensity left a bit to be desired from two of the strongest performers in the company.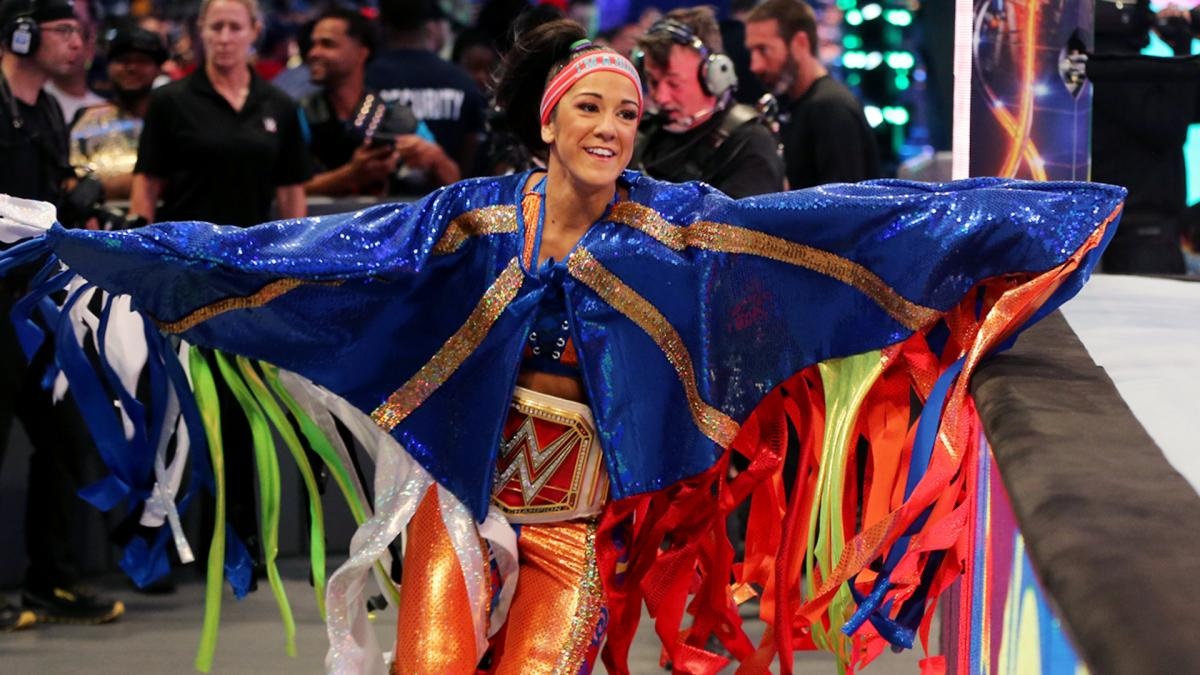 Moving right along with the Raw grind, we have four competitors who have definitely been in familiar territory for a good while. Before we talk about the match itself, I will say these entrances were spectacular. Sasha had a fun ride to the ring, Charlotte shined in her peacock garb, and Bayley was quite Bayley, bringing her inflatable friends and a brightly colored attire to the ring. Nia didn't really get a lot of fireworks or pizazz, but her involvement was great and I can easily say she gave this battle a bit of a mystique. With Charlotte and Sasha playing pass the title over the past year, Bayley had to prove her worth as the Raw Women's Champion. Hell, her whole feud with Charlotte was over this topic and even though she won the belt, she still didn't feel like the worthy holder in my eyes as Charlotte just seems so much more developed.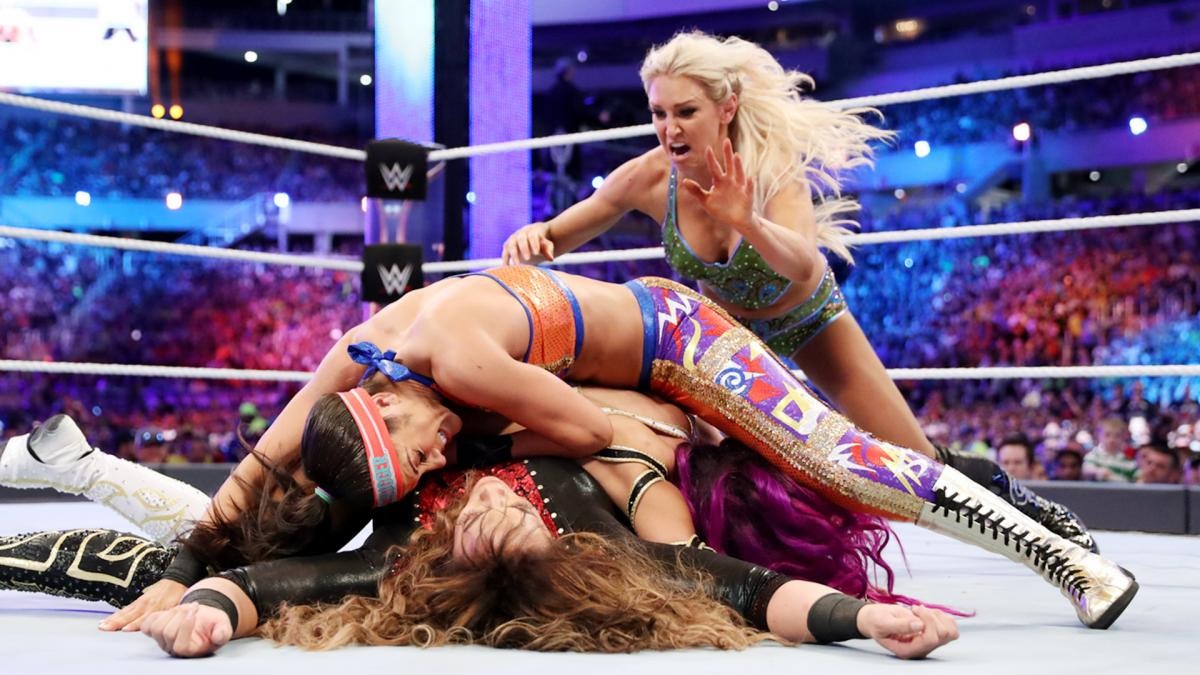 Bayley has earned most of her keep since her debut, but hasn't had that one moment or match that kind of pushed her over the edge, despite having that huge reaction from the fans every single week. Charlotte had it during her heel turn. Sasha earned her spot with last year's triple threat, and Nia doesn't need it as despite the fact that her stature has been used as a stepping stone for the division, she still looks strong and manages to get better every single week. Bayley is just that lovable woman with the hugs and bubbly personality however, and that title kind of seemed like it was just on her for transition purposes. What worked in NXT wasn't clicking as hard on the main roster, and I feel like her performance in this match as well as the win was exactly what she needed to validate her place on the top of the mountain. No one deserved it more, and even though the match was no where near as head-turning as what we saw last year – this win will certainly set the cogs in motion for a much needed change of direction for Raw.
So next up, we have a tag team triple threat match for the Raw Tag Team Championships. The Club vs Cesaro and Sheamus vs Enzo and Cass are set to do a ladder match and each come down the ramp in true form. This is the most Cesaro and Sheamus have looked like a tag team by the way, since their pairing last year. I don't know what it was about this match. Even adding in ladders just didn't excite me. These belts have the same issue since New Day lost them that the Women's belt on Raw had, and that is that they didn't seem to matter that much. Sure, The Club are not terrible, but I have never found them to be that interesting as a unit since Styles got drafted to the other show. Getting back on track, we have a ladder match to talk about – and New Day have come out dressed in full gear to make an announcement.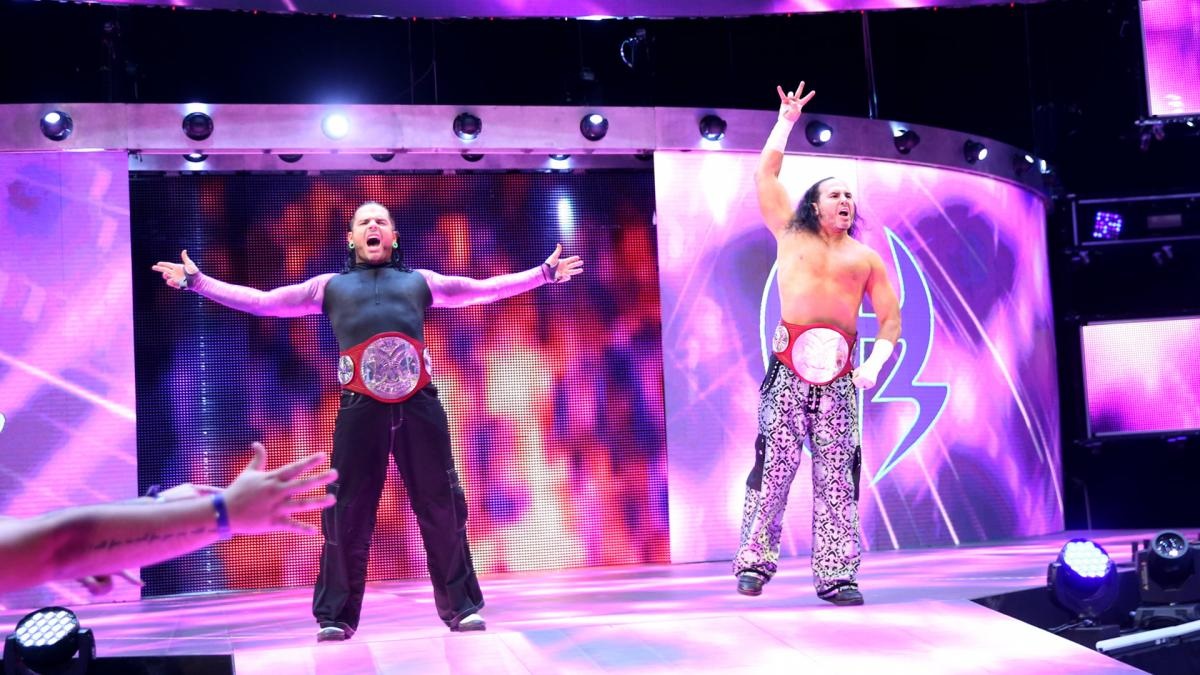 It seems like The New Day are going to put themselves in the match. To be honest, I was ok with this thought as Kofi, Big E, and Xavier could add a ton to a ladder match as all three are very athletic and work well with each of the teams involved. After stepping to the side however, The Hardy Boyz music hit and we have a wonderful surprise with one of the greatest tag teams of all time making their way to the ring – and the fans going absolutely nuts. Matt is in his Broken gimmick (but still not fully indulging with it due to that stupid debacle with Anthem) and Jeff is simply the WWE Jeff Hardy we have always known him as. Their smiles were so damn big. This was such a moment. I could talk about the ladder match, the spots, the win. None of that matters. This whole match was the return of two of the most popular performers of all time. The greatest part of this story is that it was Matt Hardy's doing. After years of being in the shadow of his younger brother, his creative mind thought up one of the most fun and entertaining gimmicks to ever hit the pro wrestling scene, and caused internal demand for the two to reach an all-time high. Now we have The Hardy Boys back in the WWE (who look phenomenal by the way), and performed without missing a beat. This was Matt's moment this year, as all of the time, ideas, personal funds, hardships, and so on completely paid off in what will go down as one of the biggest returns in Wrestlemania history.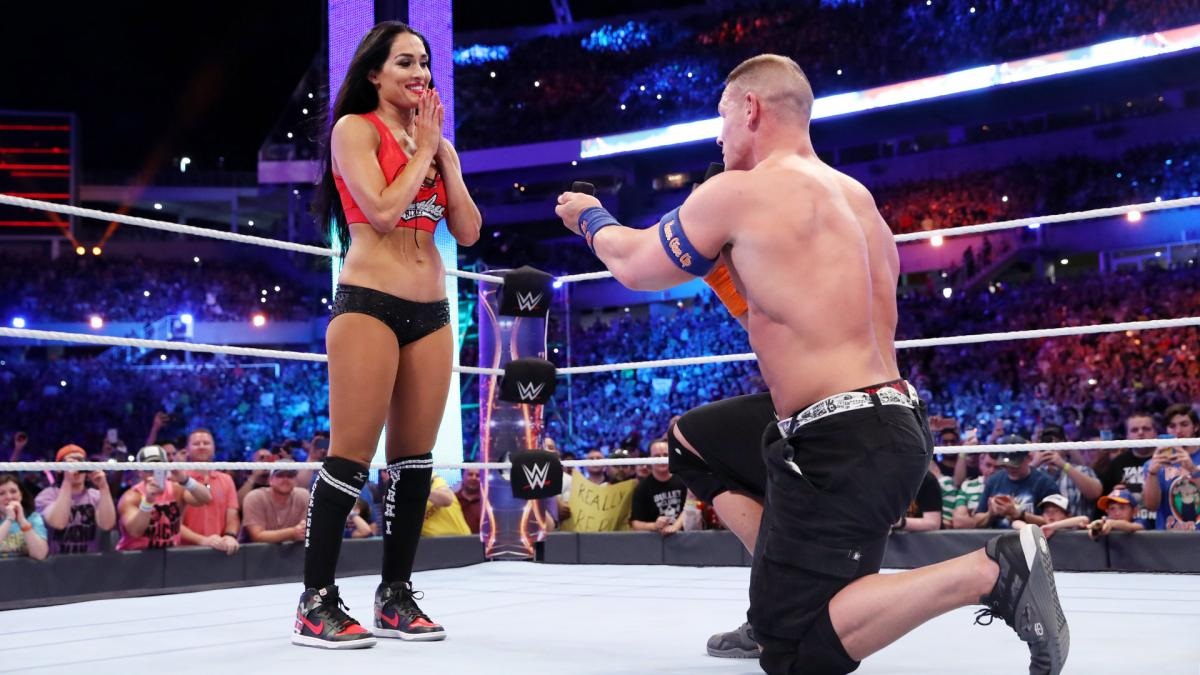 I think we all knew what would happen with Nikki Bella and Cena vs Maryse and Miz, but regardless – it was still an entertaining match. I personally found it to be enjoyable, and despite the canned engagement at the end (that simply exists to get WWE further coverage from mainstream outlets), we got to see Miz utilized on a grand stage with a returning Maryse. Maryse barely lifted a finger in this bout, as most of the time Miz and Cena controlled the ring. Miz looked like he was having a blast out there, and had the crowd eating out of his hand. Cena was receiving his typical mixed reaction, and also played into that well by delivering the same Cena moves with his soon to be wife to Hollywood's power couple. After seeing a double finisher, Cena proposed to Nikki and she said "yes". Say what you want, I think it was good to see Cena take a much needed break from the path to gold at Wrestlemania.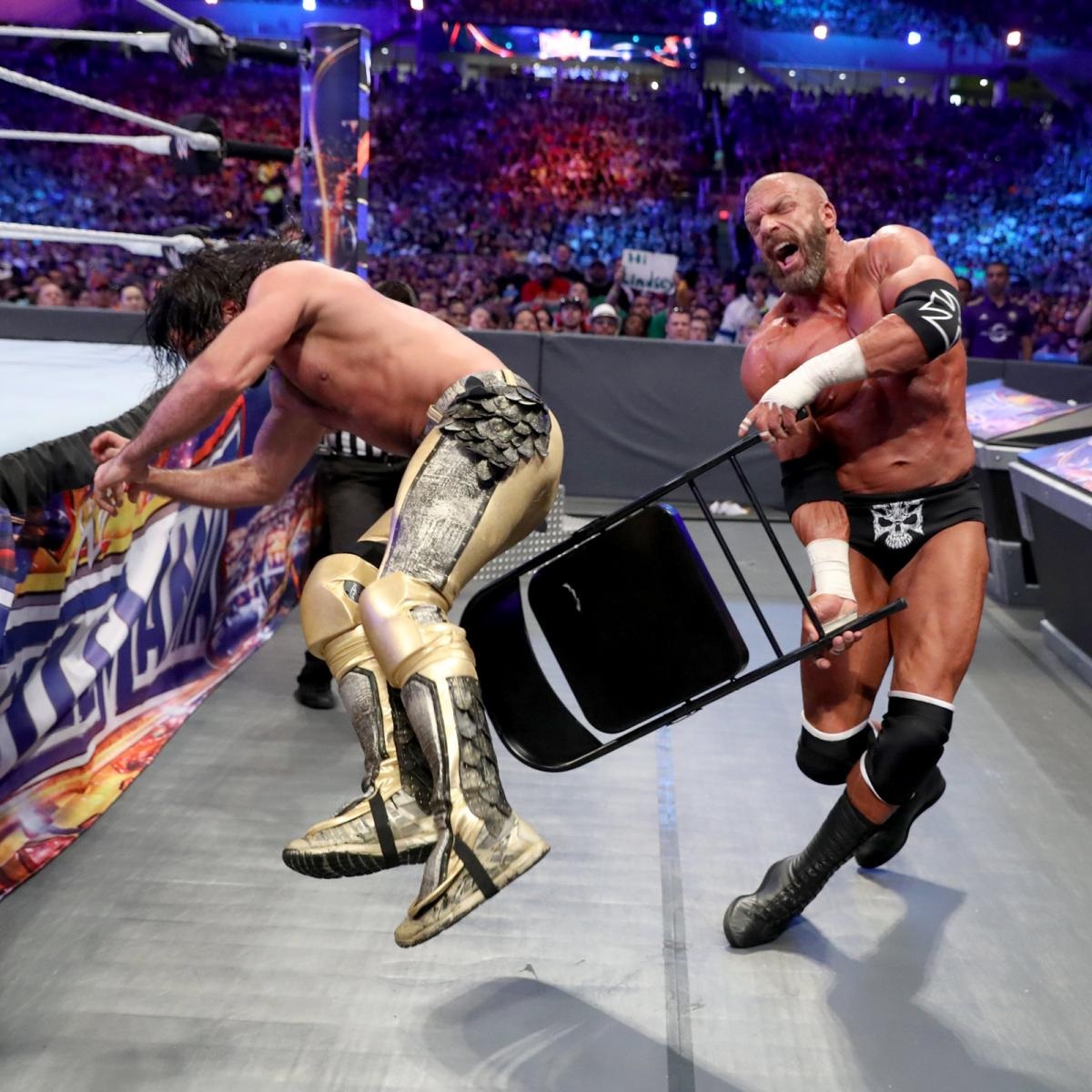 Triple H vs Rollins has been the longest rivalry out of the entire card. After some interesting entrances, we got a very technical match that met expectations completely. Rollins spent most of the match playing to his injury, while Stephanie added another stacked card in the favor of her husband. Sledgehammers, tables, the old leg in a chair spot, this match had every trick in the book and told an amazing story. Yeah, I know some don't really care to see these two – but I feel like Triple H has just a few more of these matches left at this performance rate, so why not have an excellent match and propel Rollins to the stars?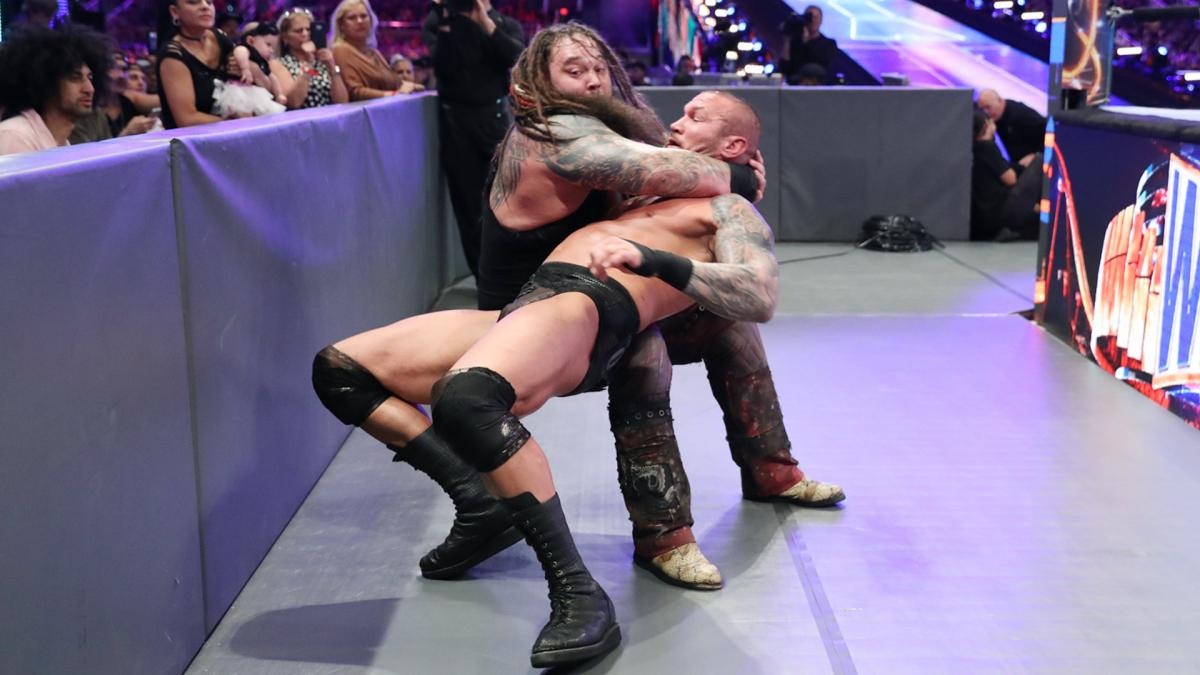 What the fuck happened to Bray Wyatt and Randy Orton's feud? I mean, this thing has went on for ages. We kind of knew that Orton was working Wyatt for months. We see the betrayal. Wyatt then got more powers, and they were on full display at Wrestlemania. The issue is, the match suffered because of it. Instead of letting these two usually great performers work off their own past aggressions, WWE turned this story into a picture book, adding in unsettling imagery of maggots and roaches with poor camera angles as the match progressed. It wasn't funny. It wasn't interesting. It was a mess. I kept getting pulled away from the match over and over with gimmickry that was meant for Smackdown promos, not a WWE Championship match at Wrestlemania.

The crowd seemed confused. The audience at home were confused. The commentators oversold the gimmickry and lost the ability to properly call the match. By the the time Orton hit a RKO, I was already waiting for it to end. There were no surprises with this match, just a lot of confusion pasted underneath a standard bout, turning Wyatt into a transitional champion.
I don't have a lot to say about Brock and Goldberg. This match was much better than anything they have had to date and it was definitely intense. That said, it was an advertisement for WWE 2K17 for an entire year, and not really made for myself as a wrestling fan. I think I came to terms with just not caring sometime between the one minute match at Survivor Series last year and the Royal Rumble. If you love this match-up, more power to you – and I understand how this dream match up can light up an area, but while I respect the athletes, I just didn't feel too invested here. The good of this is that it makes the younger talent get new eyes on them and a bit more money, so it definitely was not a bad draw to have.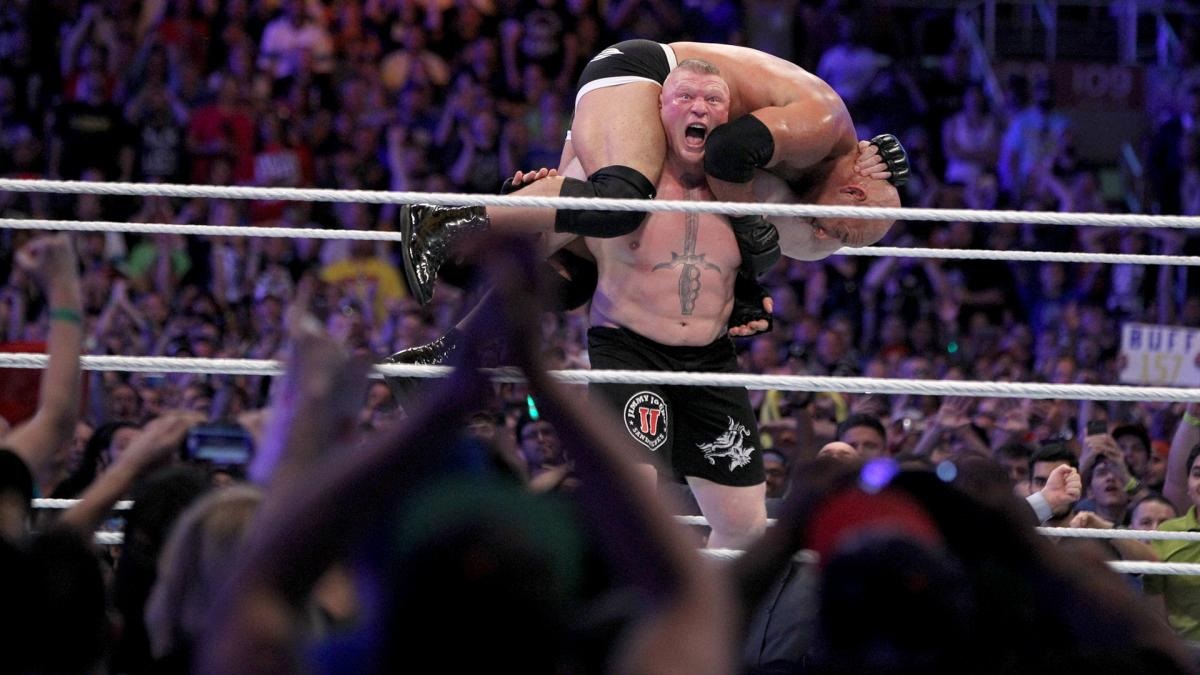 After such a dark, odd headache, and an intense bout with Goldberg and Brock, we needed some air. I am so glad the Smackdown Women's Championship was moved to this slot as it was so refreshing, despite its short length. The six participants looked amazing, all donning fully featured attires for the events. You have to remember that this pack of talent (aside from Mickie) were kind of the leftovers from the division after the draft.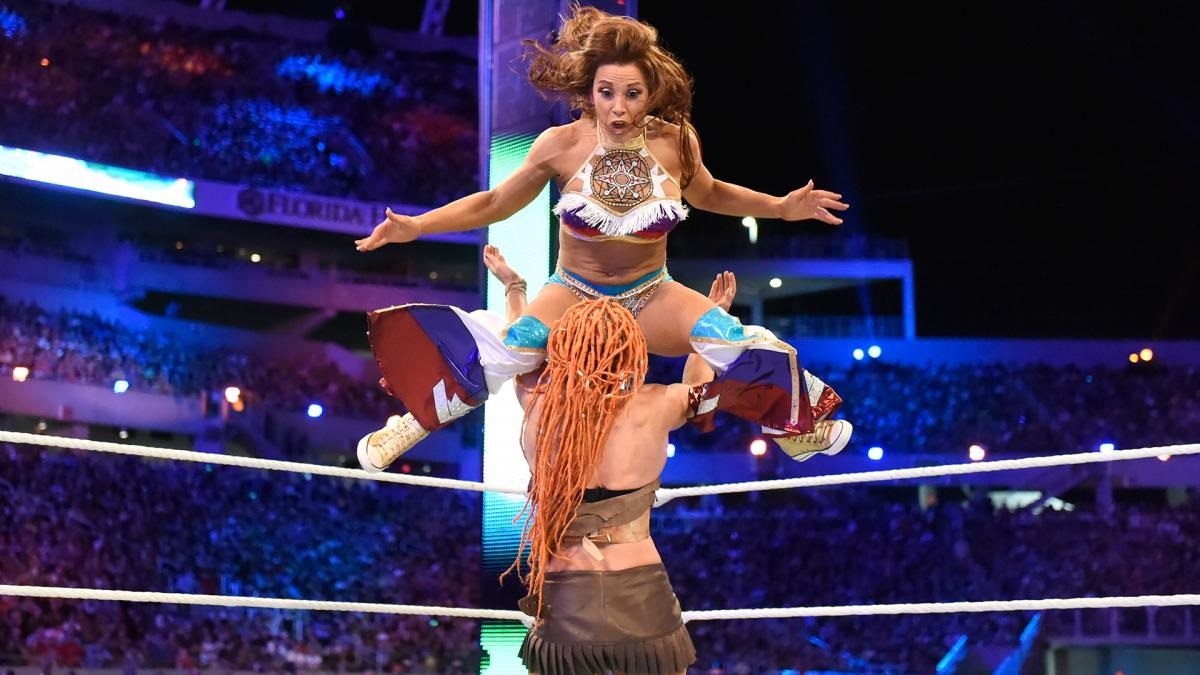 Since then, each and every lady on the roster has improved vastly, almost as if Smackdown was a training ground for mic work and personality skills. Naomi has benefitted the most from the draft, finding her place in the spotlight with a wicked entrance and fun gimmick that the fans feel fully involved with. It was her night and she did win the belt, but not before the rest of the competitors got to have their moment.
Each female roster member hit their finisher in what was a short, but well placed bout that put a big smile on my face while watching. It was a delight to see Mickie back at Mania, Naomi winning, Camella coming so far since her debut, Alexa owning that ring, and Nattie getting an amazing moment with a double sharpshooter. Call me crazy, but even though it wasn't as meaty – I enjoyed this Women's Championship match over the Raw one as it just seemed more important for everyone involved.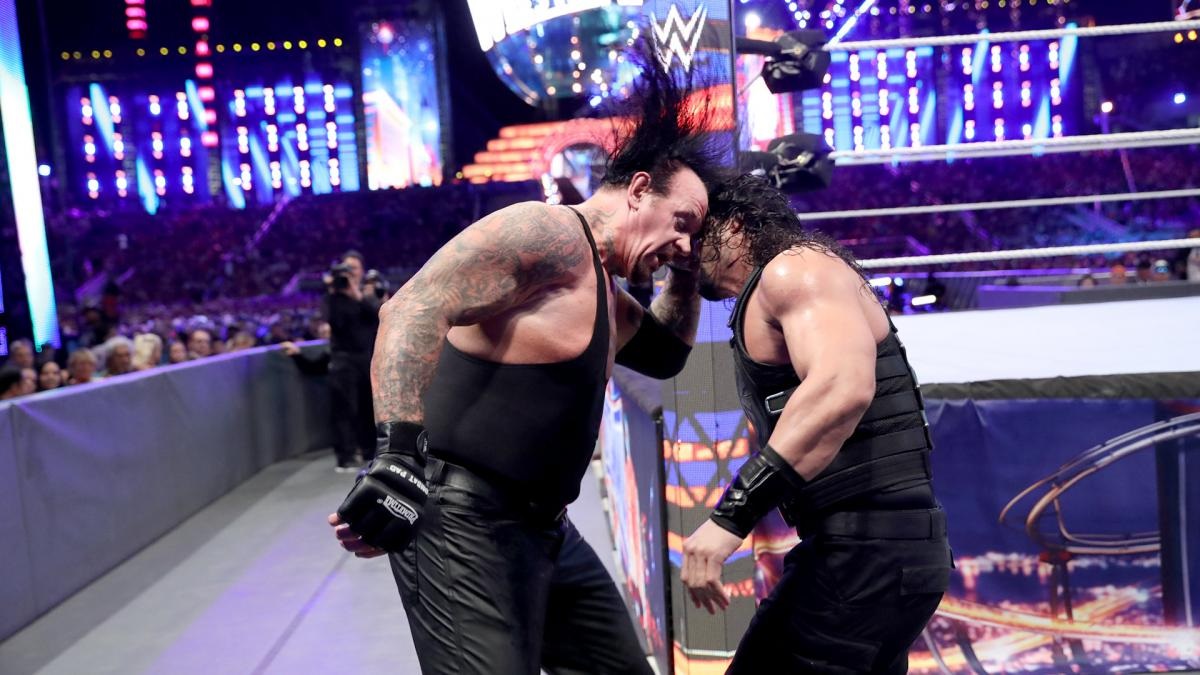 I started this piece off with a phrase that is very important for the main event of Wrestlemania 33.
Always remember that in the world of professional wrestling, every single movement you make tells a story. Every gesture is a reflection of your character, and you don't have to follow the mold to be a Superstar.
Undertaker vs Roman Reigns, as an angle – has been an absolute catastrophe. It isn't the fault of Undertaker, as he has did his part with promos and head games that should have prepped us for what could have been an epic event. He was met however by a cocky, arrogant stooge by the name of Roman Reigns who earns every boo he receives, even if the fans who boo do not realize that their reaction just makes his usage more prevalent.
I am not a smark. I enjoy the entertainment aspect of wrestling. Wrestling comes second to the entertainment in WWE, and anyone who thinks otherwise needs to take a look at every Superstar in history and tell me how their "wrestling ability" got them to where they are. I do prefer a Superstar who can do more than four moves like Roman, but overall – I look at our sport as a product of entertainment first and foremost. With that out of the way, seeing Taker and Reigns was like seeing Marlon Brando attempt to tell a story with Jamie Kennedy. Undertaker told a one man tale of a man who just couldn't do it anymore. No matter how hard he tried, no matter how hard he pushed – he could not do what was needed to finish off his opponent as his body would not let him. It was emotional, and shattered my heart as he sat up only to fall right back down.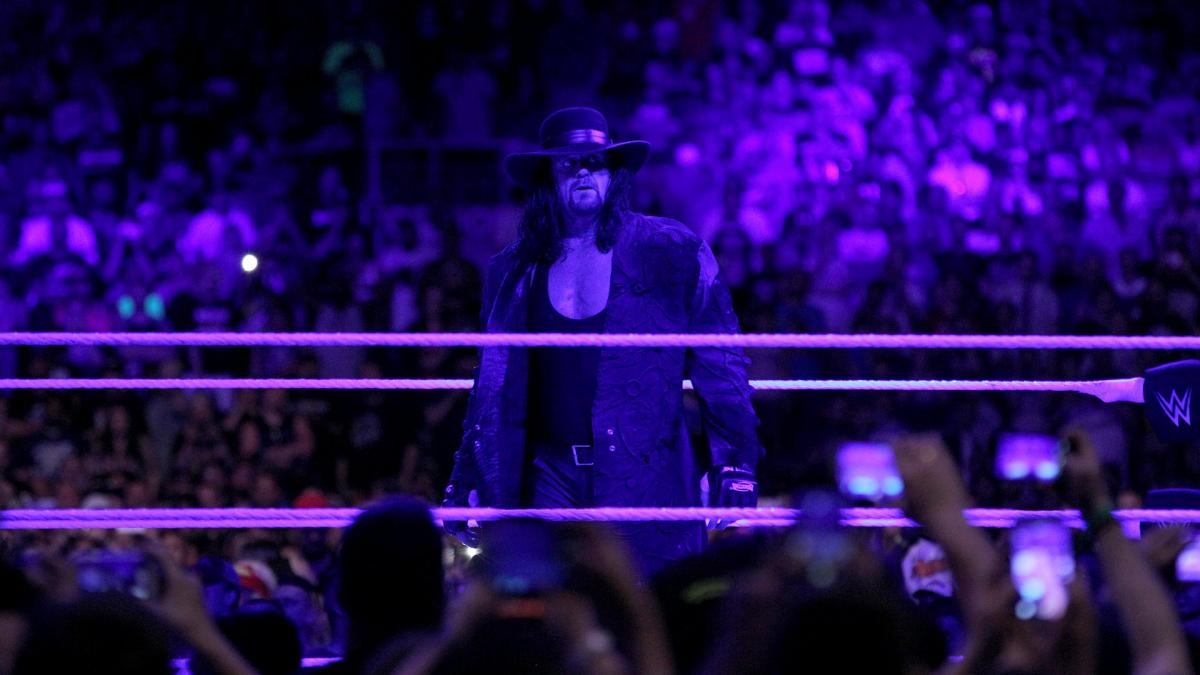 Reigns could have worked off this and made it such a special encounter. We knew Taker would lose – it was in the cards from the start. However, the typical lack of selling, and inability to tell a story from Reigns made him look like a jackass throughout the match. You are supposed to be a face and you're going to smack Taker in the face? You took a tombstone, a last ride, a chokeslam into a chair, countless moves, and still played bounce-around off the ropes like a child to do your spear? Sell your shit, Reigns. Show some respect. If you want to be the face of the company – be the face of the company. It is not fair to every man who has destroyed themselves to fight Undertaker, people like HBK, Triple H, Kane, Ric Flair, and so on that Roman Reigns could not even sell a little intimidation to make it seem like this Undertaker was a credible threat.
Undertaker lost, and within minutes got up, removed his gloves, took off his jacket, hat, and coat and folded them in the middle of the ring – kissing is wife before heading up the ramp for a final time. We knew it was all over. I remember letting out a bit of a gasp as my eyes welled up. I remembered my favorite match of all time – Jeff Hardy vs Undertaker in a ladder match for the Undisputed Title. I remembered Undertaker fighting Angle and locking in a Hells Gate, which ended due to a controversial pin. I remembered The Brothers of Destruction, The Ministry, and Paul Bearer. Undertaker gave so much and was so much bigger than Wrestlemania. During the past decade I feel like we have forgotten how amazing his week to week matches were and how many careers he defined. I think we also forgot how much this man gave and how often he worked. Such a legacy for one person to have and no ending could ever do such a career justice.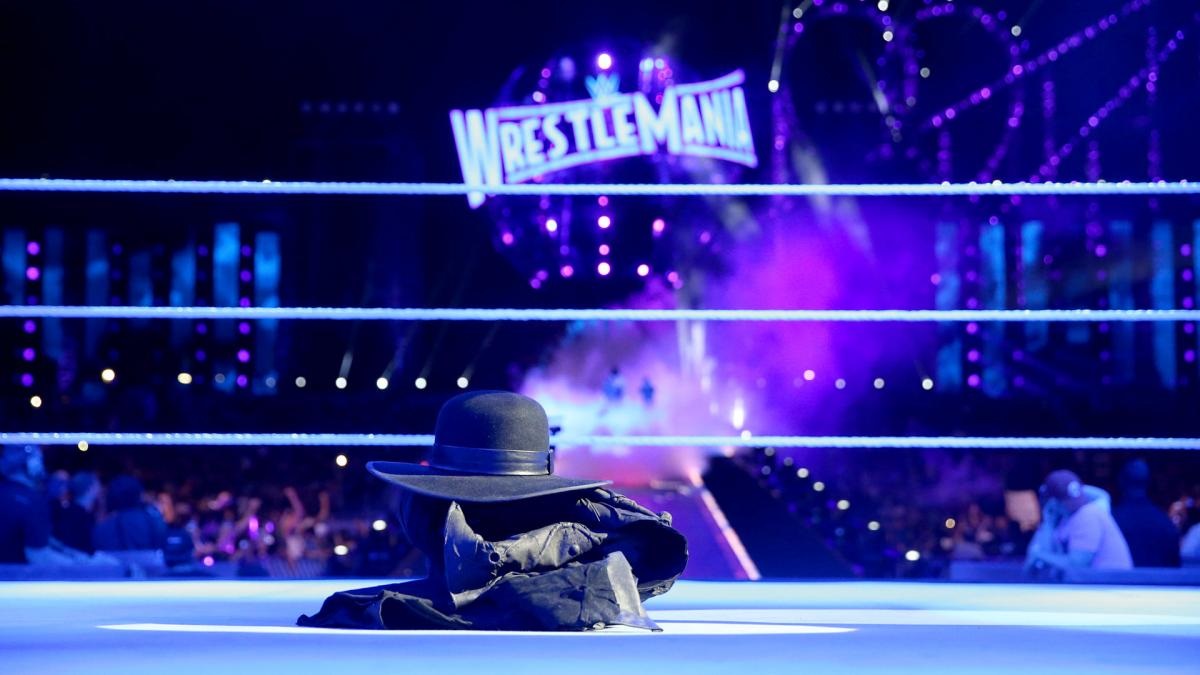 The commentators kept mentioning that this was the biggest victory in Roman Reigns' career. In my opinion, Undertaker could have fought The Hurricane and accomplished the same result. For the first time in years, our outspoken WWE Universe did not have anything to say, aside from a simple "Thank You" chant to the man who defined what a character was in the world of sports entertainment. Wrestlemania 33 had no classics. It had no clinics. Instead it will be remembered by being an event full of amazing moments. I will always remember who I was with and where I was at when Undertaker took his bow, and how excited I was to see my favorite tag team run down that ramp and up ladders. It was an event of buildup, payoff, disappointment, and perspective. I do feel pleased for the most part however, as I feel like this event taught me that all things must come to an end, no matter how important they may be.