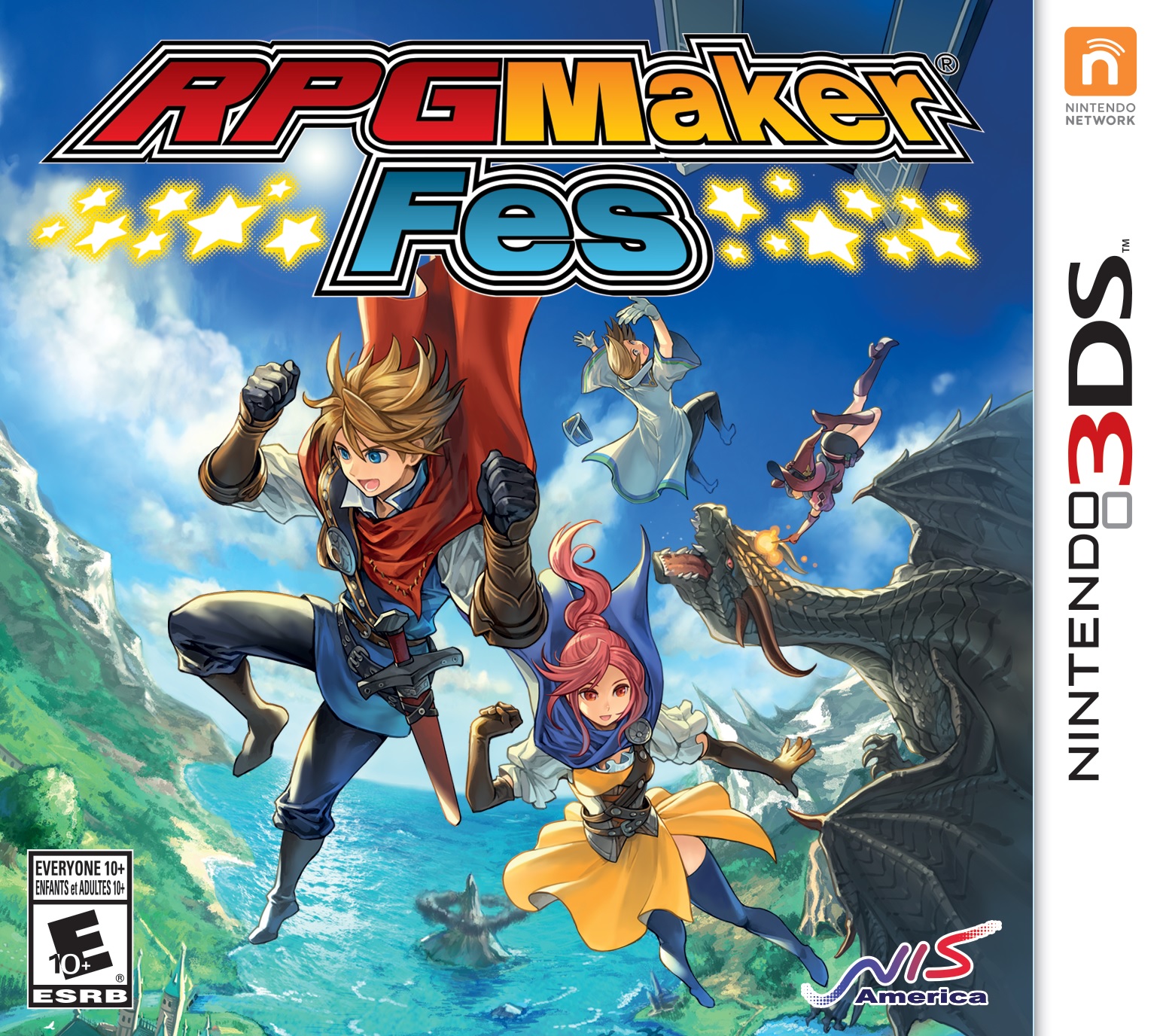 As you may know, NIS America is planning on releasing RPG Maker Fes in the West and now they have released some of the first English screenshots for the title as well as an overview of the various systems players will be able to take advantage of in this 3DS game.
RPG Maker Fes features a number of map items that allow for full-scale RPGs to be created, players will be able to customize the characters and monsters by easily configuring their attributes and resistances to various items, such as weapons, armor, and accessories. The settings for characters allow for players to breathe life into their very own crew of heroes and everything down to their graphics, name, job, and parameters can be modified.
For those who want a bit of structure, some samples are already available in the game. Choose from a set of six attributes and nine resistances to spark players' interest and help you create an awesome RPG that will have them hooked! In addition, you can also set variables such as HP to customize the battle system even more.By customizing the attributes and resistances of your characters, you can create a dynamic battle system that adds even more appeal to your game.
An abundance of large preset materials have been prepared when building massive map creations that can be created with a single touch. In order to comfortably create an RPG with the limited screen capacity of the Nintendo 3DS system, the company has implemented a streamlined interface system. So you can tease your event as soon as it's made, giving you the tools of a game developer.