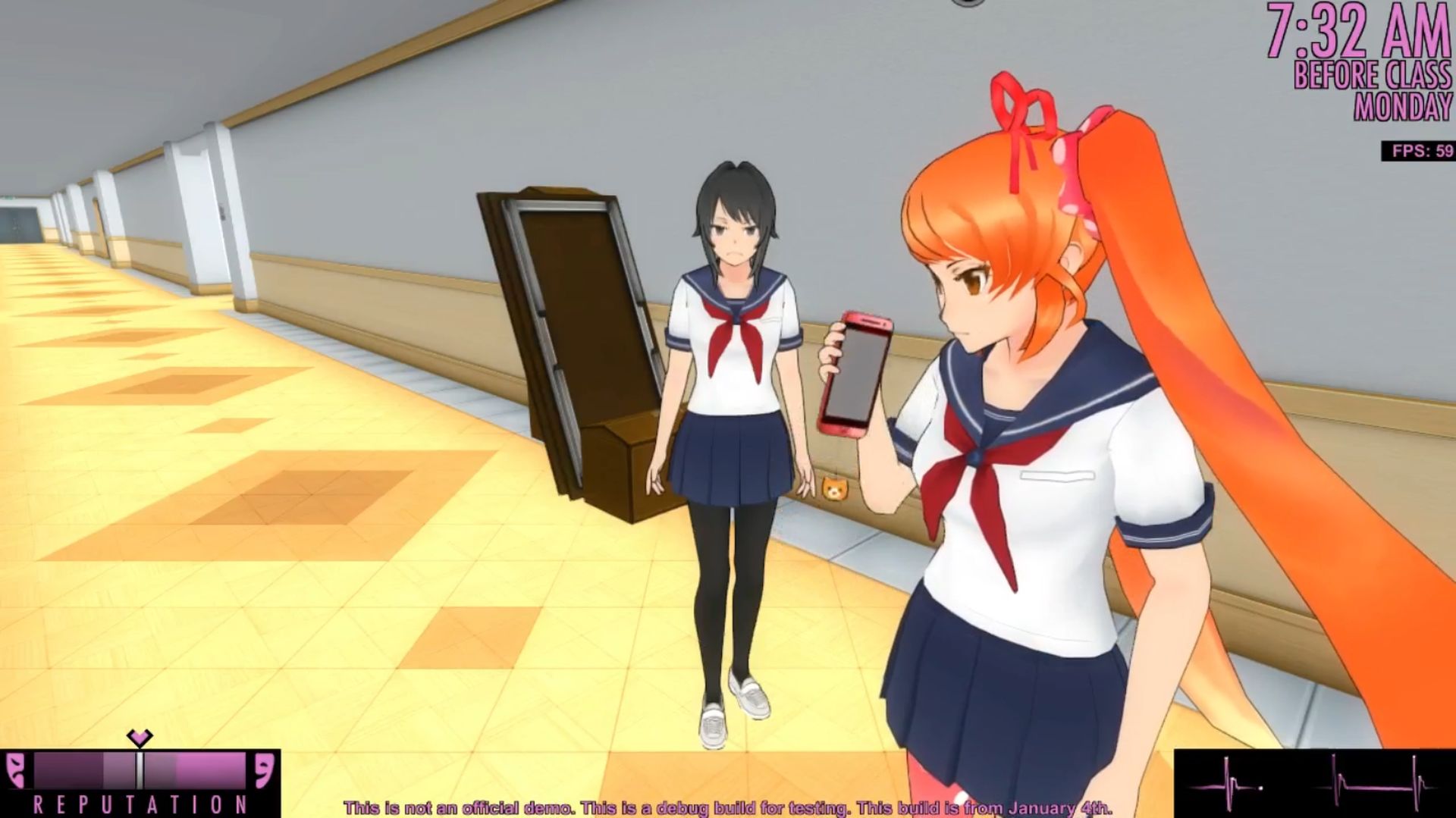 Yandere Simulator has grown steadily from a quirky video game pitch on 4chan to a full blown stealth/school simulator in the last three years. Last January, the game landed itself on Twitch's banned games list. The developer of the game has encountered great difficulty in trying to figure out why his game was banned. As outlined in a video he posted on YouTube over the weekend, the Yandere Dev has attempted to reach out to Twitch via support tickets and emails without response. He has even gone so far as to contact Twitch employees on Twitter who have offered to try to help Yandere Dev out. So far, Yandere Dev has had no luck in figuring out why the game was banned and if there is anything he can do to address Twitch's concerns. In the video, Yandere Dev points out that there is a precedent for wrongly banned games to have their bans reversed and that there are plenty of games out there with higher levels of violence and nudity that can be streamed on the service. He pointed out big games like South Park: The Stick of Truth and Grand Theft Auto V as games that are allowed to be streamed, but contain just as much objectionable content as Yandere Simulator.
Yandere Dev makes an excellent argument about why people should care that Yandere Simulator was banned and that no one at Twitch is saying why. The fact that some may find Yandere Simulator's content objectionable or not is not the point. If Twitch can ban Yandere Simulator without giving the developer an explanation when asked, the same can happen to any indie developer without a big publisher behind them. The developer then has no way to know how to address Twitch's concerns and make adjustments if the developer wishes. As a private company, Twitch is within their rights to ban any game for any reason. As a company that depends on video game developers allowing their games to be streamed on Twitch, developers also have the right to demand to know why their games are banned from streams.
In his quest to find out why Yandere Simulator was banned, Yandere Dev is asking the public to not email Twitch on his behalf. He is hoping to avoid all out hostilities with Twitch. Instead, he is imploring viewers and other video game developers spread the word by sharing his video in hopes that someone at Twitch will finally take on his case.