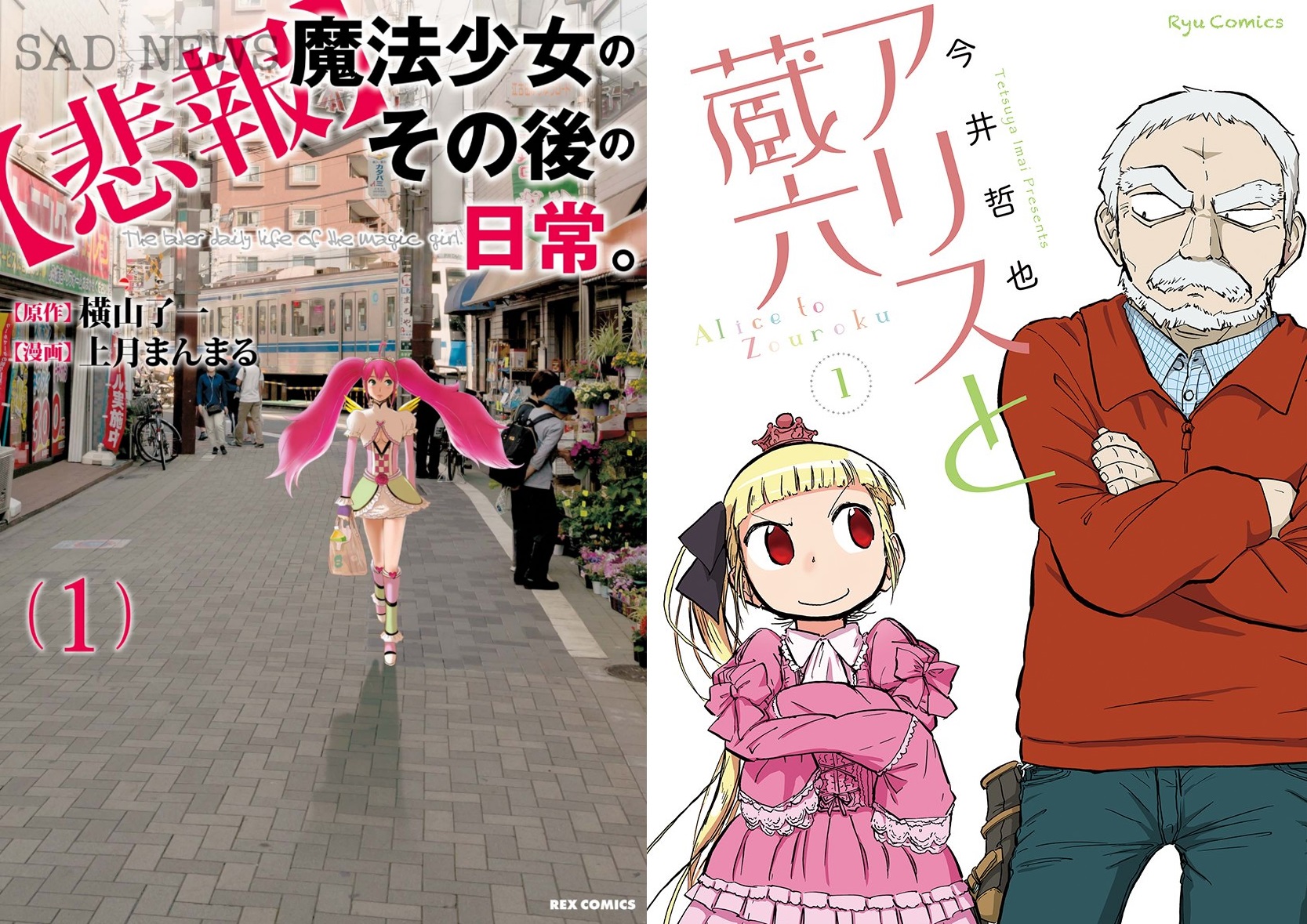 Seven Seas is continuing with their licensing spree by announcing three new acquisitions today that all happen to fall into the same category, at least as far as the focus goes. The three manga are all magical girl oriented and happen to be Ryuichi Yokoyama and Manmaru Kamitsuki's Unmagical Girl with the first volume arriving on September 12th, Makoto Fukami and Seigo Tokiya's Magical Girl Special Ops Asuka with the first volume arriving on November 28th, and Tetsuya Imai's Alice & Zouroku whose first volume arrives on July 4th.
To go along with these announcements Seven Seas Entertainment has provided the below summaries for each manga:
Unmagical Girl
Pretty Angel Nirvana was everyone's favorite magical girl, and her TV show was watched in every home. But when an office worker's computer goes on the fritz, it brings the once fictional heroine Pretty Angel Nirvana out of the screen and into our world! Can this magical girl deal with the unmagical realities of everyday life? Find out what happens when a magical girl is asked to set aside her wand and stop fighting monsters to tackle grocery shopping and paying bills!
Magical Girl Special Ops Asuka
When the Earth is threatened by the sudden appearance of undead creatures, a group of young women blessed with powers from a mysterious source rose to defeat them. Now, after three years of apparent peace, the same malevolent creatures have resurfaced. Five magical girls are once again conscripted to war as the Magical Girl Special-Ops force, to defend mankind from an unholy nemesis.
Alice & Zouroku
A group of young girls possess a mysterious power known as "Alice's Dream," which gives them the ability to turn their thoughts into reality. Detained and experimented upon, these youths are locked away in secret until one of them manages to escape. Her name is Sana—a girl with the power to ignore the very laws of physics. When this willful powerhouse crosses paths with a stubborn old man named Zouroku, his carefully-ordered life will never be the same again!